Kawasaki/Racer X Race Report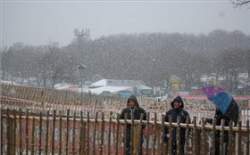 The weather at Canada Heights wasn't what you'd expect at a National Championship motocross meeting - even by British standards...
Billy Mackenzie and Shaun Simpson won in dominant fashion at Canada Heights, round two of the Maxxis British MX Championship. For Billy, it's more cement for the ramparts defending his crown, whilst for Shaun, it's the platform from which his title assault really begins…
CAS Honda's Scottish star Billy Mackenzie was fastest in qualifying and won both MX1 races convincingly at Canada Heights on Sunday, holeshotting both races and pulling away at a canter to win untroubled. The biggest obstacle to a Billy Mac title walkover, it seems, is Swift Suzuki's Brad Anderson - the feisty North-Easterner fought back from an average start in moto one to rob outstanding series debutant Scott Elderfield of fourth place at the finish, and turned the work to profit when Mark Jones dropped the number-21 Kawasaki out of second place late in moto two. Third overall on the day, Jones put in the sort of performance he's promised but been too injured to show of late, keeping Billy Mac honest until his late mishap in the second. The podium should give the Welshman a sniff of the confidence he needs to return to his best, as he and Brad tied for second with Anderson getting the nod. Further back, championship contender Kenneth Gundersen took a quiet fourth overall, but MVP has to go to Elderfield - the 15-year-old was a revelation in moto one on a 250 KTM two-stroke, gating well and running on the pace for an excellent and popular fifth in the first moto.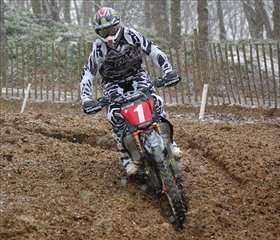 Billy Mac was more than a match for anything either the weather or the competition could throw at him.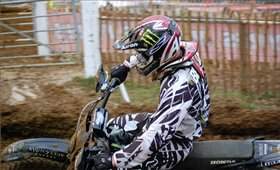 The reigning British champion is having a nightmare start to the year. The commitment is still there, but things keep going wrong. Expect that to change.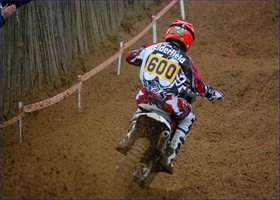 Fifteen-year-old Scott Elderfield rode an incredible race in moto one, making the top five on a 250 KTM two stroke.
In MX2, Shaun Simpson was peerless - fastest in qualifying by over two seconds, the KTM UK youngster dominated proceedings in the Kentish snow. Steven Sword might well have left the circuit with the red plate for taking the championship lead in
Tommy Searle
's absence, but the Molson Kawasaki veteran knows he has a fight on his hands if he's to take a fourth British title. The Scot took a lap to get into second place in moto one, but Simpson had long since gone, so Swordy settled down for a comfy second. But Sword had to show his mettle when Simpson got another great start in moto two and Sword got tangled in someone else's crash at the start of moto two - the number-7 KXF-SR fought back for a valuable fourth, passing reigning champion
Mike Brown
late to seal third on the day. Ahead of Sword on the podium was Martin Barr, the U-Tag Yamaha rider having a pair of good starts and riding with confidence to two good podium finishes after a spirited battle with Neville Bradshaw in moto two. Bradshaw is riding as a privateer this season, but the South African showed emphatically that he's well worth a factory berth after following Barr home in the second moto.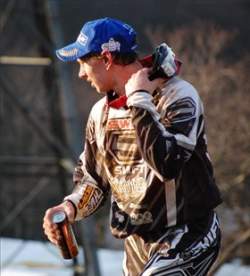 Bad Brad Anderson is the man most likely to give Billy Mac a fight for the title. Relentless? You don't know the half of it...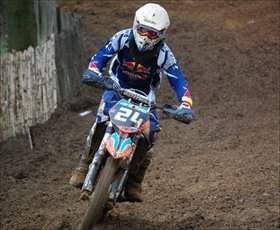 Shaun Simpson was in imperious form, barely headed all day long.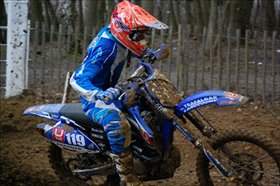 Mel Pocock is another British youngster with a bright future - eleventh overall, ahead of Mike Brown and one place behind former British champion Carl Nunn.