Welcome to the Shift Number Cruncher. This week is dedicated to a loyal reader that is doing more than most of us. We received an e-mail from a Marine with a pretty cool story about his favorite racing number. His story was just like dozens of others we've learned about since we began doing this column; just another testament to the importance of a number to a motocross racer. You relate it to everything you see, and climbing aboard a bike that doesn't have that particular digit never seems right. Mike Daley of the United States Marine Corps has always rode with the #156. His story was easily cool enough to dedicate this week's column to. Enjoy!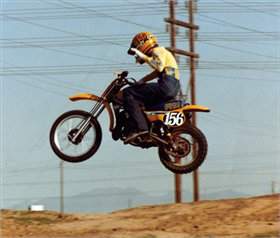 Mike Daley then...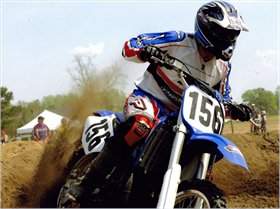 Daley now.
"My story is this: I went to my first race in 1981 in Arizona with the #5 on my bike and the lady said, honey, how did you get the #5? And I said, I want to be like Mark Barnett! And she said, "That's great honey, but it does not really work that way." So, I went from #5 to #156 in about 16 seconds. I raced with #156 from 1981 until 1984, then I had to quit racing and get a job to help my mom. I joined the Marine Corps in 1989, then began racing again in 2002 and figured I would bring out the ole #156 back again. After 18 years of not racing, that #156 took me to a third overall in the Southern Motocross Association in South East, NC. Then it took me to the SMX Championship in 2004. It is a good storied number to me. I know
Willy Browning
runs that number as I first saw in Atlanta in '05 (I was one of the Marines doing the opening ceremonies) and saw his bike in the breeze way...I was like, NO WAY!!"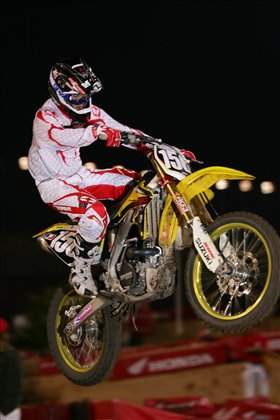 photo: Paul Buckley
Willy Browning
is another fast product from the Buckeye State. Growing up racing with the likes of fellow Ohioans
Jeff Gibson
,
Michael Willard
, Michael Campbell and Chris Whitcraft, Browning was a regular top 10 finisher throughout his amateur career but came into his own once turning pro and has been a top privateer since. Supported by Suzuki for much of his career, Browning frequently qualifies for main events both indoors and out, but he truly excels at Pit Bike racing where he truly is one of the greats. 2008 may be a breakthrough season for Willy B. as he was picked up by the newly formed Team Suzuki City/OTSFF/Rockstar squad, based out of Biloxi, Mississippi. Regardless of how he finishes, both Rupert X. and Kardy will always be proud.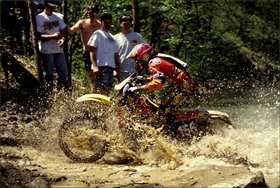 Guy Cooper
photo: Davey Coombs
Guy Cooper
seems to make almost every number cruncher we do. Hopefully it's a little solace for the fastest man to never win a supercross. Damn you,
Jeff Matiasevich
! Anyways, Guy ran a part-time schedule in 1995 which included a switch to GNCC off-road events. Coop had earned AMA national #56, but had to add 1 to his plates to compete in GNCC.
The Weege
told me that he came out and won the first race wearing #156 riding a RMX250 with a headlight. He had everyone spooked for a Coop take over, but oddly, he never won again. Guy's still a bad ass and one of the gnarliest motocross racers of all-time.
Other than those boys, I dug into the old event programs and discovered that a
Bruce Gates
from Maple Grove, Minnesota, raced with #156 at the 1984 Gatorback National, but that's where the list ended. Save for
Ferrari's iconic 156 F1
, I'm fresh out of #156s. Does anyone out there have any? We'll send a copy of the Nitro Circus
Thrillbillies
DVD to the first five we get. E-mail us
here
.