Birthdays from February 18 - 24
February 19, 2008 10:50am
February 18: Before Windham, Reynard, Carmichael, and Stewart there was one guy who stood out from the rest at the ranch in Tennessee. Kevin Foley won nine championships at Loretta Lynn's with the first one coming in 1983. Foley tried his hand in the professional ranks but without the support teams we have these days, he decided to finish school and get a job in the real world.
February 18: FMX rider Jason Rowe.
February 18: Fox Racing's Brook Falberg.
February 18: One Industries, Jeff Nolan.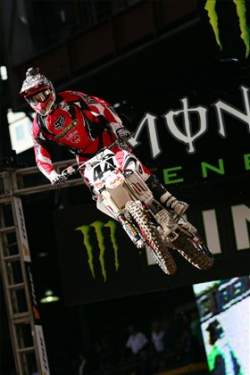 photo: Simon Cudby

February 19: This year, Hart & Huntington's/Rockstar Honda's Troy Adams made the move to the big boy class. So far, things have been rough for Adams, but with better starts, he has the potential to be a top 10 regular.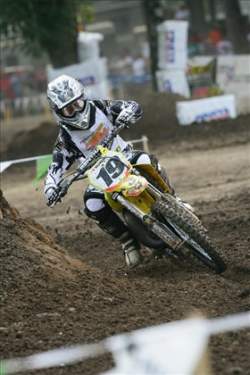 photo: Simon Cudby

February 19: Team Suzuki/Cernic's Racing's rising young star Ian Trettel is a three-time Loretta Lynn's AMA Amateur Champion. Look out for this kid in a couple of years because he will be a title contender for the Lites Supercross Championship.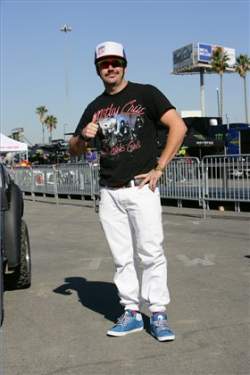 Dano Legere

photo: Simon Cudby

February 20: Dano Legere is the rider representative for DVS Shoes and has taken them to the next level. He sponsors Kevin Windham, Ivan Tedesco, and Josh Grant, just to name a few. And if you're ever at a race and there's a Karaoke bar near by, make sure you stop in because he's one hell of a showman.
February 20: Parts-Mechanical Support Specialist for Team Suzuki, Ray Tetherton.
February 21: GNCC competitor, Randy Greene.
February 21: The People's Champ, Jamey Grosser, formerly #118.
February 22: Fox Racing's Andrea Ippolito.
February 22: FMX rider Robert Distler.
February 22: FMX rider Julian D'usseau.
February 23: VP Racing Fuel's Kelley Hendel.
February 23: GNCC competitor, Mark Snavely.
February 24: In the late eighties, early nineties, there was a guy who didn't have a lot of natural talent but he always gave it a 110 percent. He would come through the whoops with his feet off the pegs and was always the first one to hit the big jumps. After years of having support rides, he finally made it to the factory level. Team Suzuki signed him in 1990 and he quickly rewarded them with the 1990 AMA 125 National MX Championship. His name is Guy "Airtime" Cooper.
February 24: 1997 High Point AMA 125 National winner Scott Sheak.
February 24: Chris Lee is the promoter of the Walton Trans Canadian Grand National Championship Series and the track is also the final round of the CMRC Monster Energy Motocross Championships.
February 24: In the mid-nineties, Alley Semar started wrenching for a young up and coming prodigy named Kevin Windham. After winning the 1995 and 1996 125 Western Regional Supercross Championships together, the two have created a friendship and business relationship that has lasted over a decade.
Have a birthday (or know someone with a birthday) that you would like mentioned on Racer X Online? Send them to mikef@racerxill.com.