Your Collection
February 17, 2008 11:22am
This week's collection comes from Fort Wayne, Indiana's Bryan Hoffman:
"As Dale Earnhardt, Jr. would say on his Speed Vision show, "Let's go back in the day!"
I would like to take you back to the year 1984. The scene is
Red Bud
T-N-T for the infamous July Pro National. This is a collection of pictures that I took in the pits along with a few of the racing action. Sorry that the color quality is starting to go away, but you can get the the idea of what it was all about back in the day!
It is amazing looking back now at how our great sport has progressed! Check out the pictures of the pits. Gene must have forgotten to cut the grass back then! I am shocked that the great Team Honda never complained that they had to work on their hand-made works bikes sitting in 8" of
Red Bud
grass! What a work of art all of the full factory bikes were back then. Johnny O', Wardy, Lechien, Bailey, Liles, Barnett, RJ, and the other legends of the sport were there. I hope all of you old timers will appreciate these along with the new generation; this is where it all began!"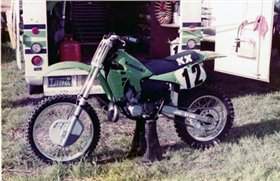 Billy Liles '84 KX250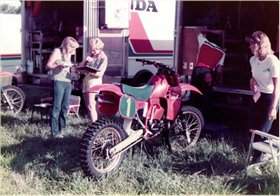 David Bailey's '84 RC500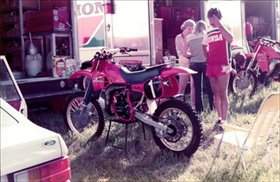 Johnny O'Mara's '85 RC125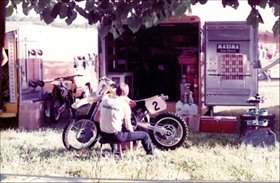 Mark Barnett's '84 RM250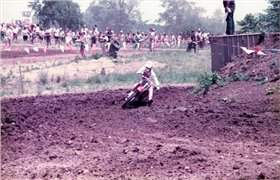 Johnny O'Mara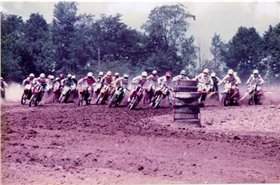 125cc start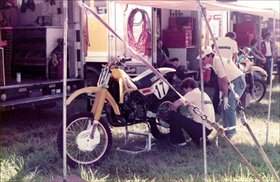 Rick Johnson's '84 YZ250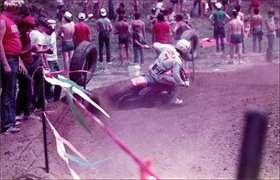 Ron "The Dogger" Lechien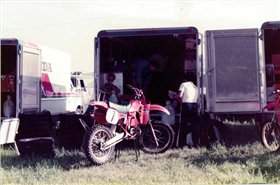 Ron Lechien's '84 RC250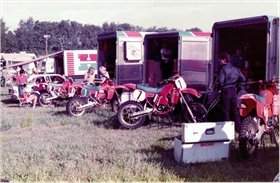 Team Honda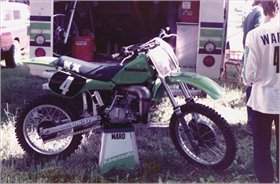 Jeff Ward's '84 KX125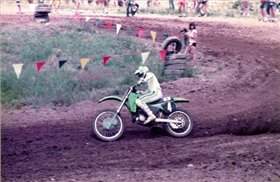 Jeff Ward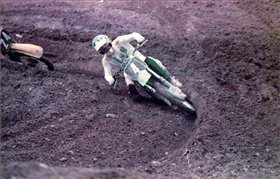 Jeff Ward

Do you have a collection you'd like to see here? Just click the Throttle Jockey ad at the top of the page, click "Contacts," and use the provided e-mail address.