du•al•i•ty
1. The quality or character of being twofold; dichotomy.
"I've gotta say what I've gotta say
And then I swear I'll go away
But I can't promise you'll enjoy the noise
I guess I'll save the best for last
My future seems like one big past
You're left with me 'cause you left me no choice."

The Houston track.
Hello, everyone, and welcome to the Rev Up. I remember waking up in the parking lot of the Houston Astrodome and smearing the fog off the inside of the pick up truck window to lay eyes upon
The Eighth Wonder of the World
. It was the coolest, biggest, most intimidating thing I had ever seen. Later that night,
Guy Cooper
and
Damon Bradshaw
went to war in their heat race, then
Jean-Michael Bayle
and
Tallon Vohland
won the main events. My, how times have changed. 14 years after that trip to Houston I made a drive down to watch
Ricky Carmichael
wrap up the 2005 title inside Reliant stadium. I made sure to make a cruise by the old Astrodome to reinstate the memories of my first trip. It just blows me away how much time changes everything.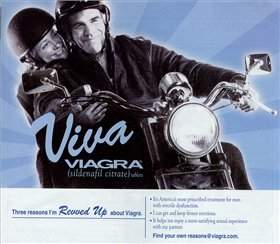 He's getting Revved Up for Houston.
Reliant Stadium dwarfs the size of the old dome, but the real magic is what has changed in the pits since 1991. This Saturday night could mark the biggest supercross race that Houston has ever seen. Ah, all this talk about size. Hey man, we're going to Texas. Those crazy people do everything big, and this is a big, big weekend my friends. The theme for this week is duality, which just kind of had to be given the cards I see on the table. We've got The Hessian vs. the Golden Boy. We've got The Thunder vs. The Ragin' Cajun'. Flip it over and we have that little deal down in Daytona. Get those shoulders back, it's time for the Rev Up.
Lites
Nothing better than a supercross rivalry. It takes a truly cunning effort to beat your enemy in our sport. No matter how bad you want to crush him, you have to shove that shit down and maintain your cool. If you go in there guns-a-blazin' and ride only with your heart, you'll blow your lines, get off rhythm in the timing section, and most likely be picking yourself up off the ground. You have to use your head and be patient. Focus. Hit your lines and get a wheel on the inside of him, then, once you're wheel to wheel with him in the corner you can bring that fuel back up from your guts and deliver a forearm shiver and send the bastard over the bales. Cooper and Bradshaw went at it like that back in Houston '91. It was a quiet, but blazing fast man on a Suzuki against a loud talking wild man on a Yamaha. Two rounds to go with these boys and I've got a hunch we'll see some of this business between
Jason Lawrence
and
Ryan Dungey
.
Although we have to send out a call to the locals. There is something about Texas that forces a little extra from its own kind. I know, because I've left fenders, sweat, and skin down there trying to beat those loonies on their home turf. Texans fight hard. Look out for
Kyle Cunningham
to put it on the steps. And while, he was born with Kansas blood, the "Tommy Gun" has called Texas home for the better part of the last decade. He's been right there and
Tommy Hahn
might be ready to bite.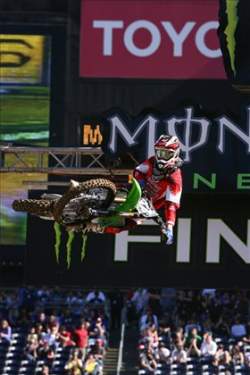 Tom Hahn
Could this be the year that a Texan finally wins a Lites Supercross main event? The guys will leave it all on the track this weekend because it's their last chance to dance until April 26th, as the travel pattern for this year's Monster Energy AMA Supercross Championship has everything headed East after this race.
Supercross
Kevin Windham calls Texas his second home. It's as close as the series gets to his home state of Louisiana/Mississippi and he'll have the shoulder's back for sure. His boy, Davi Millsaps, will be one more week healthier as well. And what about Timmy Ferry? You know what's funny is that I think he was in that main event Tallon won all those years ago. Be that as it may, ole boy's aged like wine and is riding his best supercross yet. If he gets a start I think he can maybe even take Chad Reed down. Chad's been able to back off the gas a tad since the #7 fell out. San Diego was either a wake up call for "two-two" to step it up, or a dent in his armor. Can he make it seven wins in eight before the series heads East?
The Daytona 500
Before we get out of here, I have to send some noise to the 07. Sunday will mark the 50th anniversary of the Daytona 500. The golden anniversary of the Great American Race. It actually begins with the Gatorade duel 150s this afternoon. Clint Bowyer is in the first one and he'll be bringing in the jet-black-attack Jack Daniel's SS Monte Carlo to the front when they drop the rag at 2:00 p.m. Then, he'll call down the thunder like never before on Sunday. Pretty heavy stuff, guys. I'll be standing tall atop on the spotter's tower, arms crossed with Pops. It's hard to describe the feeling you get in your guts when you listen in to the scanner as the drivers come to the green at Daytona. "Here we go, man, we're gonna have a good day. Long race, let's keep the fenders on it and unleash hell at the end. Ready…ready…GREEN! GREEN! GREEN!"

Shoulders back.

Thanks for reading, see you next week.