Birthdays from February 4 - 10
February 4: Here's a happy birthday to Racer X's Scott Wallenberg's son, Kyle.
February 4: K&N Filter's Johnny Jump.
February 4: District 23 racer Brian Van Vickle.
February 4: GNCC competitor, Richard Feth.
February 5: Doug Riipinen started out as a independent sales rep in Minnesota and worked his way to a top regional manager for Yamaha. Recently, Riipinen has taken a new position as the National Sales Manager at Western Powersports.
February 5: Butler Brother's Racing Bryan Johnson he one of those true privateers that always gives 100% every time he's one the track.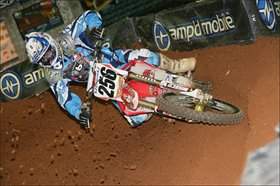 Bryan Johnson
photo: Simon Cudby
February 5
: Alpinestars
Emily Orr
.
February 5: Happy 16th birthday, Kalie Van Vickle.
February 5: Loretta Lynn alumni, Brandon Kuhn.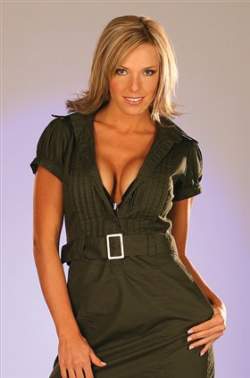 Miss Arenacross
February 6
: Happy birthday Miss Arenacross,
Ashley Phillips
!
February 6: Coming into 2008, Travis Preston was left without a ride. When James Stewart went down with a knee injury, Monster Energy Kawasaki called Preston up and offered him the chance to ride Stewart's bike for the remainder of the SX season. Give Preston a few more races to get up to speed and he should be a podium contender.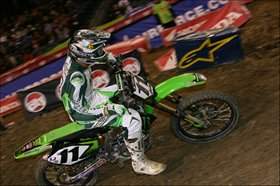 photo: Simon Cudby
February 6
:
Robin Janson
has devoted her life to the motocross community.
February 7: FMX rider Myles Richmond.
February 7: Loretta Lynn and District 5 alumni, Steven Barchetti.
February 8: Ohio pro-am racer Matt Barnes.
February 8: Rich Taylor was a top privateer in the late eighties and a top 10 regular on the circuit. Recently, Taylor has started a new goggle company, The X Brand. Check out www.thexbrand.com. The longtime test rider may also have more Dirt Rider magazine covers than anyone!
February 8: Dusty Klatt is one of most talented riders Canada has ever produced. He took over the top spot in the Canadian Nationals from Jean-Sebastien Roy in 2006, and has spent the last year and a half racing here in the states. This year, Klatt is riding for the Cernic's Kawasaki team.
February 9: Barnett Clutch's Xavier Romero.
February 9: Alpinestar's Jaime Lilly.
February 9: GNCC competitor, David Bishop.
February 9: AMA Pro Racing's Jeff Frick.
February 10: Team Suzuki test technician Dave Feeney.

Have a birthday (or know someone with a birthday) that you would like mentioned on Racer X Online? Send them to mikef@racerxill.com.