Birthdays from January 21 to January 28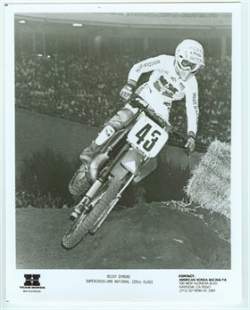 Micky Dymond

January 21: Back in the mid-eighties there was a kid from Southern California that was making a name for himself on the local scene while riding a Husqvarna. The guys at Honda saw something special in him, and signed him to a contract. That rider was Micky Dymond, and he rewarded them with two 125 AMA 125cc National Motocross Championships in 1986 and 1987. In the years to come, injuries set him back and eventually took Micky out of the racing. He flirted with some freestyle, then when Supermoto started to happen, Dymond took the chance and got back into racing. And in 2006, he won the AMA Supermoto class.

January 22: GNCC competitor Harlen Foley.
January 23: Isaiah Johnson is one of those guys who just loves to ride his dirt bike. Johnson has never made it to the factory level but he has always managed to get great results against the factory guys. He's also a member of the huge Albuquerque, New Mexico contingent of pro riders.

January 23: Loretta Lynn's Alumni Thomas Covington and Skylar Demuth
January 24: Michigan Mafia Privateer, Tommy Barron and GNCC race Cody Calkins.
January 25: Vice President of Panic Rev Ministries, John Parkinson
January 25: Loretta Lynn's alumni Jarek Balkovic.
January 25: Happy 20th Birthday to Tiffany Junge.
January 26: DC Shoes' Pam Zam and GNCC XC2 Pro Lites racer Josh Lojak.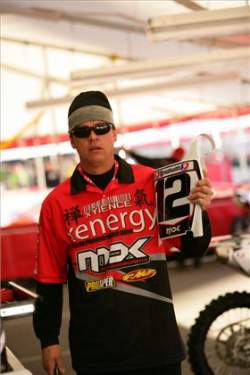 Brent Myron
January 26
: Have you ever watch
The Great Outdoors
? Do you remember seeing a mechanic screaming and running back and forth cheering on his rider? That guy is
Brent Myron
. Myron has worked with such riders as
Mike Brown
,
Ivan Tedesco
,
Kevin Windham
, and David Vuillemin. This year, he is working for the MDK/KTM Lites team.
January 27: Loretta Lynn's alumni Aaron Day, Sean Hackley and Shane Durham
Have a birthday (or know someone with a birthday) that you would like mentioned on Racer X Online? Send them to mikef@racerxill.com.