This week's collection comes from Randy Larson:

"This is part of my collection that is raced in the VDRNW winter series and Hammer and Tongs summer series competition. They will also be raced in the upcoming Racer X series in 2008!"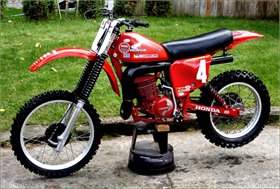 1979 CR250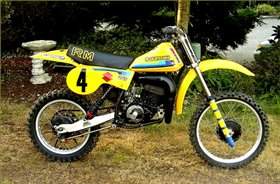 1979 RM250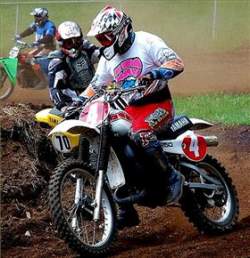 1980 YZ250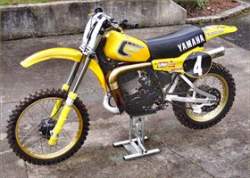 1981 YZ465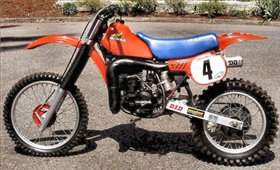 1983 CR480
Do you have a collection you'd like to see here? Just click the Throttle Jockey logo at the top of the page, click "Contacts," and use the provided e-mail address.