Number Cruncher: New Blood
Welcome to the Shift Number Cruncher. Last weekend's Millville National was a pretty big weekend for our sport. It served as a farewell for Ricky Carmichael's outdoor career, as well as a cornerstone for a trend that has been going on for many years. This trend sees the hottest up-and-coming prospects from Loretta Lynn's throw on a three-digit number and finally have a chance to show the world what they have. Trey Canard, Nico Izzi, and Kyle Keylon took to the track with the big boys for the first time last weekend and, for the most part, they raised some eyebrows. This refreshed my memory about all of the guys that jumped from frying pan of amateur racing directly into the boiling oil of the pro ranks. Everybody is always waiting on the next big thing. Is this guy the next Bob Hannah? Is that guy the next Jeremy McGrath? Will these new guys be as fast and Carmichael and Bubba? It all begins with a huge ball of hormones and fresh energy. Some riders use that big number for two or three races, then never break out of the top 20 in AMA points. Others never make it past three-digit fame. Here are some notable guys that graduated from Loretta Lynn's and put on a three-digit number.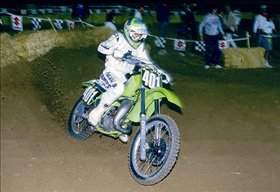 Donny Schmit
photo: Courtesy of Moto Verte
In 1989,
Donny Schmit
showed up at the biggest local race of my area called the Hot Dog Shootout. He was riding a CR125 with
Fox Racing
gear and a Bieffe helmet. Donny spanked the locals that day and drove off in his white mini van with the lion's share of the purse. Not before taking time to talk to a scrawny little dork with a mullet and give him his jersey. A two-time Loretta Lynn's winner, Schmit jumped into the pro division in 1986 running #401. Within a year, he was winning nationals; within a half-dozen years, he was a two-time FIM World MX Champion.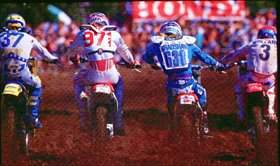 Damon Bradshaw
photo: Fran Kuhn
Perhaps the most highly-anticipated rider to graduate from Loretta Lynn's,
Damon Bradshaw
won the last moto of his amateur career after crashing in the first turn at Loretta Lynn's and going worst to first. He took to the pro ranks with #638 in 1988 at
Millville
, won the 1989 East Coast SX title – then that was it as far as titles go. He won 30 major races in 125/250 National and 250 SX competition, but he never earned a major title. (
Ed note: That's Larry Ward running his rookie number (971) to the left of Bradshaw.
)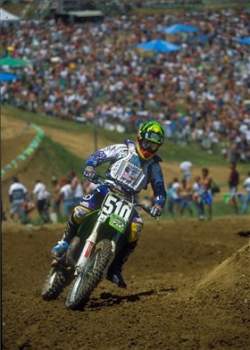 photo: DC
Kevin Windham
made the jump to pro racing at Gatorback the spring of 1994 and got flat-out waxed. But at his second national,
High Point
, he was wearing #510 and holeshot and led the first moto until the last lap. Aside from two Western Regional SX titles, Windham was unable to beat his childhood rival
Ricky Carmichael
for a premiere class crown.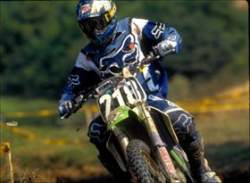 Josh Sweat
photo: Fran Kuhn
The tale of
Josh Sweat
is one of sorrow. After two Loretta Lynn's titles Josh made his pro debut at his home track at
Steel City
wearing #218 in 1996. Shortly thereafter he simply got on the wrong path that ultimately lead to his shooting death in a parking garage last August. I banged bars with Sweat when I was an amateur and I'll always remember him as a good guy.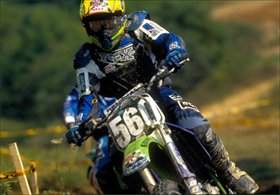 Robbie Horton
photo: Fran Kuhn
Robbie Horton
remains one of the very few who can claim they beat RC on mini bikes. He graduated from Loretta Lynn's with three titles. He also made his debut at the 1996
Steel City
round. Horton wore #560 and never had any luck, but he is still racing. As a matter of fact he just competed in the Supermoto event at X Games.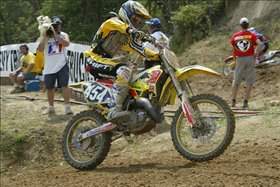 photo: Steve Bruhn
Broc Hepler
made his pro debut at
Millville
running #454. It's been a tough road to hoe for the Iceman, but he is still digging. His performances in recent weeks leave hope that brighter days, and maybe championships, lie ahead of one of District 5's all-time favorites.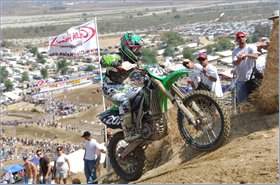 photo: Steve Bruhn
With
Mike Alessi
taking an unorthodox approach and jumping into the 450 class first,
Ryan Villopoto
decided to try out the Lites class running #207 in 2005. It took him a while to get running, but once
Glen Helen
rolled around the writing was on the wall; this kid is for real. After a Western Region SX title, an outdoor title and a MXoN win, RV Park is knocking on the door of outdoor title number two.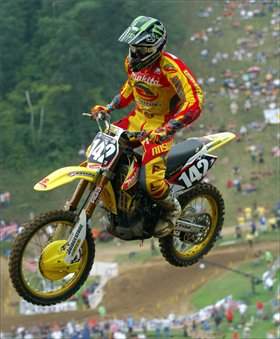 photo: Steve Bruhn
I remember asking myself, "who the hell is
Ryan Dungey
?" He made his debut at
Millville
wearing #142 and we all know who he is now! He won three SX races here in his first full season and is a lock for AMA Rookie of the Year.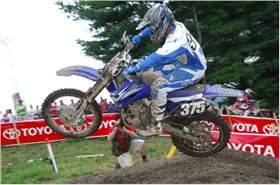 photo: Steve Bruhn
Josh Hill
made his debut at the same round as Dungey, but his presence wasn't felt until Broome-Tioga last August, where he turned in an amazing podium finish wearing #375. While he has graduated up to #58, we haven't really heard much from him since. Motor failures and inconsistency has plagued him.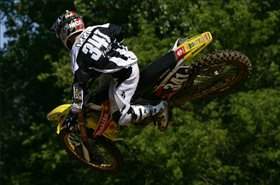 photo: Simon Cudby
People have been talking about
Nico Izzi
for a long time. Roger DeCoster had his eyes on him when his top ten ride wearing #341 stood up for the hype. Nico won't have a three-digit for long. He was fast throughout both motos in
Millville
.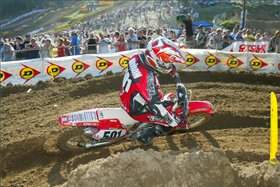 Kyle Keylon
photo: Steve Bruhn
Kyle Keylon
went the Alessi route and made his debut in the Motocross class wearing #501 at
Millville
. He did the family name proud by earning his first pro points in the second moto (13th) and coming in 20th overall. Good job, Kyle! His father, by the way, is in the AMA record books as winner of the 1982 St. Petersburg 250 National.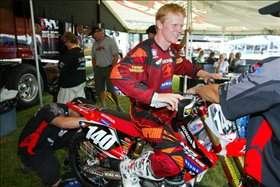 photo: Steve Bruhn
Oklahoma's
Trey Canard
kept the hype alive after a hard crash in the first pro moto of his career. Not even a bruised shoulder could hold him back from a 4th place finish in moto two, making his pro debut the best since a certain #259 went 1-2 to win the 2002
Glen Helen
National.
That's all for now. We left a couple of other winning debuts—JMB in '89 at Gatorback and Grant Langston at Glen Helen in '01—because they were top GP riders when they came here.
Thanks for reading the Shift Number Cruncher.