Number Cruncher: The Smiths
Welcome to the Shift Number Cruncher. While a lot of the fastest riders in motocross history have used the same number, there have been quite a few that have kicked butt with the same name! This week's column comes to you with a nod to Amateur MX's Editor, Chris Hultner, and one of his favorite bands, The Smiths. Smith is the most popular last name in the English language and has been written on the registry of millions of small "no-tell motels" all across the world. It's been written onto the entry forms of sign up sheets almost as many times! We dove into the archive pile and dug out some of the fastest Smiths to ever line up on the starting gate.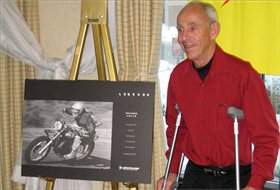 Malcolm Smith
photo: Chris Jonnum
It goes without saying that
Malcolm
is the original, Smith. The star of the timeless classic,
On Any Sunday
, and owner of Malcolm Smith Racing is one of the most respected names in the two-wheeled realm. We love old school around these parts and it doesn't go much deeper than this legend. Taste these historical statistics: Malcolm Smith's first race was in 1956 aboard a 1949 Matchless 500cc machine. Smith won eight ISDE gold medals between 1966 and 1976, and is a six-time winner of the Baja 1000. Respect.
One of the AMA Board of Directors, this
Mr. Smith
came from England to the U.S. after winning a couple of FIM World MX Championships with BSA. He worked with Can-Am, and he remains a huge enthusiast and all-around gentleman (and his motocross book "The Art of Moto Cross" from 1966 remains an excellent read!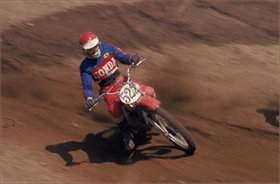 Marty Smith
photo: Dick Miller Archives
Maybe the second most famous Smith in motocross history has to be
Marty Smith
. You core Number Cruncher fans may remember us running this picture of him wearing #522 during his rookie season. He also won the 500cc title wearing #9. Even though Marty's last race win was in 1977, he remains 25th on the all-time win list with 18 victories.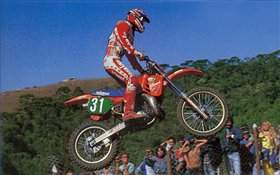 Rodney Smith
photo: Courtesy of World Cross
Rodney Smith is perhaps one of the most underrated motorcycle riders of all-time. He is a five-time Brazilian National Champion, he holds six ISDE medals, and is a five-time GNCC champion. And way, way back when he finished seventh in the 1984 125 AMA outdoor national championships as a rookie. His versatility and range is hard to challenge and he has displayed some impressive staying power by still having the ability to win GNCC events as he ages well into his 40s.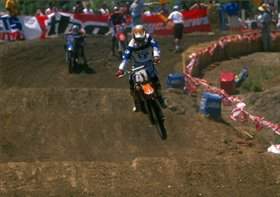 Kelly Smith
photo: Fran Kuhn
Michigan's
Kelly Smith
belongs in the top five in this list because of his unique accomplishments. Shown here racing at the 2000
Hangtown
National wearing #41, Kelly really put himself on the map that year by winning the muddy
High Point
national with a 1-4 moto score. The win was the first AMA Motocross victory win for both Kelly and KTM.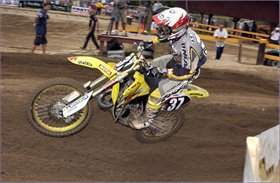 Danny Smith
photo: Steve Bruhn
Idaho's
Danny Smith
won two titles in the B classes at Loretta Lynn's in 1996 under the guidance of Bob Hannah and went on to have a pretty solid pro career. 2002 was a tough and bittersweet year for Danny as he lost his brother in a tragic accident. Later in the same week Danny showed up at the
Southwick
National and nailed down the overall victory and dedicated the win to the memory of his brother. Right now he's the reigning AMA Toyota Arenacross Champion.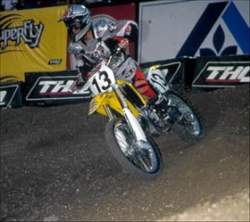 B.J. Smith
photo: Simon Cudby
B.J. Smith
is the producer for the Motocross broadcast on SPEED so we all have to give him thanks for playing a big role in the live feed everyone got to enjoy last weekend. BJ, a product of the Michigan MX Mafia, used to be pretty fast back in his day. In fact, I locked horns with him at a regional back in 1993 and he showed me the taillight. He still makes cameo appearances at various crossover races and knows which side the throttle is on and who James Reed is not.
Now this is a Smith that we need to keep out eyes on. South Carolina's Les Smith ride his way to the championship in the 85cc (14-15) class at Loretta Lynn's in 2005 and came back again strong in 2006 with a pair of podium finishes in the schoolboy classes. This year Les is charging into Loretta's as one of the favorites to win one of the prestigious B classes. As an East Coast kid he is one of those guys you don't hear much about, but if he keeps getting faster we will all know who he is very soon.
Other Smiths
The Smiths were an English rock band that produced great music in the wonderful 1980s, then broke up right before they were going to take over the world. When Chris Hultner was a Racer X employee he used to play their stuff. At the very least Hultner's ear provided a nice tie in to the many Smiths in motocross history.

Speaking of which, there have been some really unique Smiths. There used to be a cat from Oklahoma named Whispern' Smith that was super fast. To this day, I've still never came across another person named Whispern'. There was also Butch Smith who in 1982 traveled from Moscow, Idaho to Hurricane Mills, Tennessee for the inaugural Loretta Lynn Amateur Motocross Finals to win the 51cc stock (4-8) class. He would go on to a short pro career wearing number 710, but we don't really know where he ended up. And we can't forget Texas' Justin Smith, who was injured at the 2002 San Diego supercross while a member of the Plano Honda team as a rookie. If it seems like there are a lot of Smiths in motocross – there are. In fact we have 120 different "Smiths" that have entered a qualifying round in the Loretta Lynn program.

Here is your assignment for this week. If you have any pictures or know the where a bouts of Whispern' or Butch, please hit me up at andy@mxsports.com and we'll make you famous.