Number Cruncher Redux: #27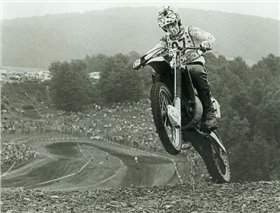 David Bailey
David Bailey at the 1983 250 USGP,
Unadilla
.
Warren Price

Andy,
What about multi-time Loretta Lynn's 40+ champ and fellow Hoosier Larry Witmer? Just thought I'd let you know.
Doug Goins

My father Al Silva Jr. ran the #27 for years in NorCal as a very well recognized Scrambles and Flat track racer. He raised one hell of a bad ass of a son, Mark Silva, who ALWAYS has ridden the #27 machine to numerous victories in the local races around NorCal, +30 pro class, vet this, vet that. He's a real bad ass, yo! Keep up the good work, Andy.

Mark Silva
Mickey Kesseler in 1981 on his Maico 490

Don Mason
Tallahassee, FL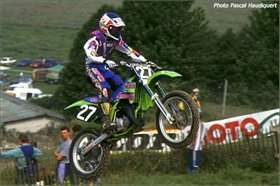 David Vuillemin in '93
Junior Championship in 93...
David Vuillemin
I believe Jeff Gibson's number as an amateur was 27.
Shane Peck
Albany, OH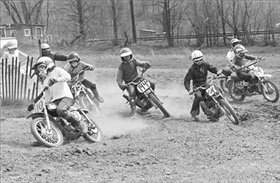 Dan Gibson on the #27
Andy,
Attached is a photo of
Jeff Gibson
's Dad, Dan, who ran #27 throughout his amateur career. Number 124 on the SL70 is Dave Hand.
Sincerely,
Kurt Mosher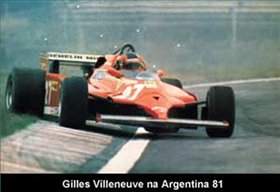 Gilles Villeneuve
It's not motocross but one of the most famous 27s out there has to be Gilles Villeneuve.
Keith Musgrave
Toronto, Canada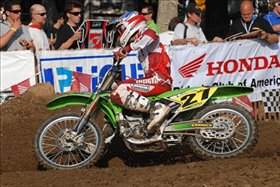 P.J. Larsen
P.J. (pajamas) Larsen carries the #27 here in the southeast. He is really starting to come in to his own as long as he can stay healthy for a while. Look for him up front at a amatuer national near you. He will be the tall, lanky cat on the Kawi #27 in the A classes tearing it up.
Kevin Walker
Gray, TN