I spent yesterday in Concord, North Carolina with RC at day one of the week long NASCAR media tour. The media tour features visits by all of the mainstream media with each team. The media (print and electronic) travel together on luxury coaches to visit with each team and driver. Ricky Carmichael attended this event for the first time and did a great job. The media loved his personality and his excitement for the challenge ahead. Here are a few photos from the first day...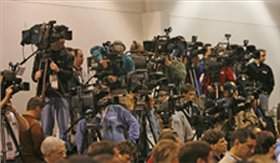 I counted 37 tripods that held TV cameras from every station imaginable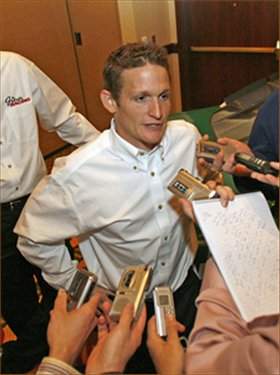 Ricky's break-out groups were packed!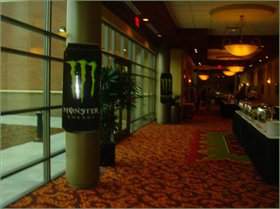 Like Fox Racing, Monster Energy will be a sponsor that will follow RC from motorcycles to NASCAR.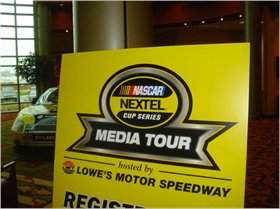 GINN Racing hosted a luncheon at the Embassy Suites in Concord to kick off the media tour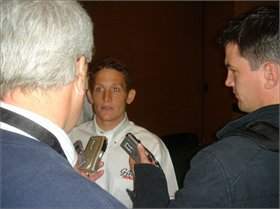 Lots of interviews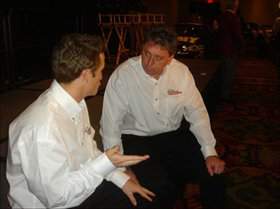 RC took a few moments to talk with Ryan Pemberton before heading back to the race shop. Ryan is one of the top Nextel Cup crew chiefs and loves helping Ricky.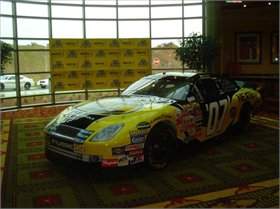 Cup cars were all over the hotel to celebrate the new season pending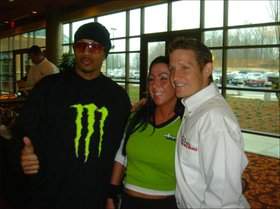 The Monster crew offered a "fresh" look to the NASCAR world!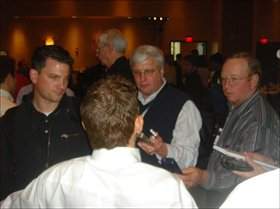 RC was a busy man on Monday