Number Cruncher Redux: #377
I started out using #377 on my BMX bike in '82. And now on my YZ426. While I am no pro, I do get to ride the Snow Meets the Dirt event at the Washougal national. I even put that number on my skateboards. Here are two photos: One at Washougal and one skate shot at a killer NW park.
Thanks,
Matthew Levens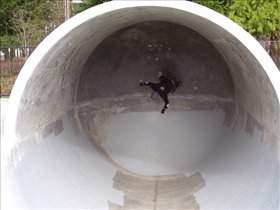 A killer NW Skatepark
photo: Courtesy of Levens
My name is Jim Domann and attached is a photo of me taken on the starting line of the 250cc main event in the Los Angeles Colesium's Super Bowl of Motocross in 1977. I had a support ride through Yamaha with help from D.G.Performance. Also pictured was my mechanic that season, Brett Bell, younger brother of former SX champ, Mike Bell.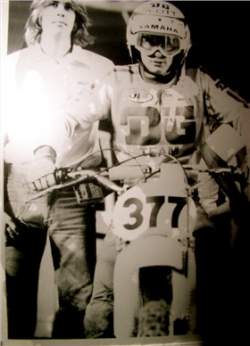 Jim Domann at the L.A. Coliseum in '77
photo: Courtesy of Domann
I did some research about a man by the name Norm Cash. He hit 377 home runs in his 16-year career and that puts him in 58th place, within the top 100. That is also one more homerun than Carlton Fisk, an older famous Red Sox player.

Jonathan Williams

In 1986, Damon Webb raced the 250 Nationals wearing #377.

George Tanita

#377 was also the number my brother (Dave Coulson) ran in and around D5 and the AMA/CRA tracks of Ohio in the 70s.
Chuck Coulson
Pittsburgh, PA