Ricky has a fun new hobby to keep himself occupied between supercross practice sessions: Dirt Karts! NASCAR teammate Joe Nemechek brought some toys down to Ricky's property to have some fun this week. In preparation for Joe's visit, Ricky and Mark Barnett built an awesome Dirt track for the karts. The track is really cool with 300-foot long straights and slightly banked corners. Check out the photos! To view more, check out www.foxracing.com.
Happy New Year's from the Carmichaels!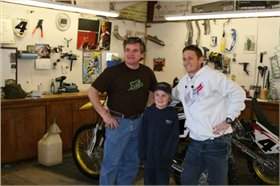 NASCAR driver Joe Nemechek and his son John Hunter made a visit to RC's farm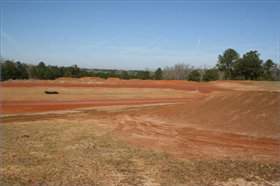 RC built a killer dirt track for go-karts between his supercross tracks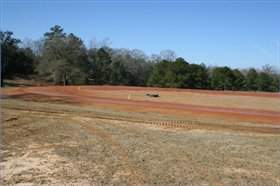 The track is awesome: 300-foot straights with slightly banked turns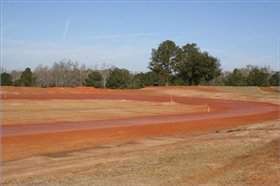 Smooth as glass!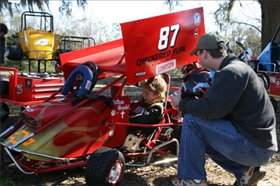 John Hunter suited up first while Ricky was working on his track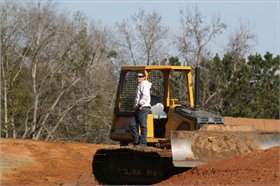 Ricky taking a little break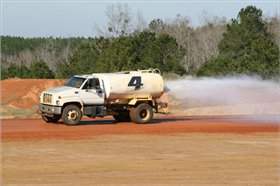 Nemechek hopped in the water truck to make things a little more fun...slick!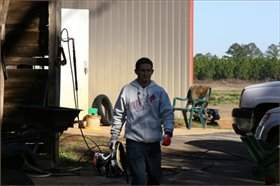 RC couldn't take watching anymore and made his way over to the #4 kart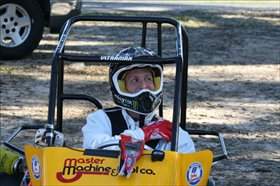 Ricky loves new toys!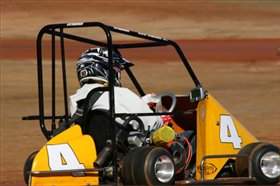 Two wheels or four, RC is plain fast!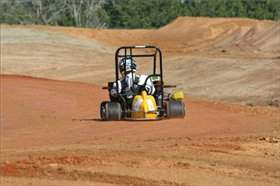 Exiting turn four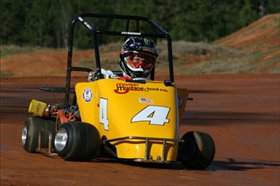 Ricky made inside lines work, too.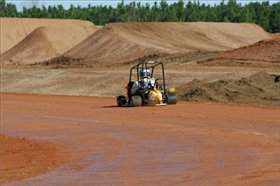 The supercross track in the background is HUGE!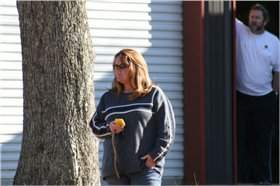 Old habits are hard to break for mom, even when just playing in go-karts.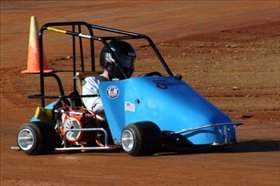 Joe Nemechek is a great race car mentor for RC