Privateer Profile: Robby Marshall
September 14, 2006 1:16pm
17-year-old Robby Marshall has had a season he'd probably rather forget. Bad luck and bike problems relegated the Massachusetts teenager to finishing in the top 20 only once—which came at the Budds Creek National. Although it appears Marshall will likely lose his national #97, he is optimistic for the 2007 season as he will be joining a few other Northeast privateers on a newly formed Chaplin Kawasaki team. The shop owner has already purchased a semi truck and looks to debut the new team at the Englishtown Kawasaki Race of Champions in October. We talked to Robby today as he was going on his maiden voyage on his new Kawasakis. Be sure to show Robby and his sponsors some support by clicking on the links at the bottom of the page.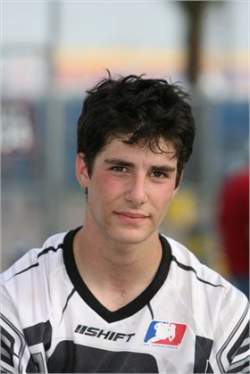 photo: Steve Bruhn

Racer X: Robby, first of all, sum up your 2006 season for us.
Robby Marshall: There were a lot of ups and downs. Supercross was more down than up. I made almost every night show, but never really got it together to make the mains. I think I was training differently than what I should have been. I was doing long motos instead of sprints and whoops.
What was the hardest obstacle for you in SX?
Definitely the whoops. I mean, they're 90 percent mental, but the other 10 percent requires you having to know how to get through them. I knew how to get through them, but I didn't have the confidence I should've had. That was a struggle. And then I went outdoors, and I was definitely excited to be out there. I just had bad luck every race it seemed. I was running ninth at High Point, but then I bent a valve and it scratched a piston and the cam and my bike blew up. We went back to Southwick, and the week before I raced the Invitational up there and I was battling with Metcalfe and McFarlane and Alessi and all of them, and I was on my practice bike. And the next week came around for the national and my bike was cutting out and shutting off. I was running around 11th or 12th after 30 minutes, and then the last two laps my bike cut out and I went down. I think Budds Creek was my best finish, and I went 17-20. I basically took a stock bike and put a pipe on it so I'd know it would run. I then got injured at Red Bud and tore a couple ligaments in my shoulder, so I was nursing that the rest of the season. It was tough because I'd get up to the top 15 and then I'd make a small mistake which would affect my shoulder and I'd go down.

Let's back up a bit, Robby. For our readers who don't know much about you, how old are you and where are you from?
I'm 17-years-old and I'm from Stow, MA. I'm a Senior in high school this year. I did the home school thing last year, but you definitely get a better education in school, so that's why I went back for my senior year. My mom got it set up that I get out early, so that's really good for me because I can go out riding. We have a new indoor track up here called Moto-town, so I should be all right riding during the winter.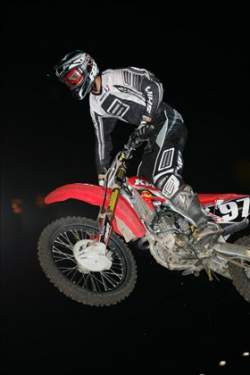 It was an up-and-down season for Marshall

What's your main goal you hope to achieve racing motorcycles?
I want to run a motocross track, but I want to be a full factory rider and do this for a living. I finally found out in the last year that I want it really bad, and I'm going to strive to get it.
How was your amateur career, Robby?
My amateur career went really fast. I didn't have the greatest luck on minis, and in 2005 I did Lake Whitney and Oak Hill. At Lake Whitney I got a couple fourths and thirds. In Oak Hill I won a couple motos, but I never got any championships. And then I went into Loretta Lynn's in the 125 and 250 A class and I kept falling apart in the 125 A class. In 250 A I think I went 4-6-2 for third overall, which is pretty good. You're supposed to win championships before moving on, but I just didn't like the scene. I'm not the type who likes to mess around on a golf cart all week. So as soon as I started racing nationals I loved it. The rider is the most important thing and they treat you a lot better. It's the scene I want to be a part of.
We actually missed you at Steel City two weeks ago, but I understand that you were attending a big race up in the Northeast. How did that go for you?
Yeah, I was actually planning going to Steel City till about 8:00 Friday night when I was testing my race bike and doing some last-minute adjustments. My crank went on it and my mechanic was going on vacation, so at the last minute I grabbed one of my practice bikes and went to the New England Regional at Winchester. I raced that and I did pretty good. I won the Youth and four-stroke, and in 125 A I went 2-DNF-2. IN the second moto my bike vapor locked and it wouldn't run.
Is that a new event, or has that been going on for a while?
Well, it's the second year they've been doing it. It's an awesome thing and a really big event. It's like Englishtown.
Who won the 125 A class?
Dowd won that.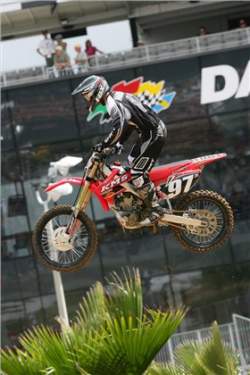 Robby will be riding for the newly-formed Chaplin Kawasaki team in 2007

Since you're a local up there, do you haul at Southwick, too?
Yeah, I love that place—it's awesome! I live about an hour from there.
Well, rumor has it that you're going to be joining a newly formed team for next season. You want to tell us about it?
Yeah, there's a guy out of Connecticut, Kenny Hives, who owns Chaplin Kawasaki. He is now one of the top five dealers in the northeast, and he's never going to stop—he goes above and beyond in everything that he does. Well, he recently approached me and said that he was going to buy a hauler and get a team going. I was really excited about it because I didn't have anything for supercross yet. We've been talking and I'm actually going to ride my new Kawasakis for the first time today. We'll see how it goes. I'm really looking forward to it.
Doesn't Chaplin Kawasaki already sponsor the Pugrab brothers?
Yeah. The team is going to consist of Billy Ainsworth, Craig Dube, Mike and Chris Pugrab, and myself.
It seems you guys are in the early stages of the team, but do you know any more specifics about the team?
He actually just bought a semi, and I saw pictures of it and it looks really good. We're going to get that set up and head down to the Kawasaki Race of Champions and debut the team from there. All the guys on the team will be running their '06 sponsors there, but hopefully we'll get something going for 2007. We're working with a lot of people right now, so we'll see what happens. Product seems to be coming along pretty good, but the biggest thing might just be paying for expenses for the riders. So if anyone is interested in helping us out, let us know!
Good luck with the team, Robby.
Thanks a lot, Billy.
Robby Marshall's sponsors: