Update: The Los Gatos "Clothesline" Crime Against Dirt Biker
In last Friday's Racerhead, we mentioned the unbelievable, horrible story in the California newspapers about a motorcycle rider—Los Gatos' 46-year-old Robert Barnes—who was "clotheslined" off his bike by three suspects, who were also his neighbors: Edward Anderson, 48, Donald Bryant, 62, and Donna Olsen, 46.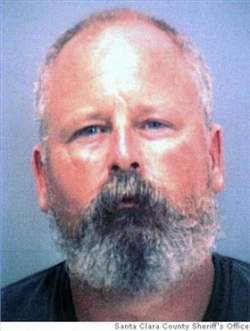 Edward Anderson
Barnes was nearly decapitated, according to Santa Clara County sheriff's deputies, while riding his motorcycle along Loma Chiquita Road when he "rode into a rope or some other object that had been tightly stretched across the road." The accident ripped Barnes' face practically off, and he required 500 stitches in emergency surgery.
According to the San Francisco Chronicle, the suspects have been charged on suspicion of assault with a deadly weapon and battery with serious bodily injury in connection with the booby trap. Police also say the three watched from nearby bushes as Barnes rode into the rope.
This week, we received more information on this horrific crime from Wendy Barnes, the wife of the victim. She wanted us to share it with our readers. Here is the firsthand account of what went on that afternoon two weeks ago and where the case stands. (And just so you're warned beforehand, it's pretty grisly stuff.)
One rider pulled off my husband's helmet and the blood and his face that was once held in by the tight fitting foam inside the helmet let loose.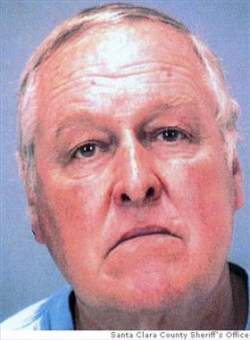 Donald Bryant

One rider rode back to my home, grabbed their truck and came back to pick up my husband. I was told about what happened as they sped past to get Rob to the hospital. Once at the hospital myself and our kids were whisked into a private room (at the emergency room) and were told it was bad and Rob needed to be stabilized before they could operate. That is when it hit me...this was bad, real bad. I picked up the phone and called 911.
Next, they had stabilized him and wanted me to come in and see him. It was a scene out of ER. Doctors, nurses all doing something to my husband. I stepped in closer to look at him. It took my eyes a while to send a message to my brain as to what I was looking at. Literally. I started to see the damages and turned to a doctor next to me and said, "It's gone." The rope hit him on his mustache and tore all the way back to the edge of this cheek right were the helmet started. His cheeks were gone, his face was shattered.
The facial trauma surgeon, Dr. Melodie Lynd, began operating on him and many hours later were finished. She said that she was glad he had a mustache because it helped her to figure out what went where. There were hundreds of stitches, reconstruction and plates to put his face back together. He remained in ICU at Good Sam until the following Friday, much of that time in a coma. Everyday we would hope that this is the day when we would walk into ICU and he'd be sitting up with his eyes open. He was on a ventilator and was so swollen that with the tube down his throat helped to keep his passage open. It was on Mothers Day that he was released knowing that there may be more surgeries needed. That was all I needed for Mothers Day.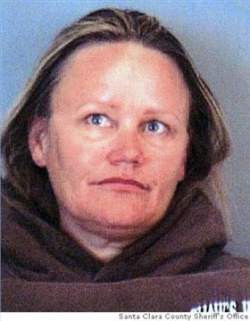 Donna Olsen

Once home, we noticed that sometime between that Sunday afternoon and the day before his motorcycle was stolen out of our barn. The barn was locked up and a window broken to gain entry. With another new Honda 200, a KTM 50 and garden equipment and stereo, etc., and the only thing stolen was the bike my husband was riding at the time of the unthinkable. Do you think the suspects stole it?
Several days later I was driving my kids to school and heard that KGO radio had aired the story. I immediately called the radio station to ask how they had heard of the story and they said that they review police reports and when they saw this one they could not believe it. Within hours many reporters were showing up. The sentiment was the same across the board: shock, horrified, ANGRY. You can read a lot of info in the San Francisco Chronicle and San Jose Merc, along with a great one on NBC11.com (this one has the suspect after, being bailed out, pointing to the tree saying that it was not rebar like my husband was claiming—it was rope. IDIOT!)
The preliminary hearing was postponed until next Friday. We would love as many people to show up next Friday at the courthouse in downtown San Jose to show their outrage or contact the district attorney. Pubic outrage toward this horrible act will help let the courts know this cannot be tolerated. The media will be following it as well.
Sincerely,
Wendy Barnes