Where Are They Now: John Savitski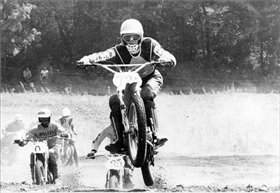 John Savitski
Back in the day, they used to call John Savitski "The Polack." Well, at least that's what Bevo Forti, Savitski's longtime mechanic, and his old teammate Bob Hannah used to call the Atlas, Pennsylvania-born rider. Savitski first found prominence on the national scene as a privateer Bultaco rider, then began working his way up through the ranks as a DG Yamaha rider with direct support from Yamaha. Savitski was a staple inside the top ten in the 250 Nationals, and he even made the cover of
Motocross Action
in September '78.
Savitski went on to work on supercross tracks for a long time, following the circuit as a contractor and building tracks for the likes of Rick Johnson and Jeff Stanton. Now Savitski is back in central Pennsylvania, "about 15 minutes from Bevo's house," doing excavating and trucking. "I still haven't outgrown that," laughs Savitski, now 49. "I've got about 10 pieces of equipment and 10 trucks, just trying to stay busy and keep myself occupied."
It's been a long time since Savitski raced supercross, but he recently attended the Daytona Supercross. "It was impressive," he says. "I couldn't believe how fast the guys were going, especially
James Stewart
. That was the first time I've ever seen him in action on a supercross track, and he impressed me quite a bit."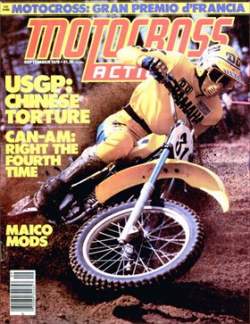 Savitski's MXA cover from September of '78
Savitski was also amazed at how proficient the big thumpers were on the SX course, having first lined up against one when "Rocket" Rex Staten was trying out that big thumper for Honda back in the mid-1970s. "It's been so long since I've been involved, I couldn't believe how fast the bikes were," he says.
When asked about how different racing at Daytona was now compared to when he was out there, Savitski says, "Oh, man, everything was completely different. The last time I pulled off that track I think I went straight to the E.R.! That was back when the whoops used to be phone poles covered with dirt. I'm impressed with how far the sport has come, with the semis, the technology, the atmosphere, the whole picture. It was like night and day."
Savitski last raced at Micky Kessler's 50th birthday party at Englishtown in New Jersey, riding a couple of motos on a 450 thumper. "That was the last time I rode and it was a great time," he says. "I said some old friends and got to do some riding." But he is looking forward to going to another race soon. "I like showing up and showing my face, because you never know when things might open up for a little bit of work for me again. I miss building the tracks, but I'm sure not afraid to get back into it—I know I can handle it."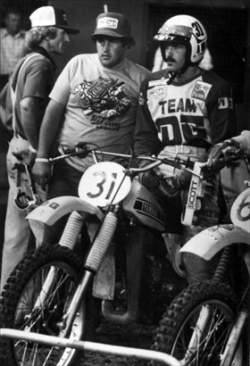 Savitski and longtime mechanic Bevo Forti