Racer X Bench Racing Ammo: Brand Loyalty
I'm going to ask you die-hard motocross fans a question, and I'm pretty sure I already know the response I'm going to get: Who is the most brand-loyal rider in the history of American motocross?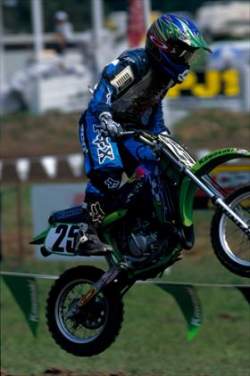 The first Kawasaki James won on was a Team Green-backed KX60.
photo: DC
That's an easy one, right? Most of you are probably thinking it's none other than the "Flying Freckle" himself, Jeff Ward, who was loyal to Kawasaki throughout almost his entire 13-year motocross career as a professional, where he amassed 56 wins and tallied up seven major championships in AMA Motocross and Supercross. But nowadays, Ward has switched brands and can be found contesting AMA Supermoto on a Troy Lee Designs-supported Honda CRF450R (and few people remember that he was a Honda factory rider as a minicyclist, then started his pro career on an FMF-backed Yamaha).

But Kawasaki probably isn't too worried, as it's pretty safe to admit that their teenage superstar rider James Stewart is just as loyal to the brand as Ward was, if not more so.

Stewart may not have started his racing career winning motocross championships on a Kawasaki either—he actually started on a Yamaha PW50—but I think it's safe to say that he has won more championships and races on a Kawasaki than any rider in the history of the sport: the last 10 of his 11 AMA Amateur National Championships at Loretta Lynn's, and he set records for 125cc MX and SX that will never be broken (after all, it's called Lites now, and it's all four-strokes).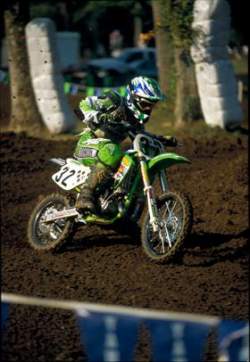 Racing Loretta Lynn's on a KX80.
photo: DC
James has also won championships on virtually every motocross model that Kawasaki has to offer, which includes the KX60s, KX80s, KX100s, KX125s, one race on the KX250F, three AMA Supercross mains on a KX250, and now a pair of Amp'd Mobile World Supercross rounds on a 450F. Of course, James never had the opportunity to ride a KX500, but you can rest assured that he probably would've won on that too! You have to give Stewart credit, as whenever silly season rolls around and James has his choice to ride any brand under the sun, he goes green—it's been that way since 1995.

While we're on the subject of Bubba, let's look at his current status: He's currently leading the 2006 Amp'd Mobile WSXGP series by six points, which means this is the first time in his career that he has been the points leader in the Supercross class. But once James has a points lead, that doesn't necessarily mean he'll hold onto it: In 2002—his rookie season racing motocross in the 125 Nationals—James won the first two outdoor nationals, but a 4-DNF at the third race of the season at High Point resulted in James relinquishing the points lead to then-Yamaha of Troy rider Chad Reed. It took him two races to retake the lead, which he never lost for the rest of the season.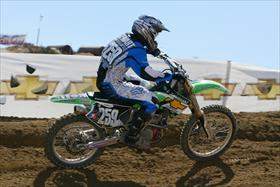 James' only race and win on a KX250F came at the 2004 Glen Helen National.
photo: Steve "TFS" Bruhn

But beyond that, yeah, Stewart's Kawasakis are tough to catch!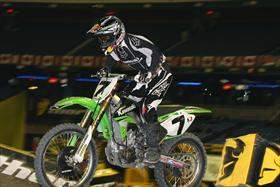 Stewart already has two major wins on the all-new KX450F.
photo: Matt Ware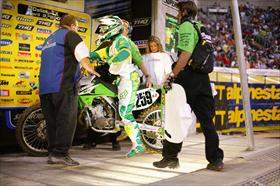 James' first win on a KX250 came at the 2005 Dallas Supercross.
photo: Simon Cudby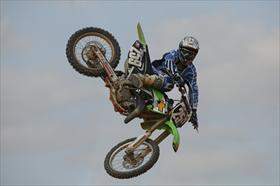 Riding the late, great KX125 helped James become the winningest 125cc rider in motocross history.
photo: Simon Cudby