Bercy SX Preview: Peace in Paris
Despite rioting in parts of France that looks sensational on TV, the 23rd running of the wild and crazy supercross at the Palais Omnisports, in the Paris neighborhood known as Bercy, is going off as planned. The event features three nights of racing in a team format, where France is pitted against America and "Rest of World."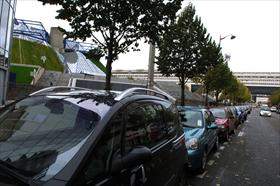 The Palais Omnisports de Paris-Bercy
Some Americans are already here, since last weekend they raced in Genoa, Italy.
Billy Laninovich
and the Alessis have been in Bercy since Monday, and all is normal. Tuesday, the Alessis climbed the Eiffel Tower and went to Notre Dame. Today they took a flight to Italy to tour the Alpinestars factory and will return to Bercy for the night.
France's team looks very strong, with Sebastien Tortelli leading on a KTM 250F, along with Stephane Roncada, Eric Sorby,
Steve Boniface
, Sebastien Pourcel,
Benjamin Coisy
, and more. The "Rest of World" team will have David Philippaerts, Daniel Rearden, Ryan Marmont, Marco Dube,
Antonio Balbi
, Neville Bradshaw, Alexandre Rouis, Gilles De Jongh, Sylvain DeJuster, and Mickael Musquin.
America's team features a very strong line, with
Mike Brown
, Chris Gosselaar,
Jeff Gibson
,
Andrew Short
, Sean Hamblin,
Billy Laninovich
, Genoa overall winner
Mike Alessi
, and
Jeff Alessi
.
Each team gets a score for the night—1, 2, or 3—and after the third night, the best team score wins. The top overall rider is also awarded the prestigious King of Bercy title, which
Andrew Short
won last year.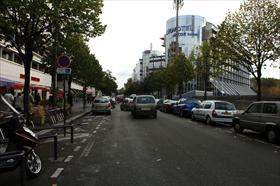 Business as usual in Bercy
Even though the rioting looks sensational on TV, it's actually isolated to neighborhoods and projects that house immigrant families. Most of Paris is quiet, and all seems normal. The traffic is normal (congested), restaurants are full, the airport is busy, and tourists are everywhere. The word from here is "all clear." It's on!
The promoters actually predict a full house Friday, since opening night is Armistice Day (November 11, the last day of World War I, of "La Grande Guerre"), and that usually boosts attendance.