SportsCenter Special: Dungey Delivers Coffee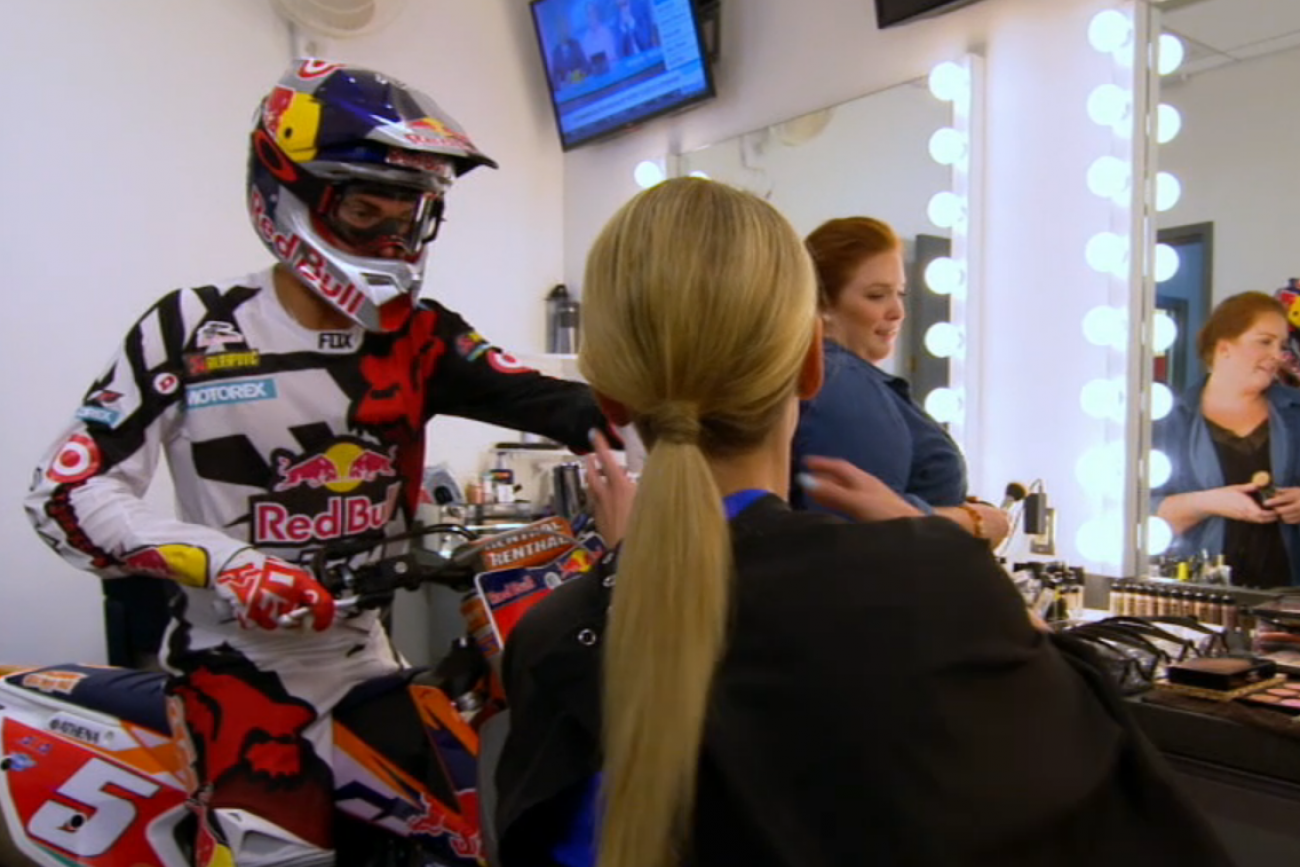 Ryan Dungey visited ESPN's campus this weekend to appear on SportsCenter (which you can view here) and film a special SportsCenter segment with anchor Lindsay Czarniak. The special, which was supposed to air on SportsCenter last night, got pushed back to this morning due to coverage of college football and the NFL.
The segment was just released on XGames.com, which you can check out below.