450
Jimmy Albertson – Shoulders
Comment: Albertson is out for the year after having shoulder surgery.
Mike Alessi – Back
Comment: Alessi hurt his back in Daytona and missed the rest of the supercross season. He'll race again at the MXGP of Great Britain at Matterly Basin on May 23-24.
Trey Canard – Arm
Comment: Canard broke his left arm in Detroit. He had surgery and is rehabbing. He'll miss Hangtown.
Adam Enticknap – Wrist
Comment: Enticknap broke his wrist in several places in Santa Clara. He recently had surgery and is out for the immediate future.
Vince Friese – Collarbone, Rib, and AC Separation
Comment: Friese suffered a broken collarbone, broken rib, and grade-three AC separation in Indianapolis. He'll race a 450 at Hangtown and Glen Helen.
Josh Grant – Tongue
Comment: Grant had a big crash on Tuesday and later tweeted the following: "Well I have to say someone was watching over me today! Really sore and beat up got my tongue sewn back on. Hope to be on the hangtown gate!"
Wil Hahn – Arm and Back
Comment: Monster Energy Kawasaki's Wil Hahn suffered a broken arm, ribs, and two vertebrae at A1. He's in for Hangtown.
Josh Hill - Collarbone, Ribs, and Lung
Comment: CycleTrader.com/Rock River Yamaha's Josh Hill is out for Lucas Oil Pro Motocross after suffering a broken collarbone, hurt ribs, and collapsed lung in Daytona.
Matt Lemoine – Finger
Comment: After missing a few rounds of supercross with a broken finger Lemoine is expected to return to racing at Hangtown.
Robert Lind – Chest Wound
Comment: Earlier in the week Lind's team released the following statement: "Team DirtCandy would like to announce that 450 rider Robert Lind will miss the beginning of the 2015 outdoor Lucas Oil Pro Motocross Championships while he continues to recover from a serious injury sustained from a foot-peg to his chest while at the St. Louis Supercross, as well as a lingering injury sustained at Unadilla in 2014. The team has decided that Rob should take the time necessary to fully recover before returning to professional competition."
Ken Roczen – Ankle
Comment: Roczen will return to action for Lucas Oil Pro Motocross.
Andrew Short – Kneecap
Comment: Short broke his kneecap on the last lap in East Rutherford. He's out for the first several rounds of Lucas Oil Pro Motocross.
Jake Weimer – Humerus, Lung, Throat, and Concussion.
Comment: Weimer had a big crash in Detroit during supercross and sustained a broken right humerus, collapsed left lung, concussion, fractured Adam's apple, bruised vocal chords, and a split chin. His recovery is going well, and he had surgery this week to remove some plates in his other arm from a previous injury. It's doubtful he'll be able to make his return to racing this summer.
Jesse Wentland – Shoulder
Comment: Wentland's in for Hangtown after having shoulder surgery.
Dean Wilson – Torn ACL/MCL
Comment: Wilson is out for the summer after tearing his ACL and MCL in January.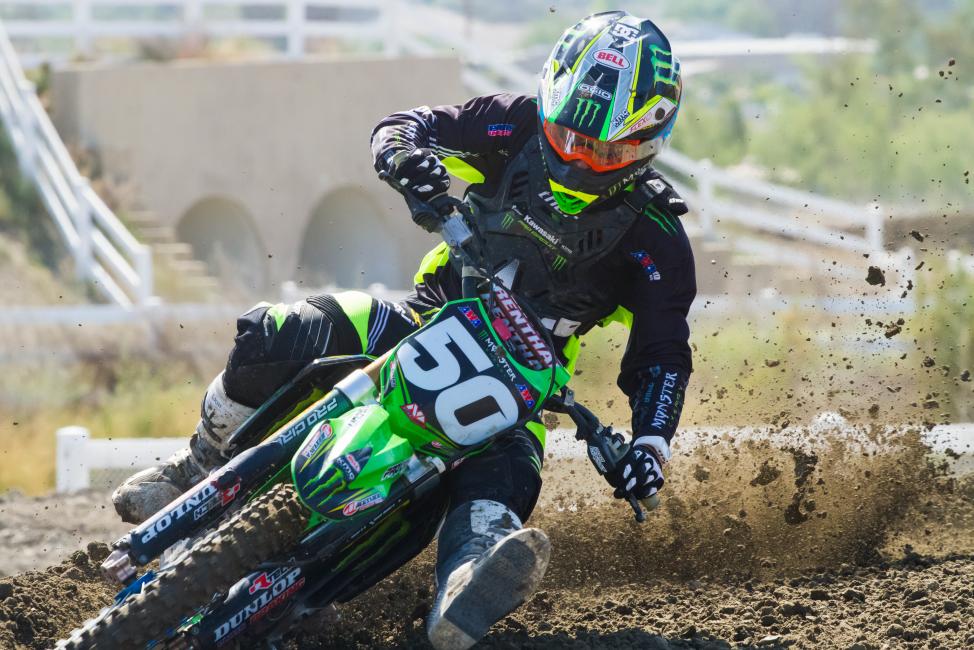 250
Tyler Bowers – Back
Comment: Bowers has two compressed discs and a displacement of the L5 vertebrae, which had been giving him sharp pain and numbness in his leg. He's out for the summer.
Adam Cianciarulo – Injured Shoulder
Comment: Cianciarulo will return to racing at Hangtown.
Martin Davalos – Epstein-Barr Virus
Comment: Davalos is struggling with Epstein-Barr virus. Rockstar Energy Racing Husqvarna had hoped he'd be ready for Hangtown, but he'll miss the opener.
Darryn Durham – Wrist
Comment: Durham bent a screw in his wrist at A1. He'd hoped to be back for Hangtown but his wrist just isn't 100 percent yet. He hopes to be able to enter some races at the end of the season.
Michael Leib – Leg
Comment: Leib underwent surgery to repair his right tib/fib, his right foot, right big toe, and left pinky toe after a crash in practice in Oakland. He hopes to be ready for Washougal.
Jeremy Martin – Hand
Comment: Martin crashed while mountain bike riding before the Vegas Supercross and suffered a hand injury. He's in for Hangtown.
Jessy Nelson – Soreness
Comment: Nelson had a big crash while outdoor testing at Glen Helen. He's in for Hangtown.
Austin Politelli – Wrist
Comment: Politelli injured his wrist at Santa Clara and had to have surgery. He's out for Hangtown, but says he'll be able to start riding next week if he can pick up a ride.
Arnaud Tonus – Illness
Comment: Tonus is out for Hangtown but plans on returning to action at some point this summer.
Cooper Webb – Ankle
Comment: Webb suffered a high ankle sprain during practice in Vegas. He's in for Hangtown.