Yamaha Announces 2015 bLU cRU Contingency
Cypress, CA. – On the eve of the Loretta Lynn's Amateur National Championships, the biggest amateur motocross race of the year, Yamaha Motor Corporation, USA is proud to announce enhancements to the extremely successful bLU cRU program and unveil the initial pieces of the 2015 YZ/WR Contingency program.
Now all bLU cRU members who purchase a new 2013, 2014 or 2015 YZ/WR between June 5, 2014 and May 31, 2015 are eligible for up to a $500 racer credit. To receive the credit, racers simply fill out the online claim form at www.yamahabLUcRU.com and wait for the credit to be directly deposited on their bLU cRU debit card.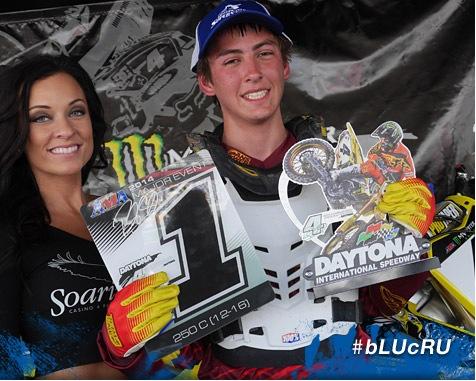 The bLU cRU website is improved with more videos being posted on a regular basis featuring both rider and bike performance tips. Also, starting in August the "Rider Profile" section of the website will feature the ability for riders to upload video of themselves blasting around the track so they can share their fun with the rest of the bLU cRU family. Please visit www.yamahabLUcRU.com and post your videos now.
Yamaha is excited to announce that official bLU cRU apparel is now available for purchase at www.bLUcRUswag.com. With attractive prices and a nice selection, now is the perfect time to show your true colors.
Sweetening up the pot on Yamaha accessories, members will be eligible for a 10% rebate on GYTR Performance Parts and Accessory purchases, up to $1,000 made between Oct 16, 2014 and November 30, 2015.
Back for 2015 and better than ever is bLU cRU's Trackside Support program. The program has been enhanced with more local and regional events being supported by the onsite presence of Thousand Oaks Powersports, Triangle Cycle or Rock River Powersports, who provide trackside assistance and emergency parts to all bLU cRU racers. Please visit Trackside Support for more information.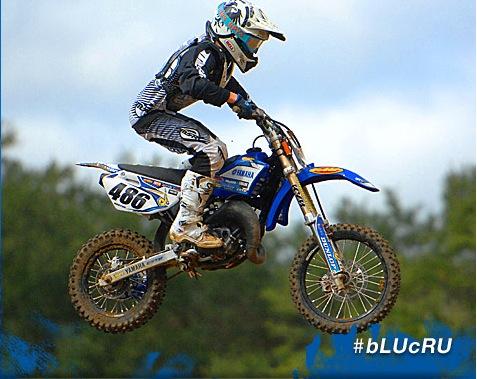 The YZ/WR contingency program is also seeing its share of enhancements such as the addition of all Loretta Lynn's Regional Qualifiers to the 2015 YZ/WR Contingency program.
"Yamaha is committed to making the bLU cRU program and our YZ/WR Contingency better every year, just like our full line of YZ and WR motorcycles", said Motorcycle Marketing Manager, David Docktor.
We will be announcing even more exciting contingency and bLU cRU news in October.
For more information and updates on the bLU cRU program make sure you visit http://www.yamahabLUcRU.com