Ames, Tennant named to US Jr. Team
PICKERINGTON, Ohio -- The American Motorcyclist Association has added two additional riders to the elite team of amateur youth motocross racers who will compete at the 2014 Fédération Internationale de Motocylisme Jr. Motocross World Championship, Aug. 9-10, in Bastogne, Belgium.
Three riders had been selected for each class -- 65cc, 85cc, and 125cc -- to attempt to retain the world championship that the U.S. team won last year in the Czech Republic. With the high-skill level of European riders participating in the very competitive 125cc class, and with recent injuries to previously announced team members, the AMA has added two talented 125cc riders to the team roster.
Yamaha bLU cRU, supported by the Yamaha of Europe/Kemea Team, rider Jon Ames from Riverside, Calif., and KTM Orange Brigade rider Challen Tennant from Willis, Texas, will join the U.S. team with high hopes of helping push the team to victory.
Ames replaces Rock River Yamaha, supported by the Yamaha of Europe/Kemea Team, rider Cole Barbieri, and Tennant replaces FMF Orange Brigade Factory Service KTM rider Michael Mosiman.
"It's a real bummer to have Michael and Cole on the sidelines for this event, but it was their decision to sit out since they didn't feel like they could provide 100 percent due to their injuries," said AMA Motocross Manager Kip Bigelow. "With the addition of Jon and Challen, I'm confident that we will still have the most competitive 125cc field in the world."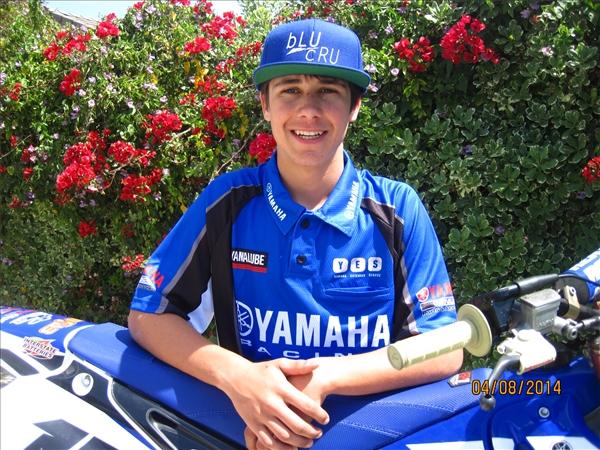 Ames said he appreciates the opportunity to represent his country.
"There is just nothing better than representing the USA, and to be able to do it at the 2014 FIM Jr. Motocross World Championship in Belgium is amazing," Ames said. "Having the opportunity to race and compete against other countries is a once in a lifetime opportunity. Working as a team with people I usually compete against is going to be great. I have the upmost confidence in our entire team and believe we can bring home the championship. This is an honor and privilege and would like to thank everyone for supporting myself and the whole U.S. team!"
Tennant said that he's going to go all out for a title.
"When I heard I was going to be on the U.S. team to race in Belgium, I was very excited about the opportunity," Tennant said. "It is an honor and a privilege to be invited to represent my country. I plan to give it all I got and make everyone proud."
The 10- to 12-year-old 65cc class team members include Jeremy Ryan from Santa Nella, Calif., and Carter Biese from Appleton, Wis. Both Ryan and Biese compete on KTM Orange Brigade machines. Also racing in this class will be Hubert's Lemonade Kawasaki Team Green rider Jett Reynolds from Bakersfield, Calif.
Monster Energy Kawasaki Team Green rider Garrett Marchbanks from Coalville, Utah, and KTM Orange Brigade team members Conner Mullennix from Santee, Calif., and Brock Papi from McMurray, Pa., will represent the United States in the 11- to 14-year-old 85cc ranks.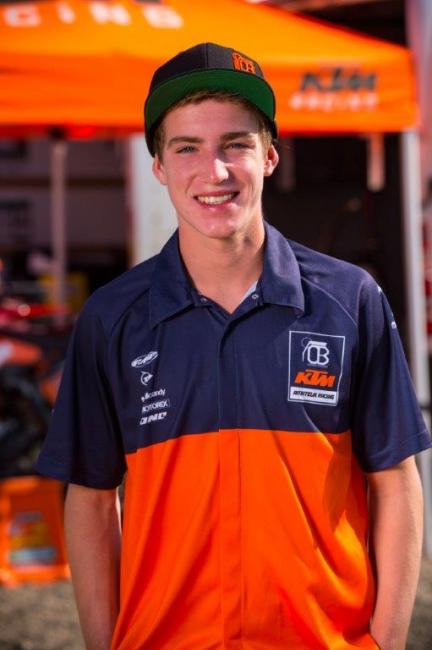 In the 13- to 17-year-old 125cc class, in addition to Ames and Tennent, is Orange Brigade/FMF/KTM rider Alexander Frye from Huntingtown, Md.
In addition to the rider changes, the team welcomes FMF Racing as the presenting sponsor, offering valuable support to the future of motocross in America.
"I'm thrilled to have FMF Racing as the presenting sponsor for the team," Bigelow said. "FMF has a deep heritage with AMA amateur motocross competition, dating back to the early 1970s, and their support is a perfect fit for this two-stroke only event."
FMF Racing Marketing Director Donny Emler said that the company is eager to see the U.S. riders excel on the world stage.
"FMF Racing focuses so much of its racing passion toward the future of our sport, and we are very excited to be involved with the U.S. Jr. Motocross Team and the campaign in Belgium," Emler said. "Many FMF athletes will be attending this year, and we are very excited to help the entire team and partner with the AMA for 2014."
KTM North America's FMF Orange Brigade KTM Lites Team Manager James Coy will serve as the manager for the U.S. team's FIM Jr. World Championship effort. Also providing support to the team is Jeff Cernic, owner of Cernic's Racing and longtime amateur motocross supporter.
The AMA's Bigelow, also an FIM team jury delegate, said that the team is looking forward to re-creating the success it experienced in 2010, 2011 and 2013.
"This is the fifth year the AMA has put in the effort to bring a team overseas, and with the depth of our team I expect a strong showing," Bigelow said. "While in the past American riders have won individual titles, such as Ryan Villopoto in Italy in 2003, Blake Wharton in Bulgaria in 2007, Eli Tomac in New Zealand in 2009, Jake Pinhancos in France in 2010, Joey Savatgy in Italy in 2011, and most recently Aiden Tijero in Czech Republic in 2013, our primary goal is to bring home the overall team championship.
"Without question, our AMA amateur motocross program in America produces some of the best young racers in the world," Bigelow added. "I'm proud to be a part of this program and to be able to help provide the riders and the families with this exceptional experience."
The riders will keep fans up to date with daily updates on the team's Facebook page and Twitter accounts. Those on location during the weekend will upload photos throughout the week on the team Instagram account as well.