"This is why I've got to do good: so I can come up and talk to you guys. This is what it's all about," said Jeremy Martin at the post-race press conference at Budds Creek.
It's true that the top finishers get the lion's share of the attention, since they should have the best story to relay. They're also the most available—you can grab them when they step off of the podium, or go to the presser. (Trying to find finishers beyond the top three is a wild goose chase through the pits.)
However, what riders have to say after losing is just as important, especially if it's a title contender like Martin. He quickly proved this summer that he could win, but everyone knew his 5-0 start was not going to hit 24-0 at the end. A loss would come, perhaps some championship pressure, and the way he dealt with that would ultimately determine this title.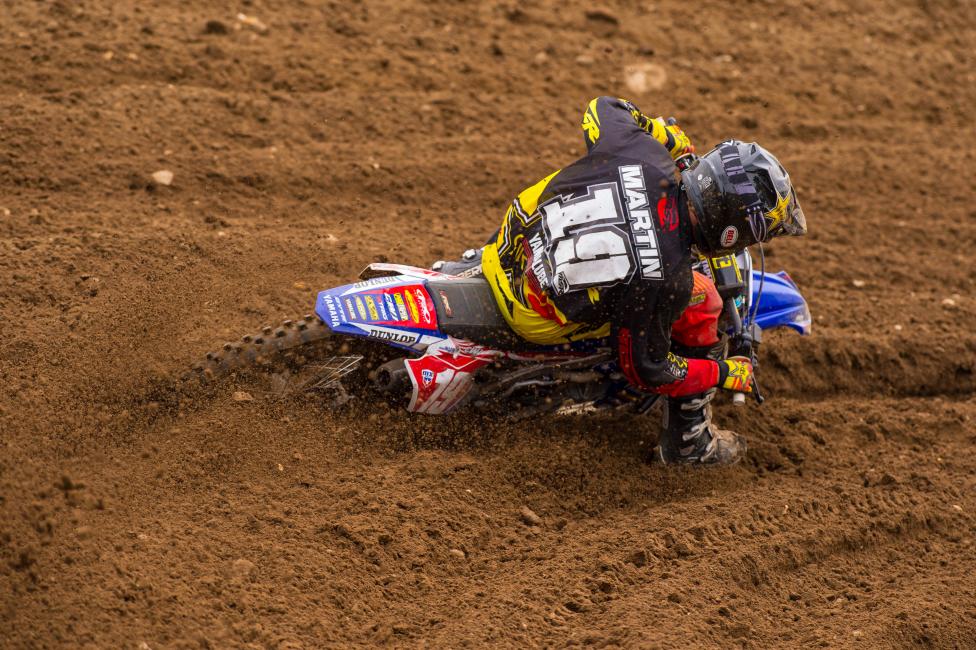 Credit Martin for keeping his chin up through Thunder Valley, High Point, and Muddy Creek, where he collected 1-6-2-6-10-6 moto scores. Now he has to go into series management mode, and avoid getting too down on the losses just as he avoided getting too up with the wins. That gets particularly tricky when the obvious question everyone wants to ask, even when he finishes second, is: "What happened?" A little win streak sure changes the standards. Even podiums seem strange when someone dominates for a stretch—and make no mistake, Martin didn't just win those early motos; he dominated them.
Martin seemed ready for it all. With each interview after the losses, he repeated the same essential idea: "Nothing to worry about. I expected those other guys to be good and win races."
It sure looked like he had something to worry about when Blake Baggett ripped off four-straight moto wins and hacked two-thirds off his point deficit. More heat came when Martin's teammate, Cooper Webb, finally got his first win. But, through that, Martin still ran the "Nothing to worry about. Nothing to worry about" mantra.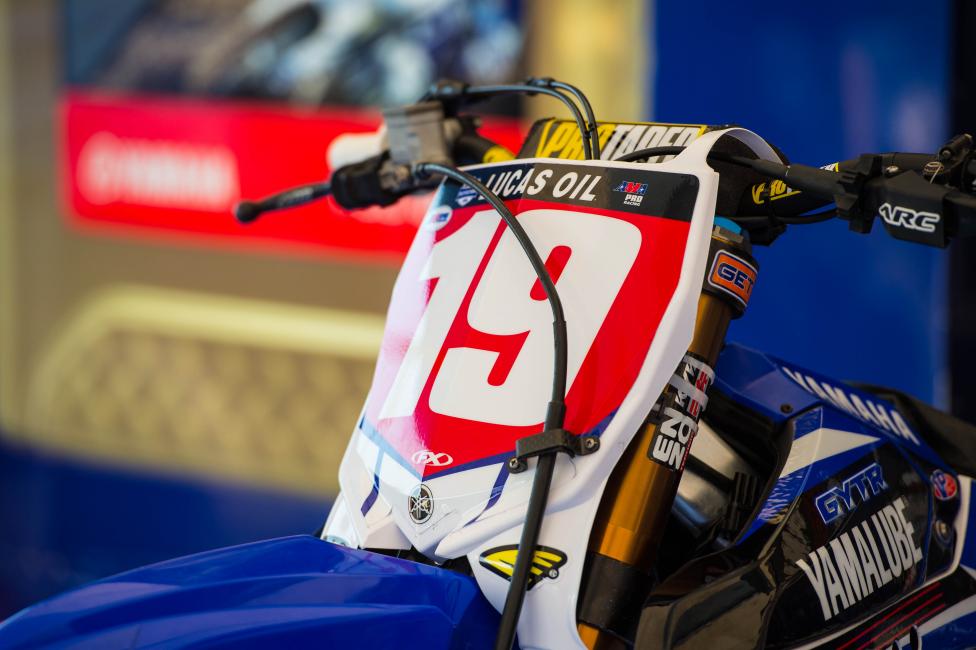 There are two ways to deal with the losses. You can't change the result after the fact, but you can go home in frustration, put your first through a wall, and get angry. Or, you can brush it aside and believe you'll win again the next time. It's awesome to believe in the story of an athlete grinding his guts out to avenge a loss, and coming back with more determination. In reality, though, it's much easier to win through positive thinking.
Martin brushed it off and proved he can bounce back with his RedBud win. Now no one has to wonder how he handles defeat, because he has proven he can come back from it and win again.
He served up the same strategy at Budds Creek. He nearly won the first moto after running down Jason Anderson late, while also holding off—just barely—an attack from Baggett. Then in moto two he took off and appeared to have a moto and overall win on lock. Not so fast. Baggett found another gear, caught, passed, and left him. It was a superb performance by Baggett and a straight-up defeat for Martin. On our side of the fence—fans, press, and bench-racers trying to predict how this championship will go—it was a huge win for Baggett.
Martin knew better than to make a big deal out of it. "Blake was riding really good," he said. "I got the holeshot and tried to run away and hide. I could kind of see that big number 4. We were about twenty minutes in, and we started to hit lappers. I think the one lap he chopped a huge gap out of my lead. He was coming strong. I kept trying to push and stuff like that, but he was riding good. He was on it today."
No worries. Baggett rode well, and Martin lives on to fight another day. It's been an impressive navigation of these championship waters, which are always rough. I asked Martin how he's managed to handle this so smoothly.
"I think just maturity and then having a pretty rough supercross season," he said. "After not qualifying in Atlanta, I didn't even stay for the main, I drove back home. It was a four-hour drive. So this is killer compared to what the supercross season was. I'm having fun. I enjoy the outdoors."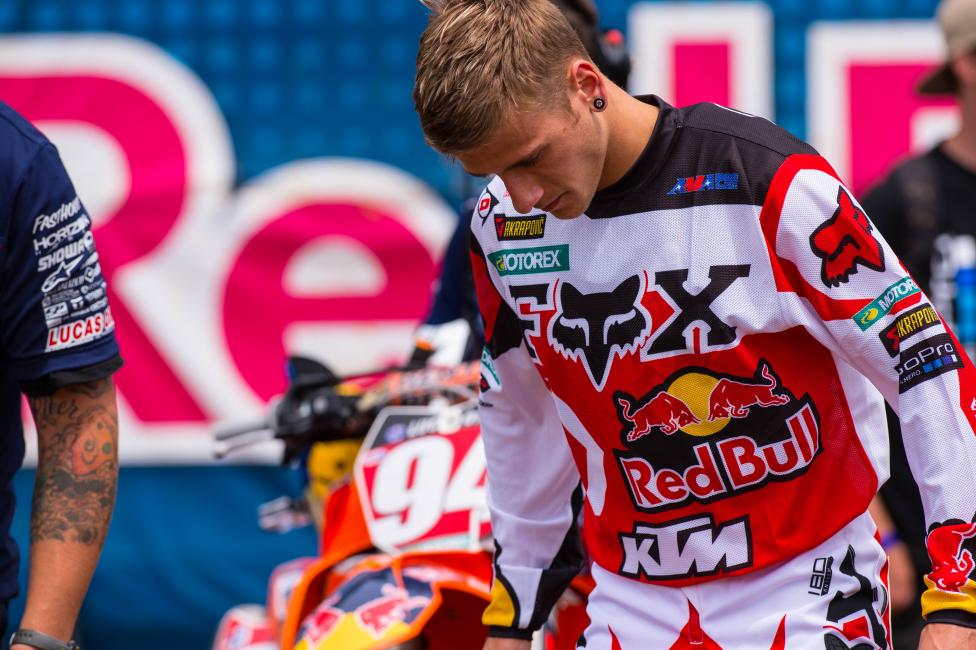 At RedBud, Ken Roczen put in his best performance so far this year, going 1-1 in dominant fashion. He was in a great mood, even saying that he wished he could race Budds Creek the next day, because he was that excited about going and racing. When he passed his rivals and got into the lead again at Budds Creek, it seemed like a similar result was coming. But Ryan Dungey had something extra on this day and pressed him to the end of moto one, and then pulled away completely in moto two. Roczen didn't win this time—did it change his attitude?
I was curious, and he answered it when he echoed his previous thoughts in the presser. "Actually, every weekend once the racing is done, and most of the people are over it, I'm actually really looking forward to the next weekend already," he said, just as excited even after finishing second. "I think that's a good thing and we've just got to keep doing what we're doing.
"I feel like today I just wasn't the best, especially not in that second moto," he continued. "Ryan [Dungey] obviously rode awesome, and Eli [Tomac], too, and got a little closer towards the end. I've just been trying to hang in there. Like I said, I don't think every single race can go 100 percent well, but if I can consider this one of the not-so-good races, then I'm really happy."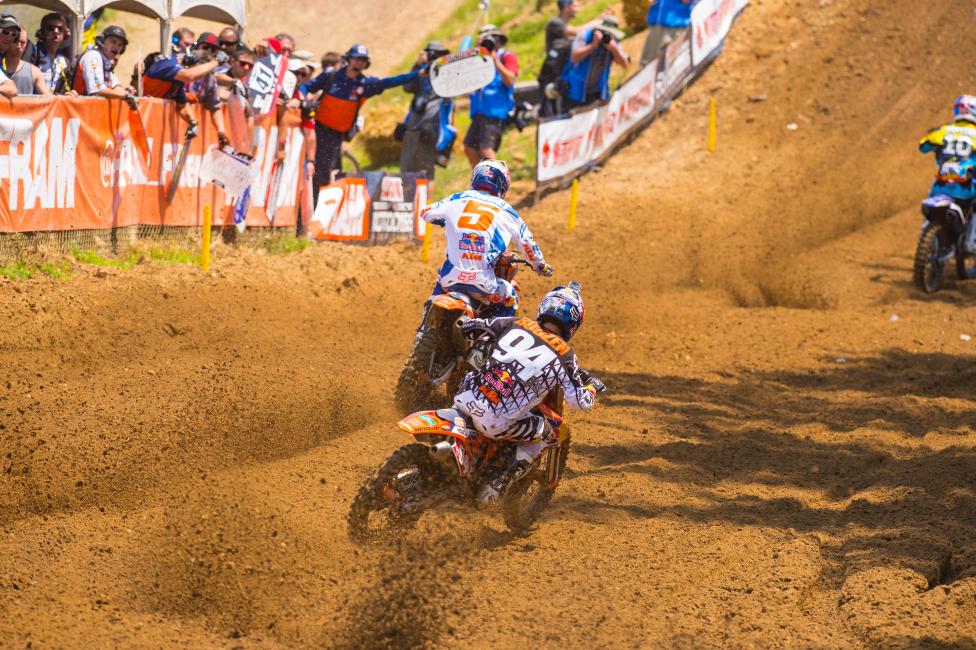 Roczen's been through the championship stuff before, and has even transitioned into the spotlight of the big class and a more serious training program without a hitch. Somewhere down the line, if he truly lives up to his promise and becomes the out-and-out rider to beat over a long period of time, his life might change. For now, he seems unaffected by it all.
"I think in the end the more fun you have, or the more positive thinking you have about everything, training, and riding, and going to dealer signings, I think the easier it is for you and the sharper you are," he said. "That's just my plan. I still enjoy life. I still do things I've done before Aldon [Baker]. Otherwise I wouldn't survive this!"
In total, we all think championships should be won with Rocky Balboa-style training sessions to avenge a defeat. That's really not the easiest way to win a title, as positive thoughts usually help manage a season better than negative. Martin's smart enough to know that being in title contention shouldn't be stressful—after all, it's better to have a chance at a number-one plate than to not, right?
"It's just fun," he said of the title chance. "I appreciate this, and I'm having fun with it."