French MXoN Team Announced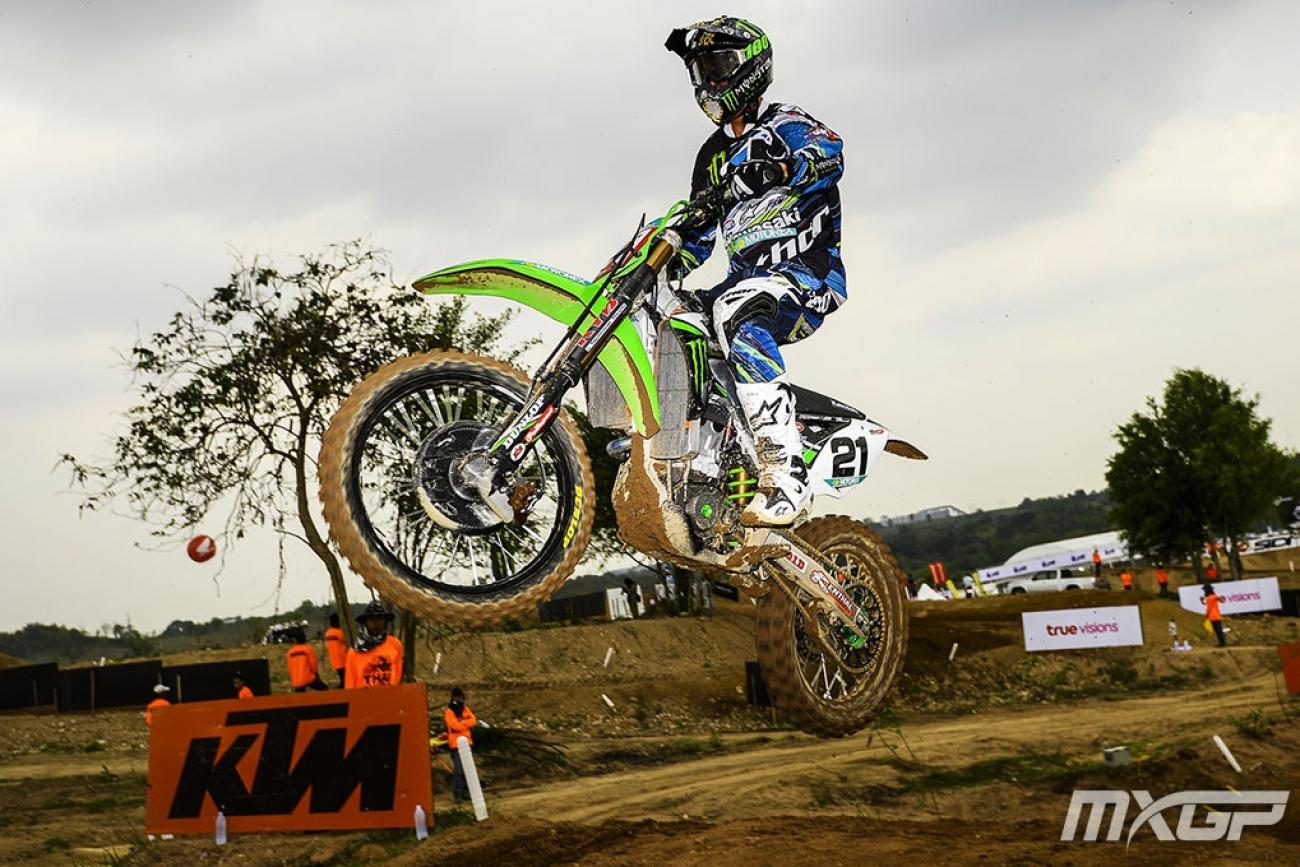 The French team for this year's Motocross of Nations was announced earlier today via Facebook. There's a lot of talent to choose from for this team, but in the end the nods went to Gautier Paulin (MXGP), Steven Frossard (Open), and Dylan Ferrandis (MX2). That makes for an all-Kawasaki unit, and one that's capable of winning the event if the cards fall into place.
The MX2 decision must have been the toughest, as Ferrandis, Romain Febvre, and Jordi Tixier are all close in the series, but Ferrandis is actually ranked third out of these three Frenchmen in points (he's had an up and down season). Also, American-based 250F racers Marvin Musquin and Christophe Pourcel would have been eligible (the GPs MX2 under-age 23 rule is no longer at work in the 'Nations), but Musquin wasn't even selected to the team last year despite winning a few Nationals over here.
But it's never easy when you've got six or eight capable hands and only three spots to select. We'll see how it goes in Latvia in September.