RedBud Track 'n Trail
Buchanan

,

MI
Race Center: RedBud
Lucas Oil AMA Pro Motocross Championship
It doesn't matter what happens, when it happens, or how it happens. At some point, though, it's going to happen. You're going to take a glance at the points in the Lucas Oil Pro Motocross Championship and say "Wow, Andrew Short. He's having a solid year."
That moment is a few weeks away, because the BTOSports.com KTM rider is still digging out of a hole from the beginning of the season. Remember, he broke a chain in the first moto of the year and had some crashes in other races, leaving him with 35-19-14-10 scores to begin the season. But now he's on the move, going 6-8-5-5 in the last four motos, with RedBud's fifth overall, marking his best ride of the season.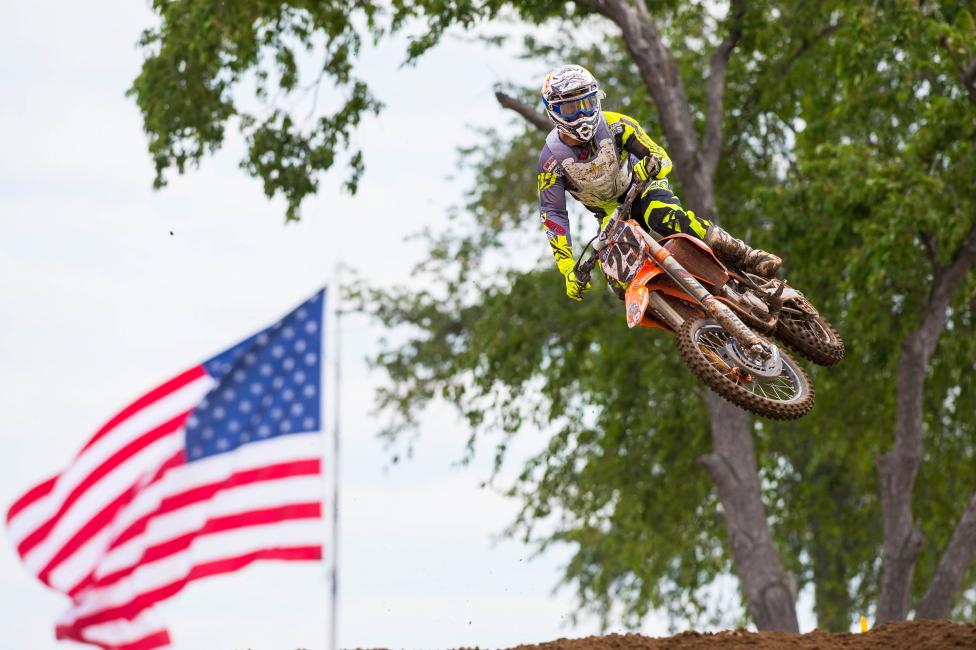 "I think today was pretty good for me and the team," Short told us. "5-5, that's two consistent motos. This year, I think, I've had one good moto here, a bad one there. So for me to put two good motos together was definitely a step in the right direction. I think everything's just coming together—that time in the season where all the pieces to the puzzle are there. It was cool for me. It kind of validated what I was thinking. I stayed up, no crashes, no bad luck. It was good to have a day like today."
Short's riding at RedBud was so solid that Chad Reed, who has probably raced Shorty more than anyone, said, "Shorty, I think, is probably riding some of the best riding I've ever seen him do."
Shorty was twenty-third in points after Glen Helen and fifteenth after Hangtown. He finally broke into the top ten last weekend, and has now climbed to seventh. He's still thirty-four points down on fifth-place Brett Metcalfe and twenty-five down on sixth-place Josh Grant, but all it will take is one freak bike deal or crash (the types of things Shorty had to start the year), and he'll be in the thick of the top five battle again.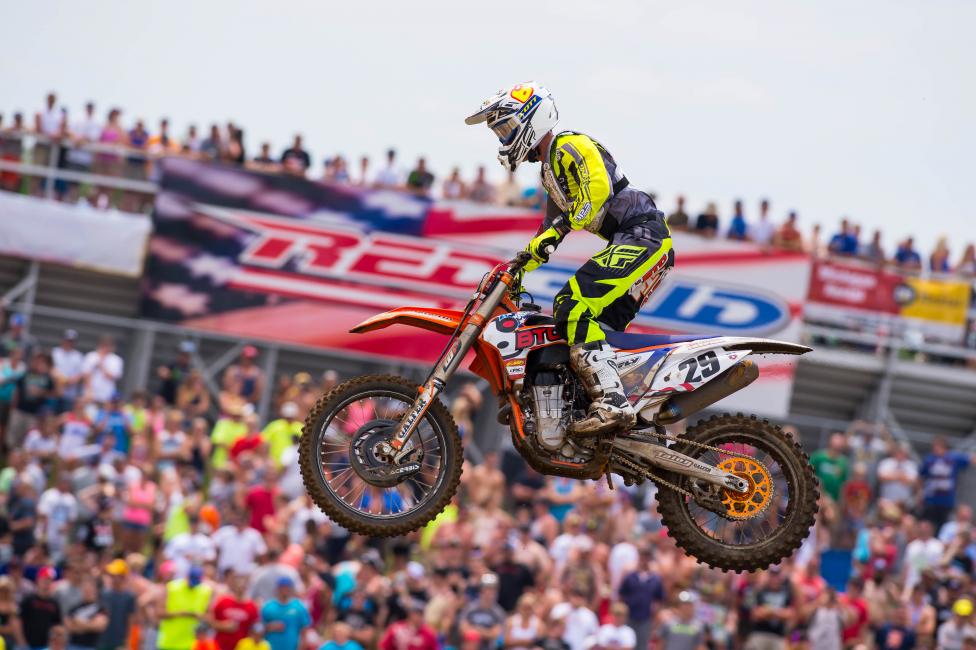 You can expect something like that to happen, because Shorty just gravitates toward those top five spots. In the years when he started the season strong, he ran into an illness and dropped back a bit. In the years when he started with bad luck, he rallied late. Far too often, we've seen Shorty pushing his bike off the track with mechanical troubles in the early rounds only to consistently climb back in the standings when it's over.
"Yeah, I'm either one way or the other," he admits. "So I start off strong and then I'm trying to survive or the opposite. 2007, I started off really slow and kind of got some momentum, and things went that direction. So I feel like this year's kind of similar. A little older, smarter, have more experience, and I'm hoping that I continue this upward trend."
Knowing Shorty like we do—we've got seven previous seasons in 450 as a reference point—chances are he'll keep climbing. Watch those point standings in just a few weeks, and don't be surprised.