Jeremy Martin came into RedBud needing to stop the bleeding. He had rocketed out to five moto wins in a row to start the season and accumulated a large points lead along the way. Since then, however, his lead has steadily dwindled at the hands of his teammate Cooper Webb and 2012 champ Blake Baggett. Baggett had captured two out of the last three overall wins, while Webb had logged his first career victory just the previous weekend.
Both of Martin's pursuers had stepped up their game and put the pressure on. Martin hadn't done much to dissuade this slide, as his stellar starts earlier in the season seemed like distant memories. He found himself buried in the pack, or even worse, lying on the ground. Whatever edge he had for those first five motos, had been equalized, bringing this championship back into view. Coming into RedBud, I really felt it was a huge weekend in the overall scope of this title. There are key moments in every championship chase, and RedBud was one of those.
Looking back on Martin's performance at RedBud in 2013, it was the first time I really remember Martin being a legitimate force in the class. His 4-3 scores were eye opening for many. After all, he was a rookie and hadn't shown much capability of running with the leaders. He had the likes of Eli Tomac and Ken Roczen to contend with, along with the defending champion Baggett and former world champion Marvin Musquin. With limited experience and that level of competition, it was a stretch to envision Martin on the podium, but that's just where he ended up. He proved that he was indeed capable of running with the nation's best 250 racers and continued to display that as the summer wore on.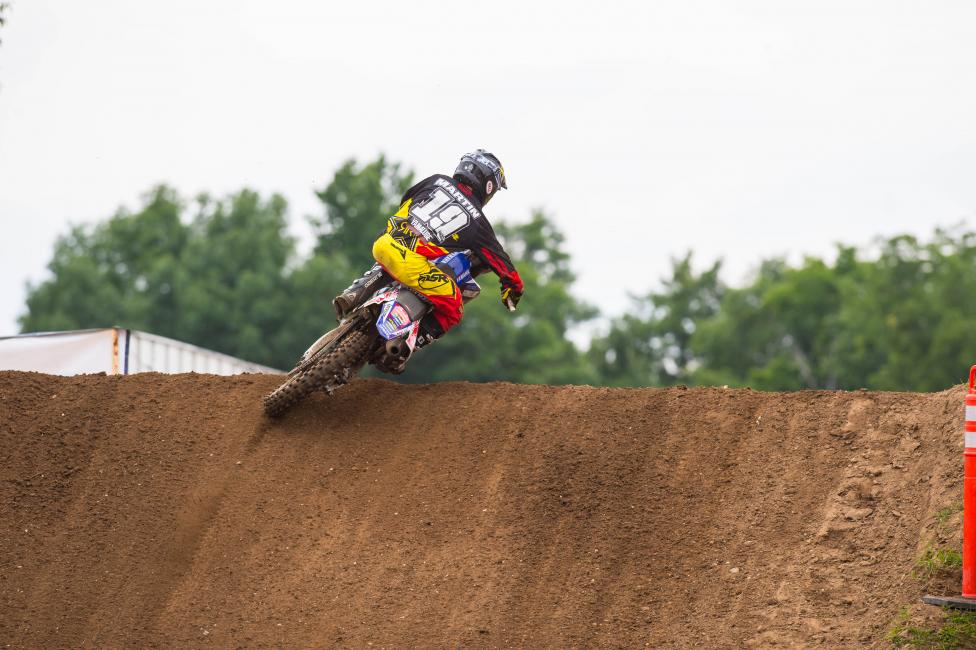 Reflecting on this 2013 breakout, I knew this was a golden opportunity for Martin to rein in this wild horse of a series. He had to remember this weekend from the previous year as well and know he would be strong in the southern Michigan sand. Yes, this was his chance. Forget the past few weeks' struggle, and focus on the present. This, you see, is the ebb and flow of many championships. Certain riders will have their strong tracks while others will simply be trying to minimize the damage.
Maximizing your good days and making the best of a bad day is the recipe to be standing tallest in Utah. For Martin, RedBud was another of those good days. He was able to out duel Baggett in moto one, serving notice that he was back on form and ready to fight. Baggett had every opportunity to catch and pass Martin, but simply couldn't find the late moto burst we had seen in previous years. It was a statement, and many read it loud and clear: Martin was back.
As riders in the second moto roared away from the starting line, Martin once again found himself near the front. He had put himself in another good position, looking more like the Martin of Glen Helen instead of the Muddy Creek variety. He looked much more aggressive and confident after his first moto win. He passed his teammate and rival, Webb, and set off after Justin Bogle. He would lose a bit of time in his effort to pass for the lead, allowing Webb to close back in. As he tried an unorthodox pass on Bogle, he lost the spot back to Martin and eventually the lead as Bogle would go down shortly thereafter.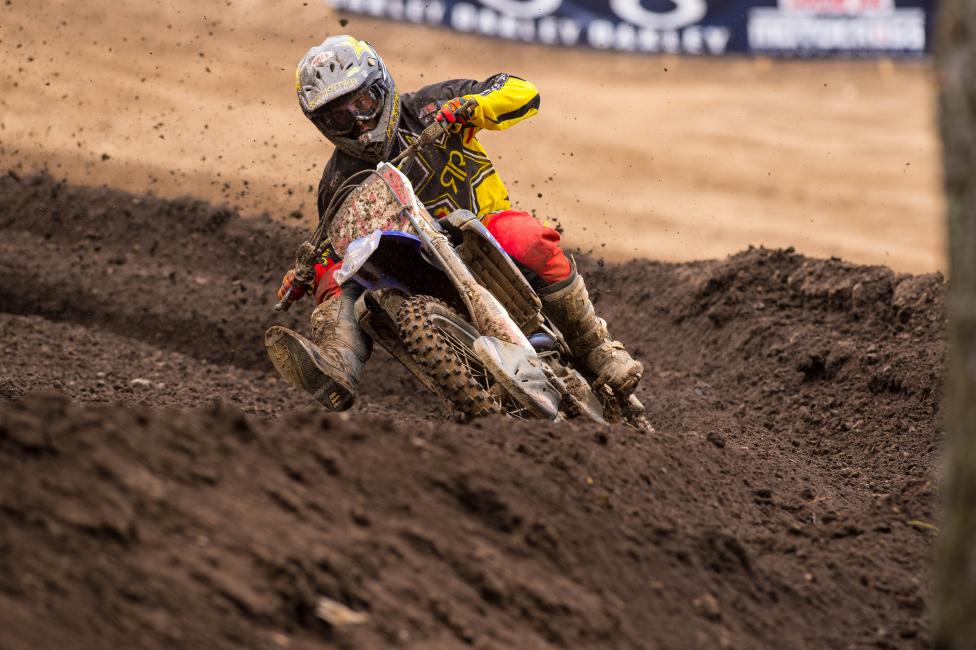 The two Yamahas proceeded to run away from the pack and battle it out for max points all the way to the checkered flag. Webb would prevail in the moto, but Martin would take the overall win and the big points that day along with it. Webb's first moto crash and fourteenth place finish would keep him off of the podium on the day, but was certainly no reflection on his speed.
When I look back on championships, I always remember certain moments that reverberate back through the years. Mt. Morris in 2009, with Alessi hurting himself during the week, and then Reed's first ever 1-1 score; Ryan Dungey's bounce back ride at Freestone in 2010; and Villopoto's last turn pass on Dungey at Steel City in 2011. These were all rides that defined the season and turned the tide for the champion.
Last weekend, Martin extended his points lead from eight to twenty-three over Webb, and from seventeen to twenty-eight over Baggett, and thus virtually erased his Muddy Creek debacle. No one knows for sure if RedBud will be one of those championship-defining days for Martin, but for now it was just what the doctor ordered.