Five days after everyone recovered from a weekend in Las Vegas we cornered our usual panel of David Pingree, Jason Thomas and Steve Matthes for three questions and three answers. If you have any memory left, feel free to leave your responses below.
1. Which format do you prefer: the old Shootout is King idea at Vegas, or the current "Finals for both rounds and then also the Shootout" idea?
David Pingree: I'm torn here. I like the idea of adding an extra points-paying round to each series but I feel like it takes some of the wind out of the sails of the Shootout. Under the old format the Shootout was a big deal and there was a lot of pride on the line. I feel like some of that has been lost.
Jason Thomas: This is a tough one to answer, in my opinion, because it depends on the yearly scenario. In 2013, I loved the way it turned out with both titles being up for grabs in the regional main events. The Shootout is great and adds another race to the mix. This year, however, it was a bit anticlimactic for the main events with Anderson only needing to keep Seely in sight and Bogle having it virtually wrapped up going in. The Shootout is a really cool event but I would like to see some bigger incentives added to it. Giving the riders a chance to win a big cash prize or a Toyota truck goes a long way toward creating good racing. For everyone else, it's a meaningless 10 laps they are circulating through.
Steve Matthes: I'm always beating that drum for change in the supercross series so I applaud the guys at Feld for making a format change a few years ago to what it is now. Change is always good and change should always be constant to see what works and what doesn't. BUT… having said that, I don't like the way it is now. No one really cares about the East/West Shootout now that the two finals take place right before it. In the "olden" days the Shootout was cool and the riders were motivated. A ten-lap race with nothing on the line AFTER you've done 15 laps hard in your final isn't working.
Maybe a new truck would get the guys up for it, maybe some big dollar prize amount—something to motivate these riders to go back out there and try hard. You can visibly see the riders aren't all that up for the Shootout. Justin Hill told me after the race that he didn't know if he got a bonus check for the Shootout or not! So scrap the finals being at Vegas and go Shootout only or give the Shootout a giant prize for first. Change is good but now we need more change because the change we made changed things for the worse. Got that?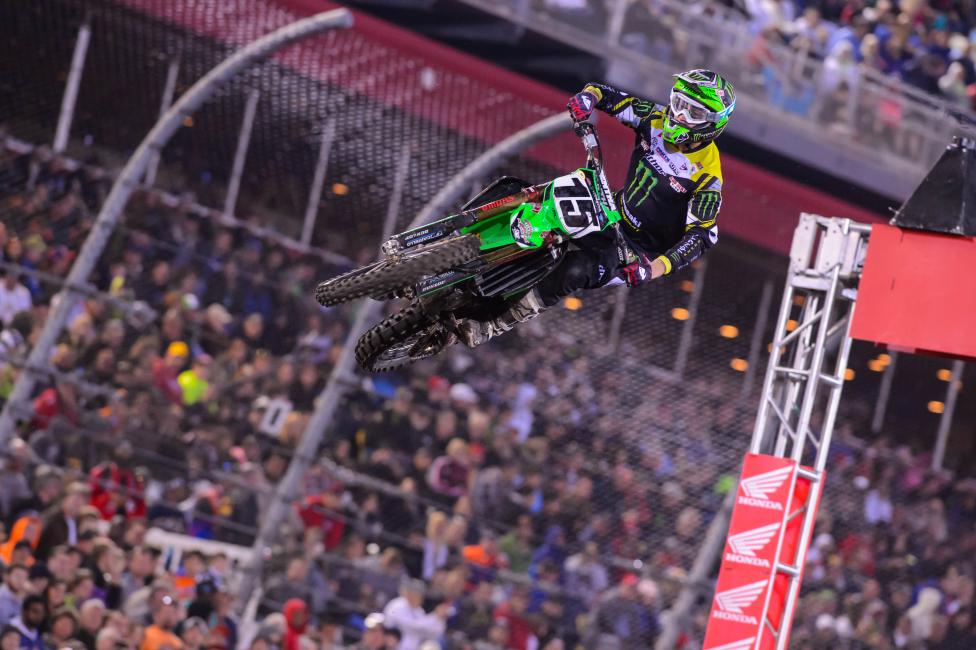 2. Wilson, Anderson and Seely are all pointed out of 250SX, and even Malcolm Stewart said on the podium in Vegas, "This is my last race on a 250." Who are you most looking forward to on a 450?
Pingree: I think Wilson, Anderson and Seely are going to be very successful on the big bike next year. It's always fun to see fresh faces in that class and in this case it comes with a ton of talent. Cole and Dean have already showed that they have the speed to be on the box and even win races. I really believe that. I guess that means I'm most looking forward to seeing what Jason can do. He fits the bike well and if he carries the momentum he has going right now he could come into that class and blow people's minds.
Thomas: I am going to waffle this into the entire group and how that shakes out. Just as Roczen and Tomac jumped up in 2014, those four will be jumping up in 2015 full time to add to the excitement. Anderson is the only of the group that we haven't seen in the 450 class in any capacity so there has to be some intrigue there. He was a revelation in 2014 and was rewarded handsomely for it. There have been years in the past where hype was difficult to build but I don't think 2015 will be one of those.
Matthes: Good question. Probably Anderson because we haven't seen him on the big bike. Wilson and Seely have put in some nice rides on the bigger bike (well, maybe Wilson's actual finishes haven't been that nice but he's shown speed) and now it's time for Anderson to see what he can do. Either way the 450SX class just got deeper and a new pack of stars is coming in the 250SX class.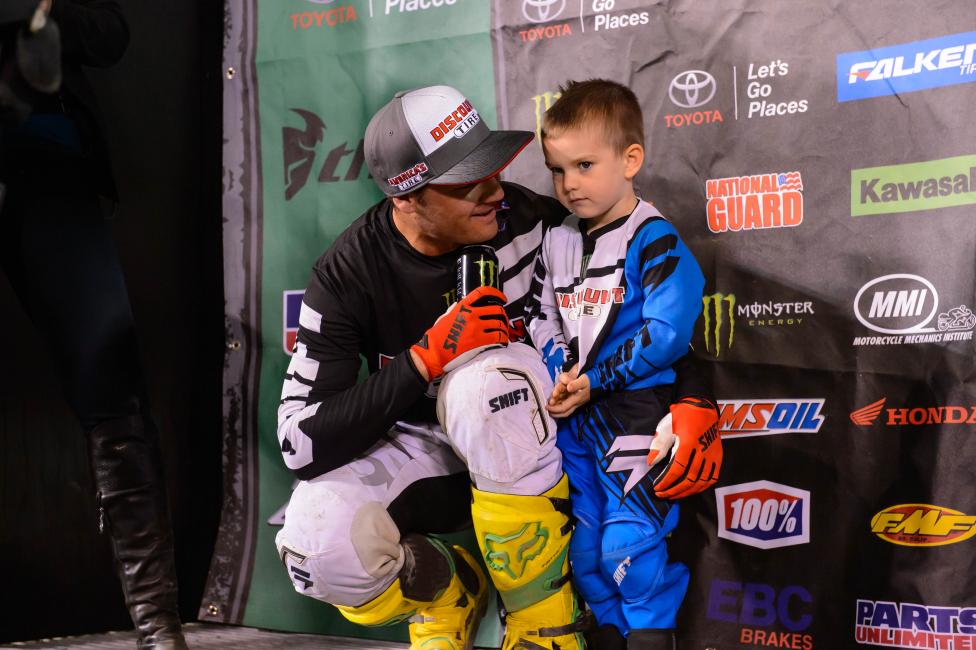 3. What's your favorite moment of supercross 2014?
Ping: If you say anything other than Chad Reed's win at Anaheim you are probably a terrible person. That was one of the most incredible rides and one of the coolest story lines in this sport in a while. Seeing Chad hunker down beside his bike after it was over and try to collect himself was an image that has stayed with me all year. That guy is a beast.
Thomas: I know this is going to be an obvious choice for me but my favorite moment was Chad's first win of the year at Anaheim 2. Last year was such a disappointing season for the two-time champion and many, including myself, doubted if the 22 could regain his winning ways in 2014. I know the toll last season took on Chad both mentally and physically and that win was an unforgettable moment for those close to him.
Matthes: Another good question. I would say Toronto was amazing. First of all, it's Canada and that's awesome. Second of all Ryan Villopoto didn't even practice and lined up for the night show. This was amazing and astounding and I had so many questions about it. Then you had James Stewart pulling out the "I'm James Effing Stewart and you're not" mode from years ago and coming from around 15th to 1st. And he was pulling out his balls and slapping them right there on the crossbar for all to see.
And then in the 250 class, you had Adam Cianciarulo crashing and putting his shoulder out in practice and still trying to race. You had Justin Bogle winning his first career race and the track was pretty sweet, also. Toronto was a great event for drama and one that comes to mind as my favorite moment of supercross. That or the Chipotle catering under the Motosport/Crossland Racing tent every week.