Hailing from Mexico, Erick Vallejo was a popular privateer on the circuit, logging time in the pro ranks from 1996 through 2008. During those twelve seasons, Vallejo was fast – and was consistently a threat for the top 15, or better. His best finish in America was a fourth in Atlanta's 125 SX class in 2004. He also scored several top fives during his career.
Today, six years removed from racing, we found Vallejo wearing a tie and working as a banker at BB&T in Texas, which is his adopted home.
Racer X: Hi Erick, thanks for chatting with us! First, give me some background on your career, and how you got to be a professional racer?
Erick Vallejo: Thank you! I'm excited to be speaking with you guys! I was born and raised in Mexico and stated racing in 1987. I won the Mexican Pee Wee series that year, but as I got older, we knew we needed to find more competition, so we started doing amateur nationals and the Texas Series. My biggest competition back then was Charlie Bogard - man we had some good battles, and great memories. I did Loretta's twice but it never really went good there, I had some crashes. But those events were some of the best times of my life.
When did you move to the States?
I moved full time in 2003, but I was always back and fourth. Some years I would stay here in the US and do school, and then others I would go back to Mexico for school and race supercross during the winter. I bought a house in Texas in 2003. Prior to that, I lived in California for seven years on and off, but I would always go back to Mexico when I wasn't racing.
Your parents must have been huge supporters of your career, because that does not sound like an easy!
Oh yeah, I couldn't have done it without them. My dad owns a public transportation company in Mexico. When I was a kid, I would get out of school, do homework, then it was straight to the track. We could ride at night, and sometimes we stayed until midnight! Then we would drive to races ever weekend. I really had a good time and working with my family was very special. But school was always important, and I graduated from both high and college while racing.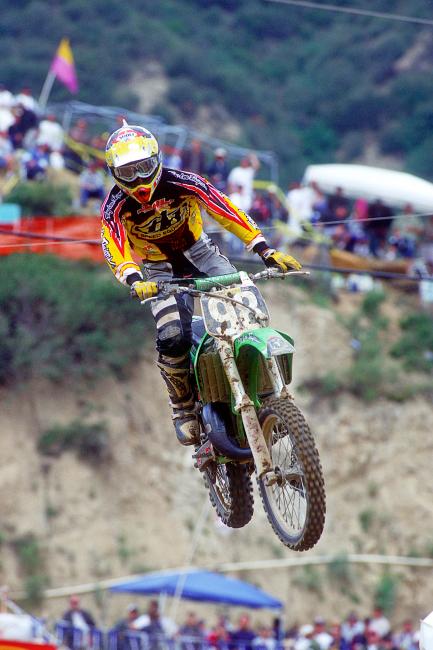 You and your father separated once you turned pro?
Yes, for the most part. He was hard on me, but now I wish I had stayed with him, because he really knew me and knew how to push me. Don't get me wrong, I still had good results, but if my dad had been there, I might have done a little better. I don't know, I was young and wanted to relax a little more and maybe not be push so hard. That was a decision I made, and that's the way it goes. He was always there for me, though, if I needed him, and he understood at the time. It was good. He still helped me.
What teams did you ride for?
I rode for Star Racing Yamaha, and NCY (North County Yamaha), but perhaps the most famous was the Kawasaki of Mexico Tecate beer team. I think we got the most publicity because of the sponsor! But I also rode for the Tamer/Caterpillar Team. And then the best team on the circuit, Pro Circuit/Splitfire Kawasaki, I was a fill-in rider for about four events. I also rode for Ryan Clark and Team Solitaire one year as well.
Tell me about your decision to hang it up.
I quit in 2008—well, I didn't really quit, I just wasn't racing anymore and got a job with a bank. In 2006 and 2007 I had a lot of injuries. In 2007, I rode half the supercross races, but I was coming off a bad concussion and honestly, I was all messed up. I was not making the mains and things were not going that well. I started working for my brother-in-law at his law office and got away from the sport. Then at the end of the year, we went to Motocross of Nations, and a guy from Mexico had rented the Factory Connection semi, and I got to ride that event with his support. That was a fun race, but we did not have the best results. The money guy offered to let me race in Mexico for 2008, and he said he would help me race supercross again in America. The money was really good with him, and I was winning every race in Mexico. In four races in Mexico I made more money than I would have made in an entire season in America. But then the economy collapsed and the team folded, along with the Mexican Championship. It was a hard time!
Did it sting personally to go out that way?
Well, yes and no. Things were getting rough in Mexico, but then I went to a local race at Cycle Ranch on an off weekend. I was out practicing on my 450, and somehow a little guy on a 60 pulled into the track while I was in the air over a big jump. I was able to adjust the bike and avoid him, but I crashed as soon as I hit the ground, and I tore my rotator cuff. It was pretty bad—I was out for ten months, and I couldn't get the shoulder where I wanted. I didn't quit, but I was tired of being hurt. So I applied for a job with Bank of America and they made me an offer. And that was it! I just started doing that!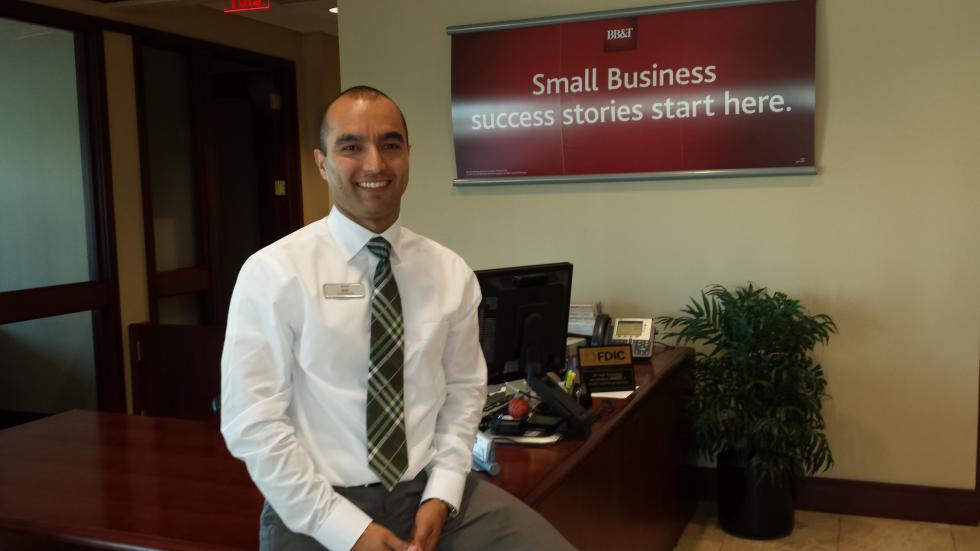 So you went straight from a pro motocross racer to a banker?
Yes, it was pretty funny how it worked out. I did high school and college and got a degree in business administration. I had been going back and fourth between America and Mexico all those years, but I got my high school and college degrees while I was racing. I stated with Bank of America, but moved over to BB&T and worked my way up from the bottom.
So what do you do at the bank?
I'm a banker. I do loans, commercial loans, assist with wealth management, and whatever else it might be. We're also the sixth biggest insurance company. From personal (banking) to business (banking) to a lot of other activities, we most likely have a product to support it.
What about your personal life?
Well, I have a four-year old son, Leonardo Sebastian Vallejo, but his mother and I divorced. We were high school sweethearts and together for a long time. I got married in 2003 and her family moved to Dallas, so we moved to Dallas to be near them. I guess I have made my life here now, and not Mexico, but I'm really happy here.
What attracted you to a job in banking?
I was banking with them forever--it was my only account since I was 17. So one day when I was injured and on the couch, I got on the internet and clicked careers and I applied all online! It was crazy, five interviews later I got the position. I started as a teller, then sales and service, and then I moved up to a banker. I learned the competitive mindset and discipline from being a pro athlete, if you apply that to other things, you can do so much. Some people are content to roll with the punches, but I always want to move forward with my life.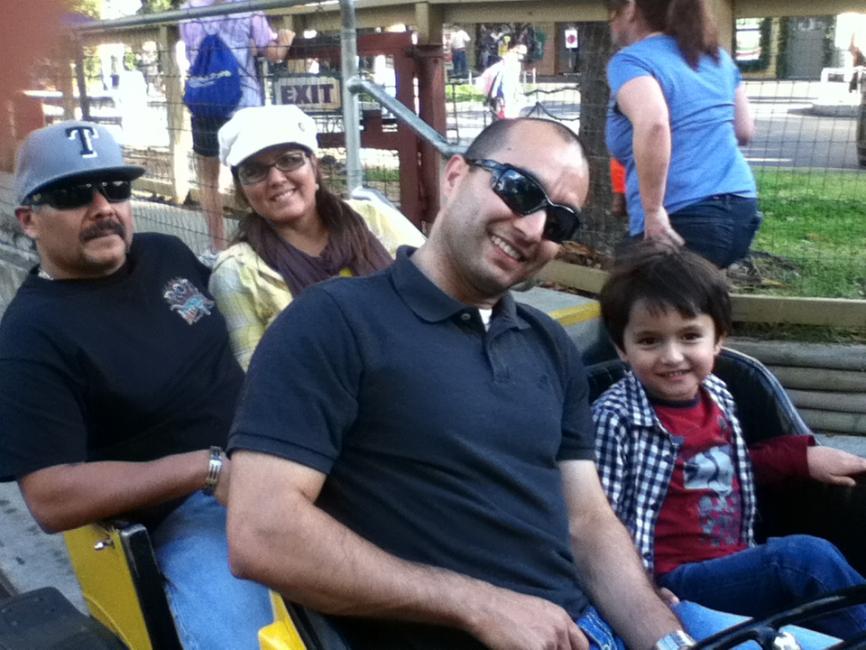 How did you find the transition out of the sport?
It was hard and there is nothing easy about it! To this day, I have a lot regrets about leaving the sport. I was used to being catered to, free bikes, free gear, people wanted my autograph and wanted to be around me. I didn't know anything different. It was hard, but what also helped me was I was never a party guy, I would just work out. I liked training. I run a lot. I reached out to other friends talked to a lot of people. I just had to keep moving forward.
How was the money while you were racing?
It was good. I made enough so that I was able to buy a house. I also made quite a bit through invitational races. I could make really good money in some weekends. Racing provided for a decent life and paid for my wedding. It was good, but I was not getting rich.
What are some of your favorite memories from your career?
In 2004, I moved up to the 250 class, I had some top ten finishes, and I won some semi races. I was probably at my best during that time. Also the Atlanta supercross -- that was a top memory getting fourth. But there are so many stories from traveling all over the world, it's hard to choose a best memory!
Is there anyone you want to thank, and who helped you along the way?
Wow, yes, very much so! I want to say hello and thank you to the Johnson family from Albuquerque. Keith, Isaiah, Kevin, they are all like family to me. There is another guy, Mark Burnett, but not the racer [Mark Barnett], but Mark Burnett, he really helped me along the way. But most of all, my family and parents, Carlos and Mari Teresa, as well as my sister Claudia and my older brothers, Carlos and Danny. They sacrificed so much for me!
And Pedro Gonzalez. He was a real role model to me! He was a Pro Circuit rider and main event winner, as well as a great person. He was very helpful to me. And one last person - my boss right now, David Rico. He has really helped me learn the ropes in banking. I'm still growing and learning the business, but he has been a great mentor in this next phase of my life!