Miller Motorsports Park
Tooele

,

UT
Utah National
Lucas Oil AMA Pro Motocross Championship
Park City, Utah based Skullcandy has been a major player in the headphone market since its inception in 2003. The company, which has mega stars such as Kevin Durant and Kate Upton rocking their buds, has enjoyed significant growth over the last ten years. With roots in action sports, Skullcandy has also become a major player in the world of supercross and motocross with athletes such as Jeremy McGrath, Ryan Dungey, Broc Tickle, Wil Hahn, Justin Bogle and more. We talked with Moto Marketing Manager Matt Piva about the company's future involvement in the sport and much more.
Racer X: Tell us about how Skullcandy first started and how it became involved in the moto industry.
Matt Piva: Skullcandy got its start back in 2003. It [Skullcandy] is based out of Park City, Utah, and was a snowboard driven product because Rick, our founder, was on the lift one day and figured it would be smart to have a microphone built into his headset. We have pushed into action sports in general, and moto was a big one for sure. When I came on board about a year ago we had some top athletes in the category. Skullcandy's whole perspective is to work with the top athletes in the action sports industry as well as the NFL, NBA and then we also have some of our supermodels like Kate Upton and a lot of celebrities and top people that endorse our product. Not only that, but also people that are part of the brand. I think we are doing pretty well in the moto industry. We have Jeremy McGrath, Robbie Maddison, Ryan Dungey, Wil Hahn, Justin Bogle, Broc Tickle, Mike Sleeter and the Orange Brigade, as well as some top amateurs like Ryder DiFrancesco, Carson Mumford, Dakota Alix and a lot of solid guys.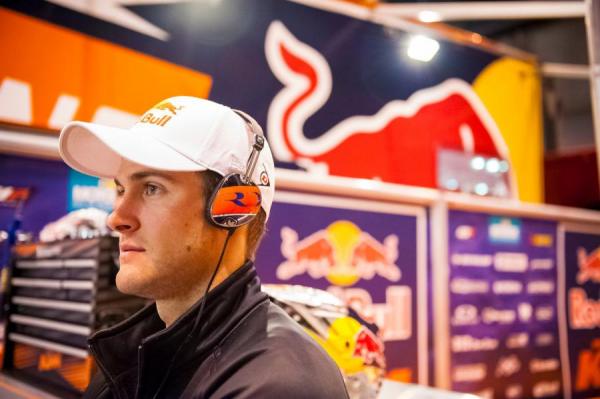 Ryan Dungey is in his first year with Skullcandy.
Photo courtesy Skullcandy
Skullcandy has grown to a point where it now endorses superstars such as Kevin Durant [NBA's Oklahoma City Thunder], Kate Upton, etc. What are the benefits of staying, not only in action sports, but specifically motocross?
It's not just racing, but also moto has a lot of weekend warrior families, the people that get on the bike once a month, or the people that go out just a few times a year. That's not necessarily racing, but they are still motorsport fans and they ride dirt bikes and to be relevant in that market is huge for us. Also keeping fan bases like Ryan Dungey's, etc., relevant to the category we have. There is not really a lot of competition for the space we are in right now. Granted, there are other companies out there but they don't have the athletes we have and do what we do in the headphone stage, that's for sure.
Do you guys see a direct correlation in sales related to motocross? Do you see Ryan Dungey fans buying Skullcandy headphones because Ryan Dungey is a Skullcandy athlete?
Yeah, we are starting to pick up traction with Ryan being in his first year with Skullcandy—obviously, as well as with his sponsorship with Target. We work closely with the Target team on products and branding that we have. We have a brand video with Ryan in Target. That stuff works really well with Target. But also with our core shops, when it [Skullcandy] gets into the mom and pop shops and the moto shops we use in-store branding there as well and that helps keep the brand relevant as well.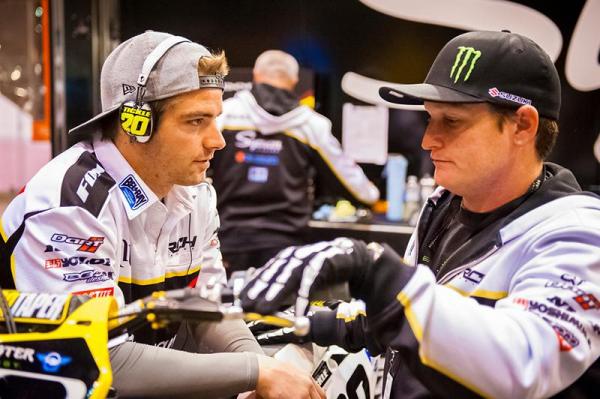 The brand also sponsors Broc Tickle.
Photo courtesy Skullcandy
As Skullcandy continues to garner more and more attention where do you see the company moving forward in the sport?
As for the company and the sport, everyone continues to grow. Right now we are kind of in a stage of revamping a few things regarding our marketing and creative. We have a new CEO Hoby Darling, who came from Nike, and he has built a solid team. So we look forward to keep pushing and making changes in the right direction and making a good product. Product is a big part of it. The sales from the product give us the marketing dollars on our end. With that being said, we are going to put a big focus on our product and come out with some cool, innovative stuff.
In the past you guys have done a lot of collaborative gear with Answer. Is that something you see as being a benefit to getting your brand name out there?
For sure. With Answer everything has been great. Those guys are awesome over there at the Corona Sports Group and they make great stuff and they have top athletes. Having a great collab with gear to where fans of Skullcandy and fans of Answer or fans of just having a good set of gear that is a little different and cool definitely helps. When we're looking on social [media] and we are getting tagged in stuff with people rocking the Skullcandy gear or helmets or gloves is pretty awesome.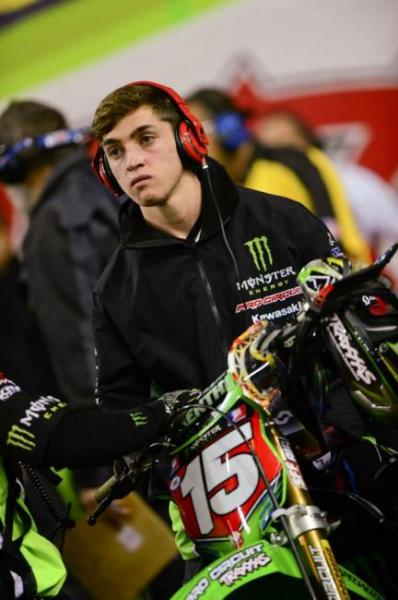 Dean Wilson is also a Skullcandy athlete.
Photo courtesy Skullcandy
Let's transition a little bit. What are your responsibilities as the Moto Marketing Manager?
When it comes to pretty much anything moto, it's my job. From managing the budget to the athletes to the events we do. It's been great to work with some awesome people and athletes and other companies on some cool projects.
This weekend is the inaugural Utah National. Skullcandy is based in the area and you guys are putting together some cool things for your athletes. Can you tell us about what will be going on this weekend?
For us, Salt Lake is a big race for us. And to have a National in Utah for the first time ever is huge. To have our athletes come into the office and check things out and get caught up on products and product development and to get their input on products and even the design of the ear bud—how it fits in your ear, how it sounds etc.—is great. We do pretty much everything in house and our crew likes to get good feedback from our athletes.