For most people, December is a month long holiday extravaganza of office parties, egg nog and gingerbread. For supercross riders, it is the last month before the circus starts up again. Everyone has a different opinion on how to prepare for a task as grueling as a 17 week supercross season, but most "experts" I have seen work from a similar template. Before we can discuss December, let's start from the beginning.
At the end of the outdoor season, every single healthy rider is looking for a break. After nine months of racing sprinkled with a few off weekends, "burnt out" is a popular phrase. Bodies, minds, and motivation are all in need of R&R and most of September is dedicated to getting that in order. This is also the time of change, whether it be bikes, teams, or mechanics. By October, you hope to be situated with your new look, and can then start to wrap your head around an off-season program. With the Monster Energy Cup (or the US Open in the old days) a fixture in mid-October, being at least lukewarm in your supercross practice is usually a good idea.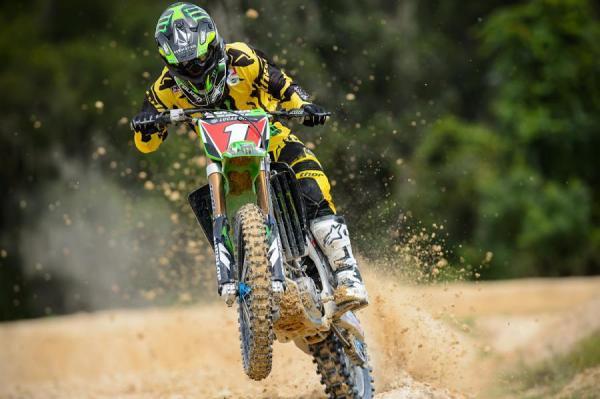 Two-time defending Monster Energy Supercross Champion Ryan Villopoto has elected to train at his home in Florida after an suffering an ACL injury in supercross.
Simon Cudby photo
Then, testing kicks off for everyone and depending on your team or situation, this can be a grueling process or simply updating a few settings. Normally during this time, the riders are doing long bicycle rides (2-3 hours) and starting to log long days at the test tracks (50-90 laps). If you ever hear a rider say they are "building a base", this is what they are referring to. Lower heart rate/long duration exercises are used here to build a fitness platform for the coming season. Once the season starts, you have to be careful about where you spend your energy, so this fitness base is key to sustaining months upon months of exertion. This pattern will continue for 6-8 weeks consistently through the end of November or the first week of December. The massive amount of effort, soreness and boredom wear on everyone. The only real upside is that you get to almost lead a normal life of being home every night and avoiding airports (unless you're me and you decide to torture yourself every weekend racing in a third world country for $72 and a trophy). This preparation may be necessary, but it drags on for most and everyone can't wait for it to end.
By now, you should have two months of hard work in your rear view mirror and Anaheim 1 is becoming a reality. Your bike should be getting close to race trim and testing is down to the fine tuning. It becomes a speed game now. Days are spent now trying to find every ounce of sprint intensity you can muster. Where as November was long bicycle rides and endless 20-25 lap motos, December is filled with high intensity running and rowing and 2-8 lap sprints until you drop. Although its easier effort wise, some of the sprint laps can get a little dicey as everyone is pushing the envelope trying to find that next step in the pecking order. Coming into the last week or two before Anaheim, most riders will back it way down. Riding is still prevalent but allowing the body to rest is crucial before the season starts. All of the work is wasted if you wake up the morning of A1 and are exhausted. The work has been done and that extra speed has been found, now it's time to shine! At least that was always my approach until about lap 15 or so when the leaders lapped me. Then it was back to the drawing board!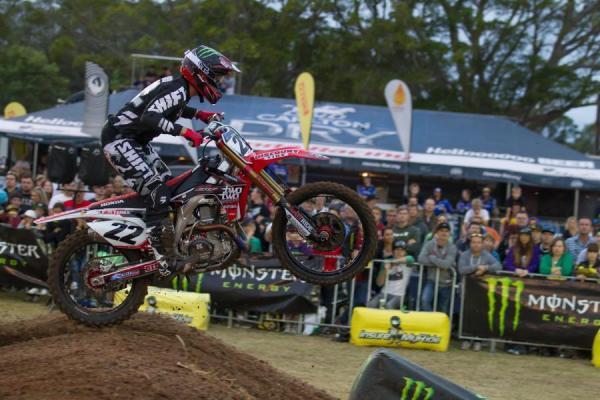 Meanwhile, Chad Reed elected to race three rounds of the Australian Supercross Championship to help get back into race form.
Shayne Rice photo