DC and Troy Lee Designs are proud to present the first two collections in a series of DC athlete-driven, limited edition product collaborations. DC and Troy Lee Designs plan on producing and releasing to the public four individual athlete collaborations each year. The first two collections are designed and inspired by Jeremy McGrath and Robbie Maddison and will be available worldwide early November 2012.

Inspired by his family and his favorite colors, the Robbie Maddison gear was designed to go with Robbies helmet and bike. The moto gear features the same function and technology as Troy Lee Designs' lightweight GP gear. In January of 2013, DC will release the Maddo Teamworks apparel and footwear that Maddo also collaborated on with the DC design and development team.

"I'm excited about having my own signature gear that I can design my bike around. The gear fits amazing and I'm looking forward to all the new designs in the future too," said DC Moto athlete, Robbie Maddison.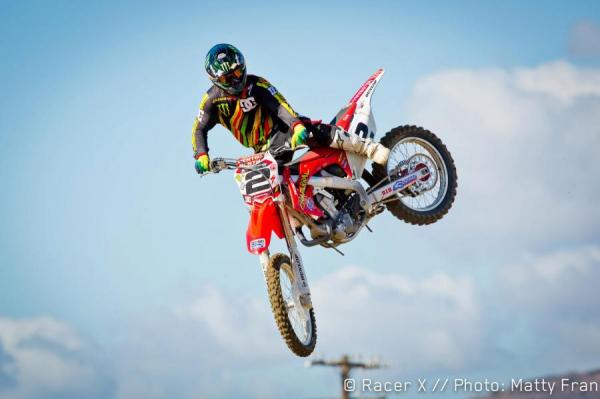 In addition to being one of the best motocross athletes in the world, Jeremy McGrath has also been recognized for his flashy style of moto gear. Inspired to bring it back, MC's collection features bright colors and is part of the SE Pro gear from Troy Lee Designs' high end vented line.

"I am very excited about DC finally coming out with gear. DC and TLD have both been long standing sponsors of mine and it's great to see them working together to make this happen. I am really proud to be part of it," said DC athlete, Jeremy McGrath.

Troy Lee Designs and DC are two of the most creative, prolific companies in the action sport industry. Both companies span various sports and disciplines and both have become woven into the culture of today's youth. For Troy Lee, this venture is right in line with his passions.

"We are proud of our history of working with the best athletes in the world," says Troy. "This collaboration with DC was born out of our relationship with Jeremy McGrath, and it opens the door for us to work with even more incredible athletes. I'm excited to welcome these DC athletes into the TLD family."

To celebrate the launch of the collaboration, DC produced a short video featuring the DC Moto athletes, Jeremy McGrath, Robbie Maddison, Travis Pastrana, and Nate Adams, riding in the exclusive, signature DC / Troy Lee Designs gear:
In Summer 2013, look for signature gear lines designed and inspired by X Games heroes Travis Pastrana and Nate Adams. DC will also offer footwear and apparel that ties back to the collaborative motocross gear lines.

For additional info about the DC Moto team and Troy Lee Designs we invite you to visit www.dcshoes.com/moto and www.troyleedesigns.com.