5 Minutes with... James "Master52" Lambert
by Daniel Ahl / @ahl0ut

You haven't heard of Master52? Then you probably don't play Mad Skills Motocross for iOS. James Lambert – who goes by Master52 - is simply the best player in the world at the addictive game. He's currently leading the points in the second Mad Skills Motocross Tournament, where he's followed by none other than real-life pro Matt Lemoine in second. But James is the GOAT of this game, and has won all seven rounds of the tournament so far. Three more wins and he'll go undefeated. We decided to get to know him a little better.

Racer X: Tell us a little bit about yourself, James.
Master52: I'm 21 years old and I work at my dad's heating and cooling company five days a week. I'm from Kansas City, Missouri, and I've lived here all my life.
Do you ride or race motocross in real life?
I've been racing motocross for about 15 years now. I'm in the 250 and 450 intermediate classes. And I bust out the 125 2-stroke every now and then. All Yamahas, of course!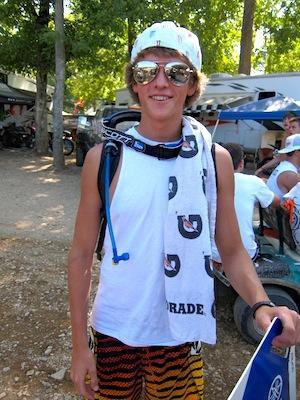 How long have you been playing Mad Skills Motocross, and what made you get into the game?
I've probably been playing for close to two years. I was just at work with my cousin, who also rides, and I was showing him my new iPhone and he said, "You have to get this game." So he showed me and I was instantly addicted.
Have you ever played the game on a PC?
I tried playing it on a PC back when I won Round 2 of [the first online tournament], but I couldn't get the hang of it! I was decent after a while, but not as good as on my phone.
Do you think if you practiced on a PC you could become better than you are on the iPhone?
I don't think so. I have these thumbs dialed in to perfection [laughs]. Plus the feel of my hands side by side seems very comfortable.

How does it feel to be known as the best Mad Skills Motocross player in the world?
Well, it's pretty crazy. Before the [first] tourney started I didn't even think I was that good. And it's hard to believe I could be the best in the world! It is definitely really cool.
Have you ever tried to pick up any chicks with this skill?
[Laughs] I guess you could say it's a good conversation starter.
How many attempts does it usually take you to get into the lead in any given round, and how easy is it for you to keep the lead? [Ed. note: Each round of an MSM tourney typically has around 18,000 people playing.]
Depending on how quickly I start the next tourney round, I'd say around 200-300 attempts. And usually I just keep going till the time is almost perfect. Sometimes it's pretty hard to stay in the lead. I'll just be hangin' out somewhere and I'll get a text or something saying I've been beat, so I have to pull it out and lay down a better time!
Some people think you're a hacker, James. They think you've figured out a way to cheat, and that's why you win every round of the Tournament. How do you respond to that?
There's really no way to prove it unless I get the winning run on video, which
I've tried
and people still don't believe me. I have many witnesses that see me play on a normal iPhone and think it's amazing. But I guess being #1 in any sport has its downfalls, especially in a game where not everyone can see it in person. But for months I've just tried to push the negative comments to the side and try to keep on winning!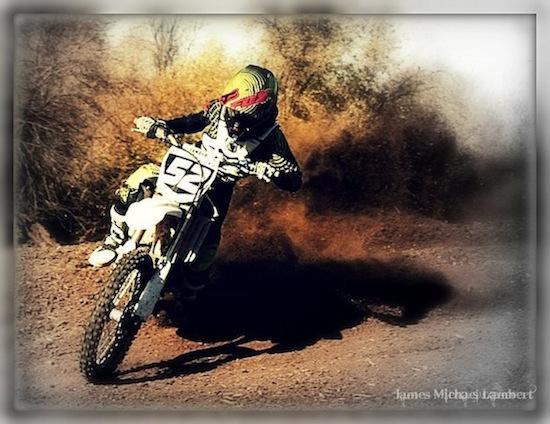 Do you get mad while you're playing?
There are some times I get very frustrated. If it takes me a while to get a good score, it'll ruin my mood for the rest of the day [laughs]. I haven't broken any phones yet, but I'm pretty sure I've skipped a class at college to play!
I feel like I play best while I'm on the toilet. You?
[
Laughs
] For sure, on my toilet breaks at work.
Do you play any games on the Xbox360 or PS3?
Here and there, yeah. MX vs. ATV Unleashed has to be one of the best classics. My favorite is the Nintendo 64. That's when it gets real.
What are some things you would change about Mad Skills MX?
It's hard to think of anything, 'cause it seems so good already! I was thinking it'd be fun to do a money tournament to where you had to pay a fee to play and top 50 or top 100 gets a little cash prize. That may not be possible though.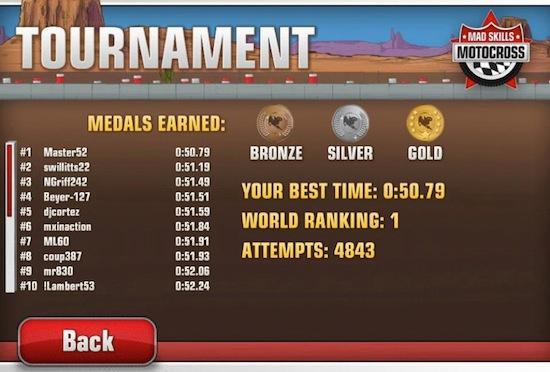 Yeah, you would think that! Are you excited for Mad Skills BMX?
Yes! I'm wondering if I'll be any good at that game too. Can't wait to try it out.
Why did you pick the name Master52?
I have no idea! I've wanted to change it a couple times, but people say it's too legendary to change. So I've just stuck with it.
Is there any advice you would like to give all the Mad Skills MX fans reading this?
More attempts. Skill only comes with practice and experience.