As you can see, the property started out as your typical flat piece of Florida land....but that was all about to change.
Photos: Dream Traxx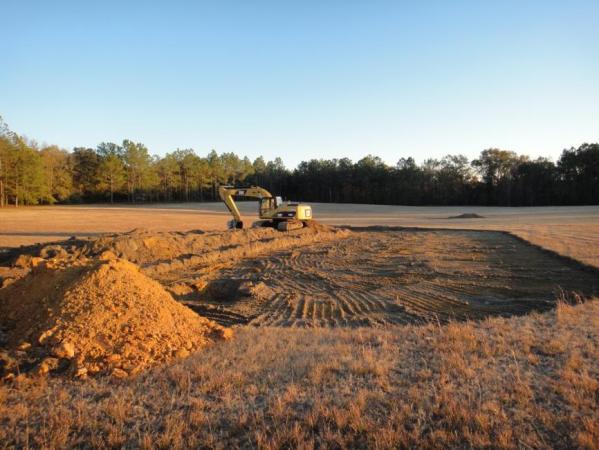 Let the excavation begin.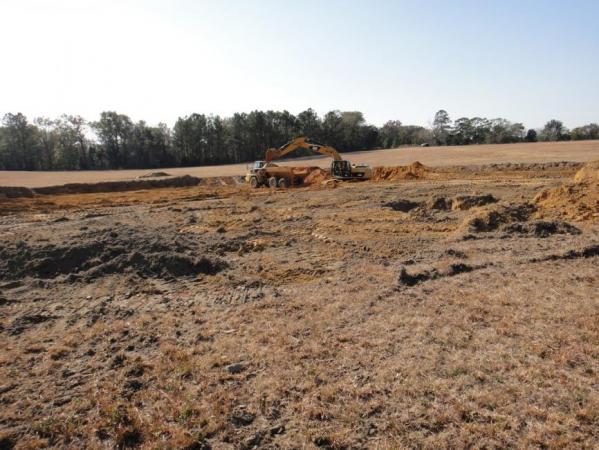 The Dream Traxx crew spent over 200 man hours excavating the property and generating dirt for the new track.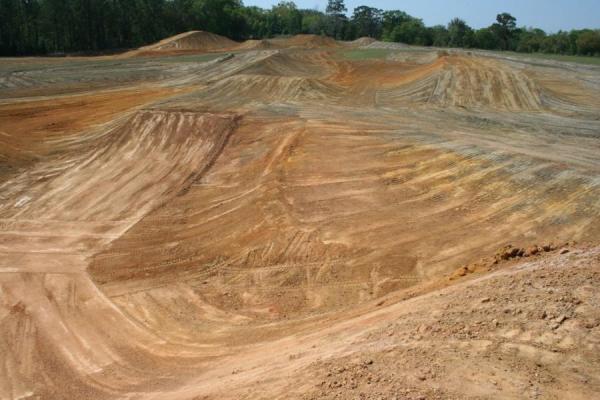 And when they were all done, it was hard to believe that this was once a flat piece of land.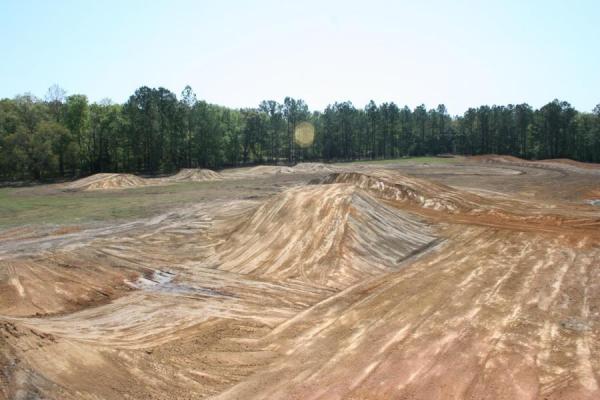 With jumps that would rival any pro motocross track in the series, and elevation that looked like it belonged up north, the Dream Traxx crew basically pulled this track out of the ground.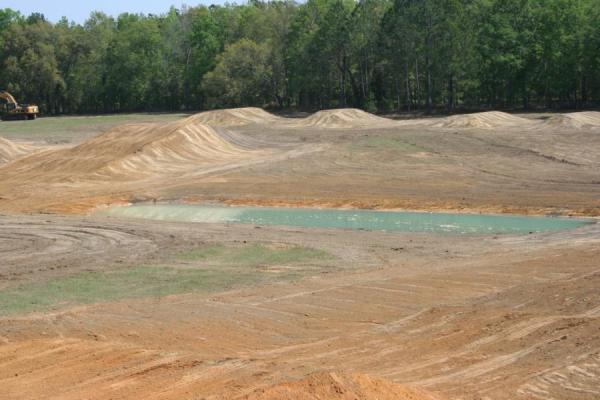 In addition, they excavated a pond to collect rainwater runoff and to help aid with watering of the track.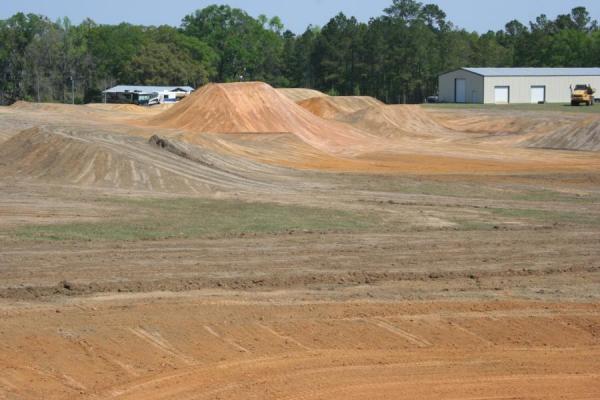 When Justin first arrived home to see the finished product his smile was from ear to ear. He was already making up names for the enormous jumps scattered across the track, like Mt. Barcia and the Dirty Drop.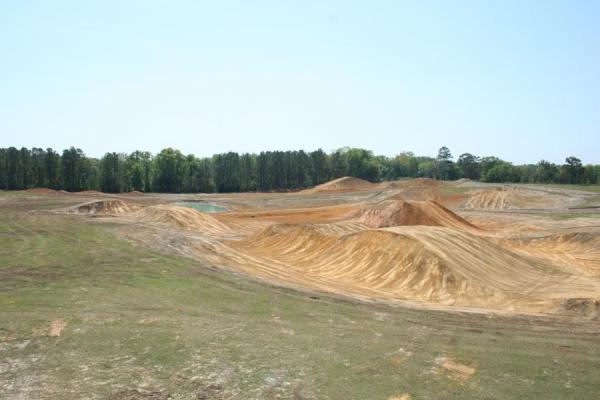 It is hard to imagine that all of this dirt was generated without leaving a giant hole. It looks like it just belongs.