It's not too common that you'll find an amateur rider on the cover of a major magazine, but that doesn't mean it never happens. For this week's installment of The List, we dug out ten notable instances where an amateur rider (or riders) graced the cover of a major publication.
American Motorcyclist – November 1989
American Motorcyclist is the official magazine of the AMA, and they always feature a big story on the annual Loretta Lynn's Amateur National Motocross Championships. This particular year covered the 1989 season and had Team Green Kawasaki's Ryan Hughes on the cover. The photo was even shot by our own Davey Coombs. We checked the record books, though, and Ryno didn't even win a championship that season. However, in 1990 he took two A-class titles at the Ranch before turning pro full-time.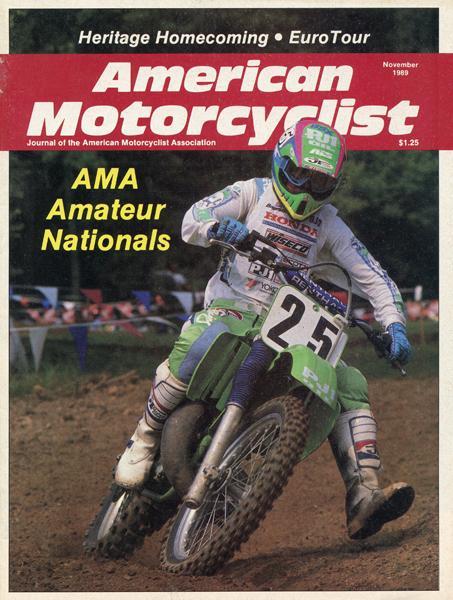 Ryan Hughes 1989.
Motocross Action -  February 1995
The February 1995 issue of Motocross Action featured four different riders on the cover, one of which was airing out a KTM 50 with an AXO jersey and Fox pants, illustrating a story about Pee Wee racing. That rider? Tyler Keefe, who is currently the team manager of the Lucas Oil/Troy Lee Designs Honda team. Keefe had a few good years on the professional circuit as a privateer before decided to following his father's footsteps and take on team management.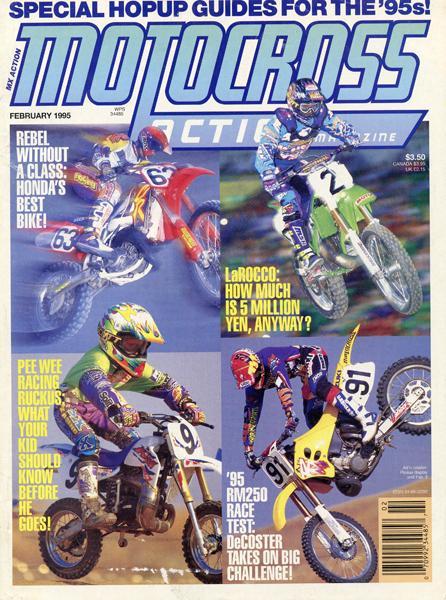 Tyler Keefe 1995.
Racer X Illustrated -  Fall 1997
In the fall of 1997, back in the days when Racer X was still a newspaper, a Honda-supported minicycle racer got the cover of the 100% PURE racing issue, which featured extensive coverage of Loretta Lynn's. Can you guess who #30 is? That's a young Chris Gosselaar, who finished runner-up to Justin Buckelew in the 85cc (14-15) class.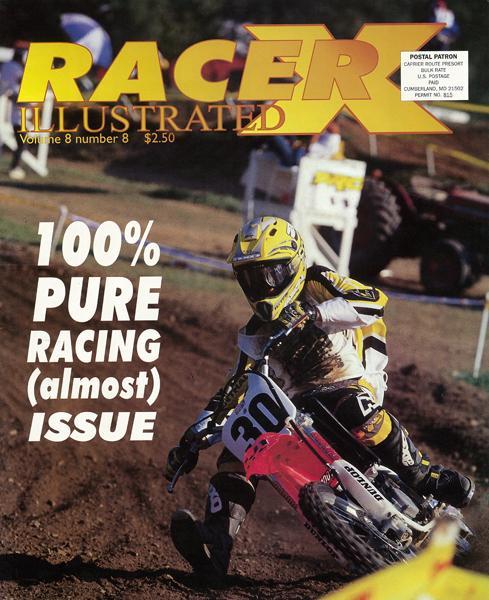 Chris Gosselaar 1997.
Moto Playground - 2001
Back in 2001 this particular rider was decimating the amateur ranks in his last full season before turning pro. Number 30 was his assigned number for Loretta Lynn's where he took two championships in the Schoolboy (12-15) Modified and 125 A classes aboard his Team Green KX125. If you didn't already guess, that rider is James Stewart.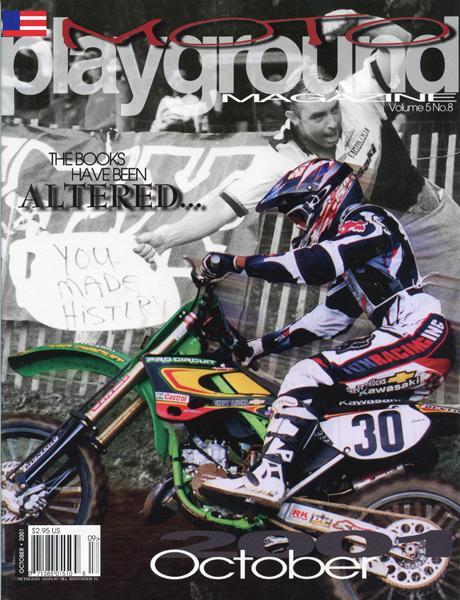 James Stewart 2001.
Racer X Illustrated – March 2003
The first amateur to be on the Racer X cover after it transitioned from a newspaper to a magazine was longtime Suzuki ace Davi Millsaps, who was touted as the next big thing. This image came from the 2002 Winter Olympics in Florida.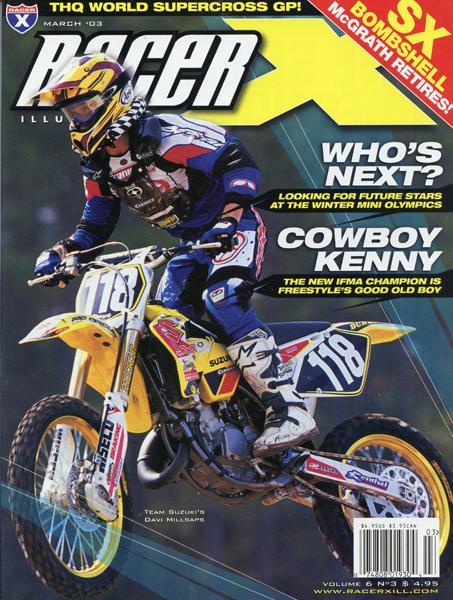 Davi Millsaps 2003.
Racer X Illustrated – November 2003/Moto East Mag
Later that same year Racer X featured another amateur on the cover—actually, two amateurs—brothers Mike and Jeff Alessi. It was a good time to be the Alessi brothers, as they were dominating amateur races from coast to coast and this image was one of their first days riding big bikes. They were also heavily supported by Honda and both appeared to be on the fast track to winning championships on the pro level. Mike also nabbed the cover of Moto East Mag that year, too.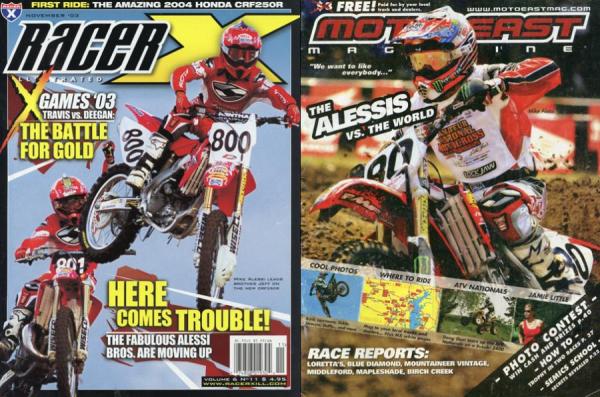 Mike and Jeff Alessi 2003.
Moto Sports – 2004
In 2004 there was a young amateur starting to turn some heads in the NESC. Number three on a YZ80 was Massachusetts' Jimmy Decotis, who currently rides for the New England-based GEICO Powersports Honda team.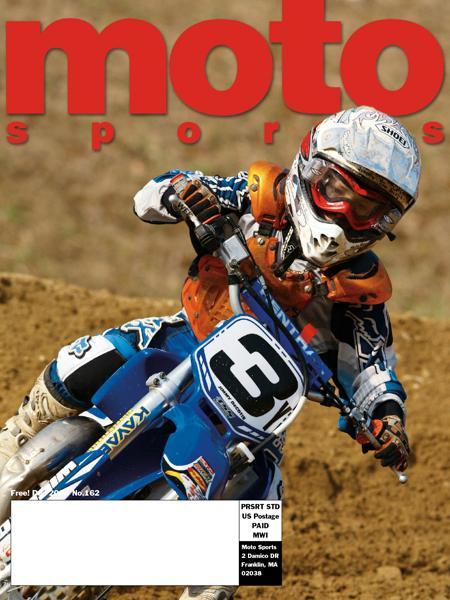 Jimmy D 2004.
Moto Playground – 2005
The hotshoe in the minicycle ranks in 2005 was Colorado's Eli Tomac, who was a Suzuki-support rider for several years before switching to Factory Connection Hondas.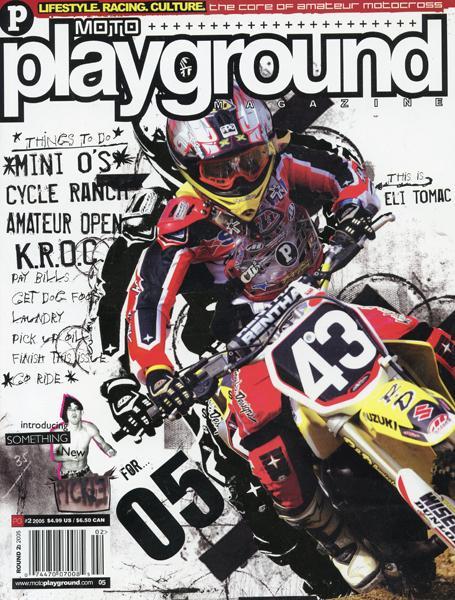 Eli Tomac 2005.
Amateur MX – 2006
It was his last full season as an amateur, and he recently made the switch from Kawasakis to Hondas as he was offered a ride with the Factory Connection team. For being named the 2006 Amateur MX Rider of the Year, Trey Canard was awarded the cover.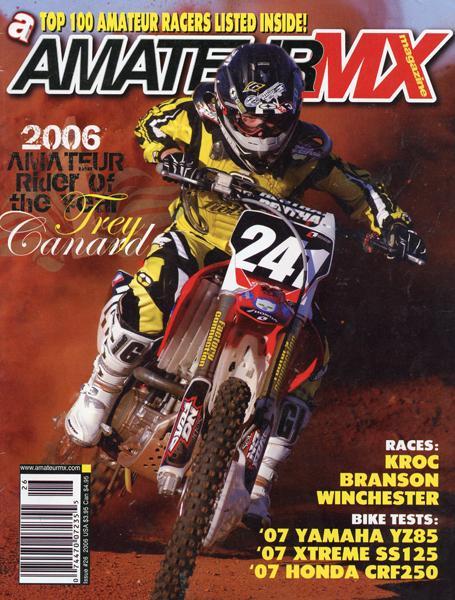 Trey Canard 2006.