So much anticipation for all of these brands, but by the end of the night, the Kawasaki boys had painted the town green.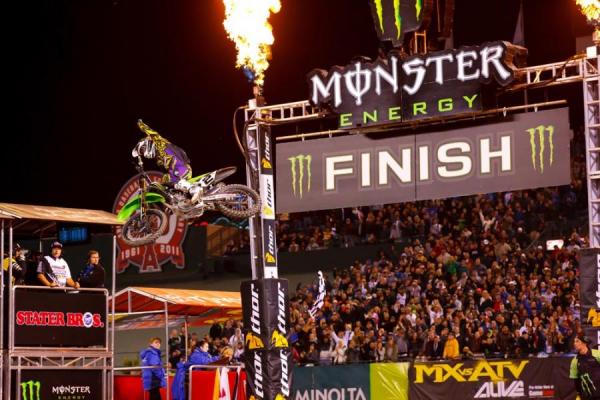 Tedesco and Villopoto teamed up to lead every Anaheim lap in the Supercross main.
Cudby photo
Kawasaki led every lap of the Supercross Class main, with Ivan Tedesco grabbing the holeshot on his privateer Dodge Motorsports Hart and Huntington KX, and Ryan Villopoto making a move for the number one spot on lap two—and never looking back.

The Lites show was even more impressive, with the Monster Energy Pro Circuit Kawasaki outfit grabbing both heat race wins and sweeping the main event podium with Josh Hansen, Broc Tickle and Tyla Rattray. The team led every lap of the Lites main.
At least Yamaha did have one thing to brag about: they grabbed both Supercross heat wins with Justin Brayton and Stewart. Otherwise, it was all green.

It's just one race, but it sure was a good one for the Kawboys!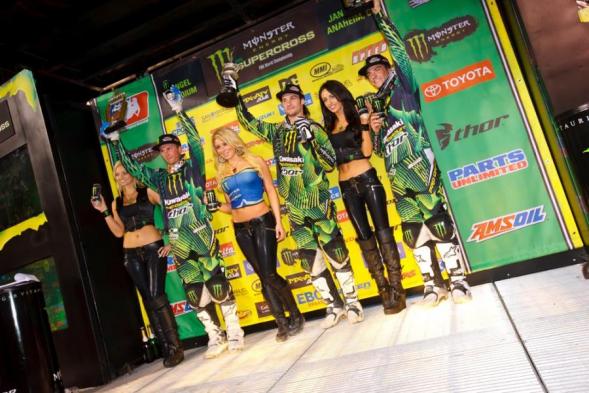 The Monster Pro Circuit Kawasaki team was the definition of domination in Anaheim.
Cudby photo