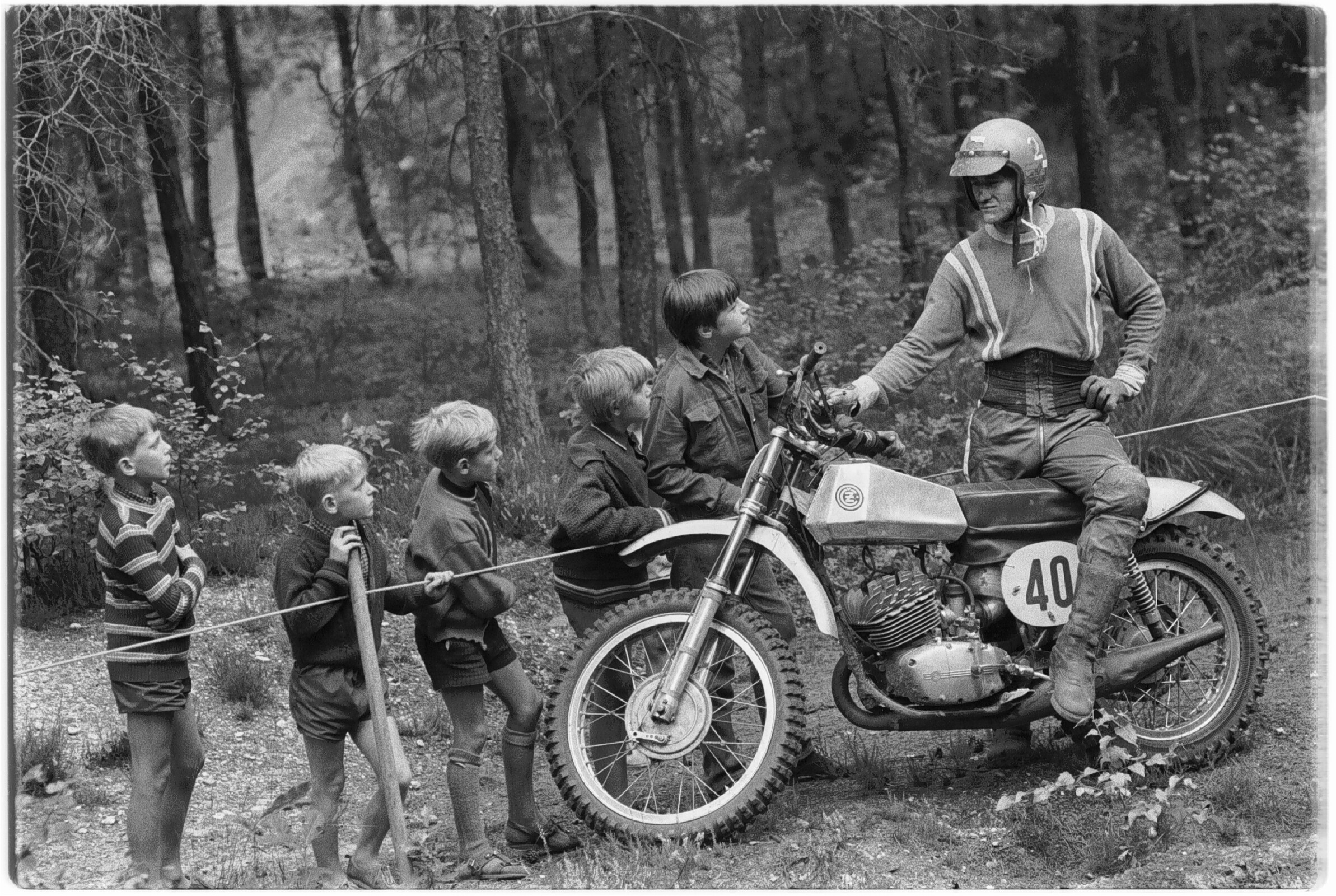 THE CZECH
---
The late Terry Pratt captured this image of Jaroslav Falta during practice at the 1972 Trophee des Nations in Genk, Belgium, where his Czechoslovakian team would finish second to the Roger De Coster-led Belgians. At the time, Falta was a barely-known entity on the FIM World Championship circuit. But over the years, the friendly, charismatic, and fast CZ rider would become the darling of the Grand Prix paddock, in part because of his constant battles with the Gennady Moiseev-led Russians. It all boiled over at the '74 finale in Switzerland, where Falta survived several take-out moves by Moiseev and his teammates to claim the world title, only to later be disqualified, following a dubious protest, for jumping the starting gate. You will find much more on Falta and the CZ brand in Sir Jack Burnicle's feature "When Everything was Simpler".
Photo By: terry pratt
We are deeply rooted in Moto—We've been here all our lives. Back in 1998 when we turned an underground newspaper into a shiny color magazine, it immediately changed the game with its unprecedented depth of coverage, sense of humor, and access to the sport's biggest names. Today, our readers know they can go to Racer X Online for all the news, race results, and event coverage they need, and then enjoy even more detail and perspective in the pages of Racer X Illustrated. The mag offers a chance to learn something new on every page and stay connected with the people and personalities that shape our sport—the competitors out on the racetrack, as well as the ones behind the scenes—through our exclusive deep-dive stories and columns.
Our trademark has always been insider knowledge from the experts who are at the races and around the sport. We have long prided ourselves on our unparalleled race reporting and detailed storytelling. We go deep with the riders and teams to provide comprehensive coverage you won't find anywhere else—all with first-class photography and design. It's a full education in motocross past, present, and future.
Davey Coombs
Editor-in-chief & Founder
Racer X Illustrated
Subscribe

Now
to continue reading Gate Pics
and other premium content from the pages of Racer X magazine