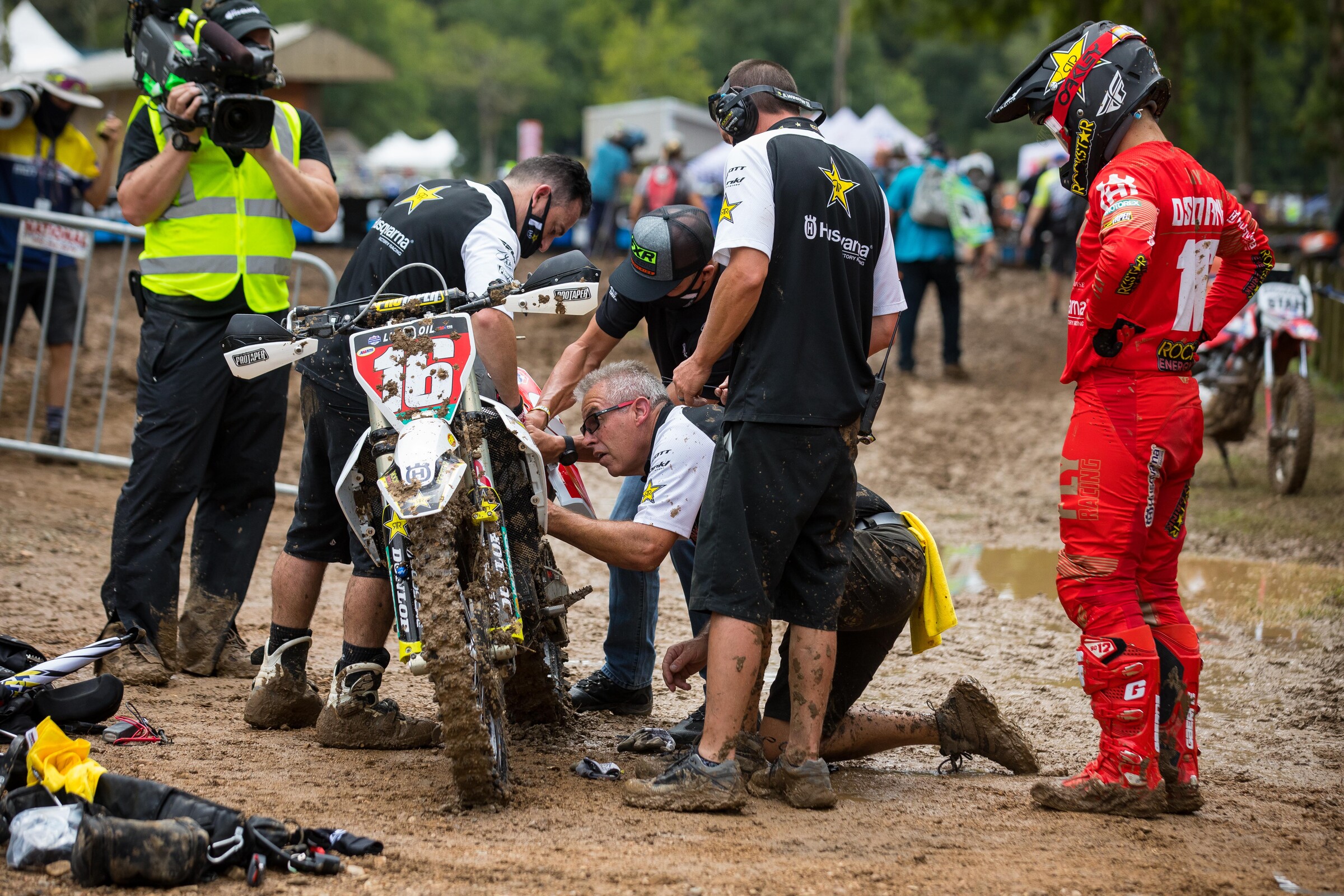 UNDEr PRESSURE
---
Zach Osborne watches on as his mechanic, Dave Feeney, and several other Rockstar Husqvarna technicians work frantically to get his bike to fire before the Loretta Lynn's 2 practice session. Osborne nearly missed his chance to run the points leader's red plates for the first time as a 450 rider, as the team could not detect the problem. They finally realized it was a fuel-pump issue, which meant replacing the gas tank. Feeney and friends got it running just in time for Osborne to go out in the B group instead and complete his mandatory timed lap. Five hours later, Zach rode into the winner's circle again for a sweep of both Loretta Lynn's Pro Motocross events.
Photo By: Align media
Subscribe

Now
to continue reading Gate Pics
and other premium content from the pages of Racer X magazine
I'm an insider, but I still follow the guys at Racer X. For a fan, it's the place to get your news."

Chad Reed


4 time Motocross & Supercross Champion
Only Racer X tells the full story:
what happened and why it happened.