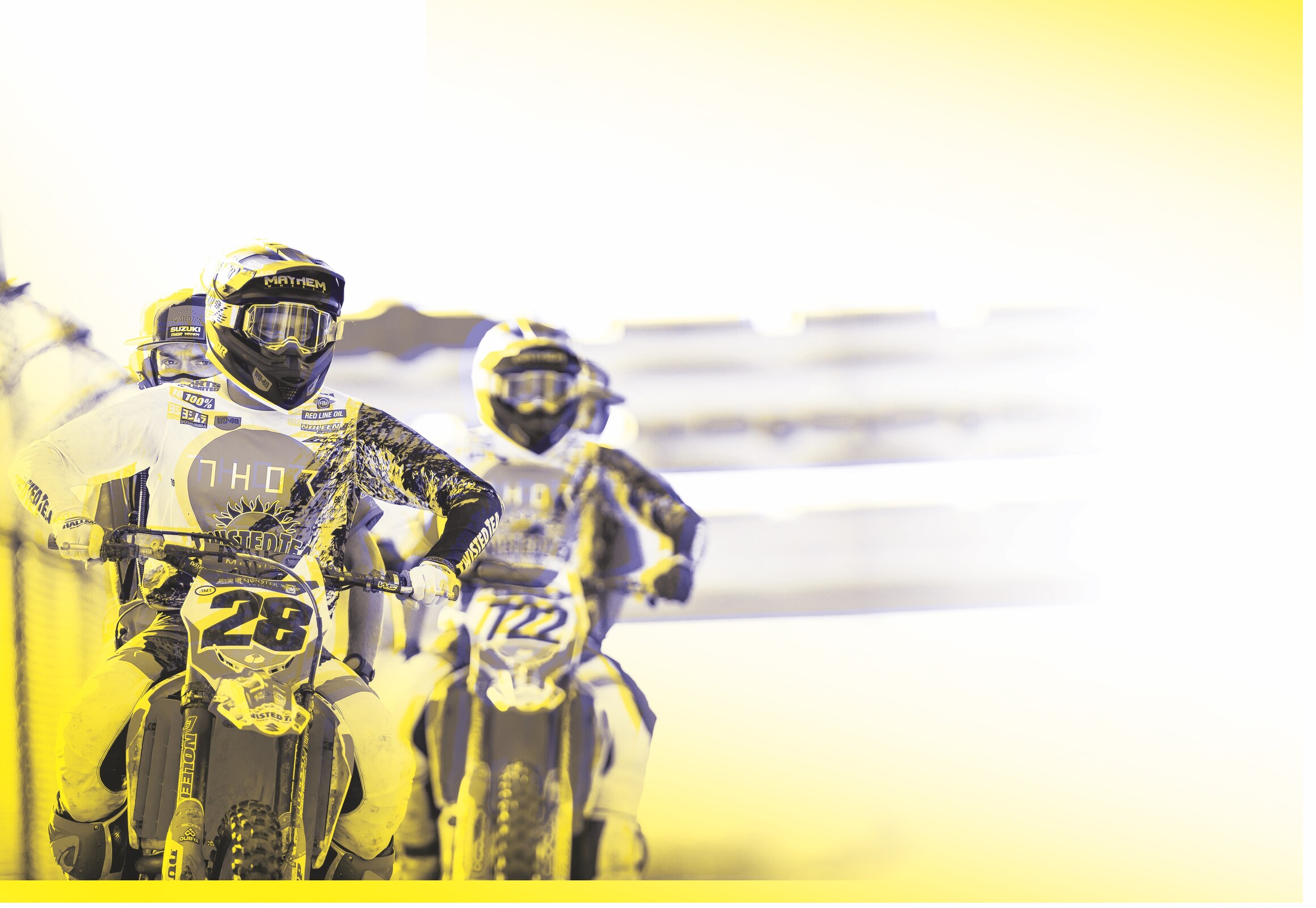 The Suzuki factory team was one of the premier units in supercross and pro motocross for decades, but times are now lean for the historic brand
WORDS: STEVE MATTHES
PHOTOS: ALIGN MEDIA

Throughout the history of professional motocross, Suzuki has had some of the best bikes and riders in the world. Beginning in 1970, when they first lured Joel Robert and Roger De Coster away from the CZ brand, Suzuki was the first Japanese factory to embrace the sport. Robert and De Coster won multiple 250cc and 500cc FIM World Championships. The yellow brand also had a record run in the 125cc World Championships, winning the first ten titles there between 1974 and '84. In America they dominated the early eighties, with Kent Howerton and Mark Barnett on super lightweight bikes equipped with Suzuki's groundbreaking Full Floater suspension system. After falling off a bit in the nineties, Suzuki brought De Coster back as U.S. team manager; following some early missteps, he was able to sign Ricky Carmichael for 2005, and the wins and titles began piling up again. Then came an out-of-nowhere kid named Ryan Dungey, and Suzuki continued to punch above its own weight, despite the fact that their 250 and 450 production bikes weren't as radically advanced as those being produced by some of the other brands.
Subscribe

Now
to continue reading Twilight of the Rising Sun
and other premium content from the pages of Racer X magazine
I'm an insider, but I still follow the guys at Racer X. For a fan, it's the place to get your news."

Chad Reed


4 time Motocross & Supercross Champion
Only Racer X tells the full story:
what happened and why it happened.