Racerhead
Fun Bikes:

Light Bee Sur-Ron X (Reed Boggs Custom)
Reed Boggs is known for his crazy, insane Red Bull Rampage technical mountain-bike skills, but that doesn't mean he doesn't like to twist a throttle from time to time. We recently got a chance to take a cruise on his Light Bee Sur-Ron X with some updates he made himself. The standard Electric Light Bee Sur-Ron X packs a ton of fun for all-terrain riding. With 60V and more than 6kW of peak power from a removable Panasonic lithium-ion battery pack, forged lightweight alloy frame with hi-spec components, a four-piston hydraulic disc brake setup, LCD dash with USB charger port, a powerful yet nimble chassis, and a climbing ability of over 45 degrees, it offers hours of near-silent fun with a range of 20 to 60 miles per charge (depending on Eco or Sport Mode). Top speed is around 45 mph, and it usually charges in about three hours from fully dead with a powerful 10A charge. I think one of the coolest factors about the Sur-Ron Light Bee is just how turn-key it is for the average person. I have a friend who is really into pedal bikes and loves cars but isn't huge into motorcycles or dirt bikes. The Sur-Ron is going to fill that gap. It's going to bring many people into motorcycling that are just not necessarily "farm" enough for a gas dirt bike.
Subscribe

Now
to continue reading Racerhead - Fun Bikes: Light Bee Sur-Ron X
and other premium content from the pages of Racer X magazine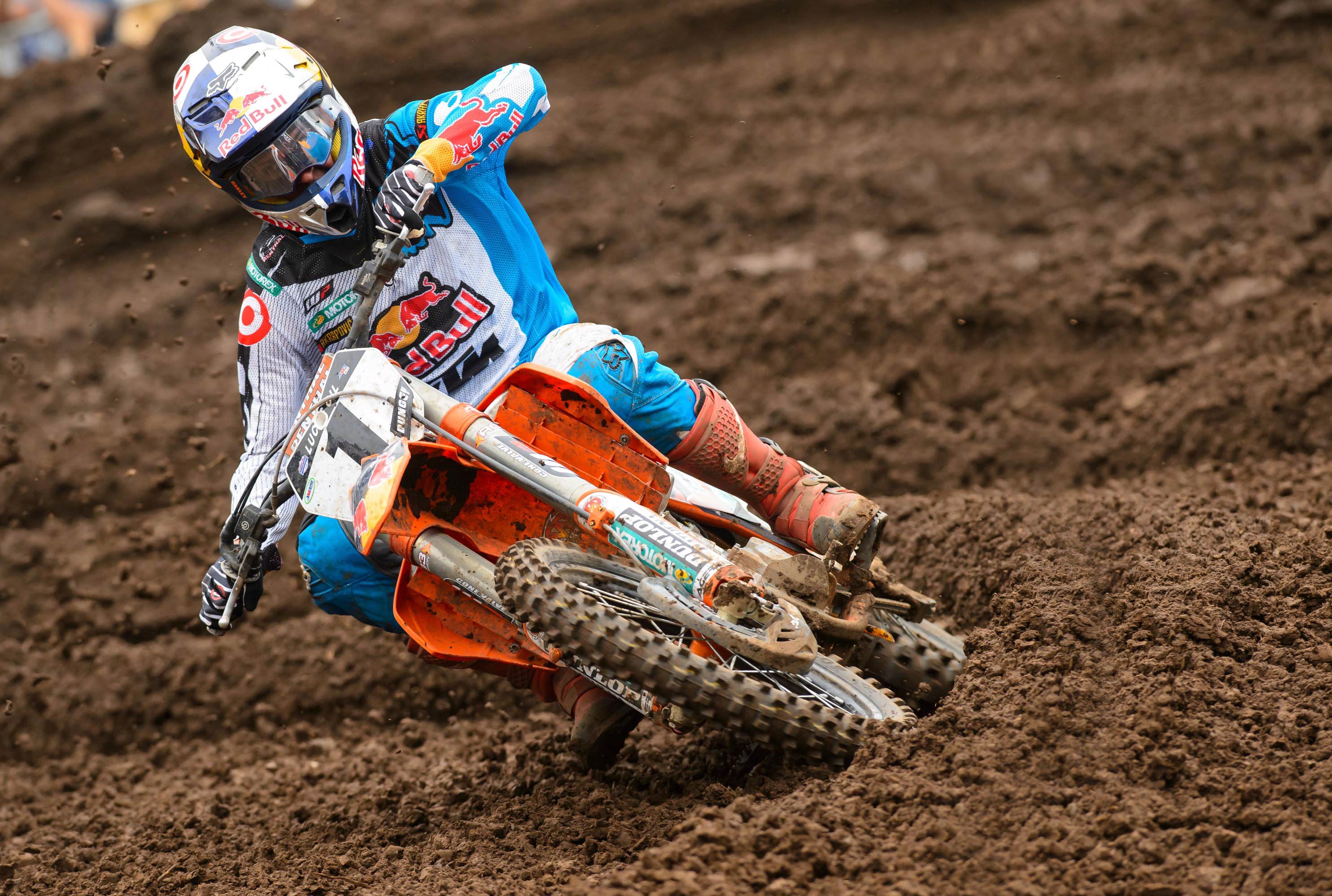 I live this sport every day but I still find time to check out Racer X."

Ryan Dungey


9 time Motocrosss & Supercross Champion
Only Racer X tells the full story:
what happened and why it happened.