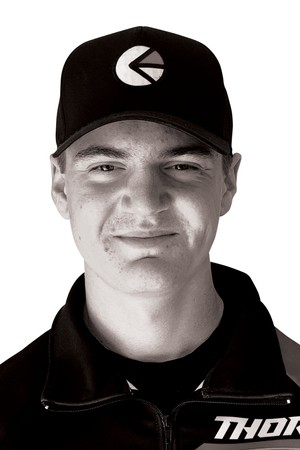 BY Matthew Leblanc, AGE 16
This essay was selected for publication from an essay contest for students enrolled in On Track School (ontrackschool.com).
H
ave you ever wanted something so passionately that you gave everything you had to achieve that goal? If you want a professional motocross career, it is essential to understand the demands of this sport. These demands have forced many riders to trade the traditional way of life for a full-time motocross lifestyle. It requires extensive physical training and a strong and attentive mind. Physical training includes instruction on and off the bike, such as gym training and other forms of physical workouts, mental training, and motocross and supercross track time. These athletes have to make the healthiest choices to keep their bodies in peak condition for racing, too, including the food they eat. For years, motocross athletes have been putting in countless hours of work each week in order to perform on the weekends. Determination and dedication are a must in this sport.
Subscribe

Now
to continue reading On Track
and other premium content from the pages of Racer X magazine
---
Racer X is a full education in motocross
Past, Present & Future.
Get access to the entire catalog of Racer X digital editions with your subscription.
---