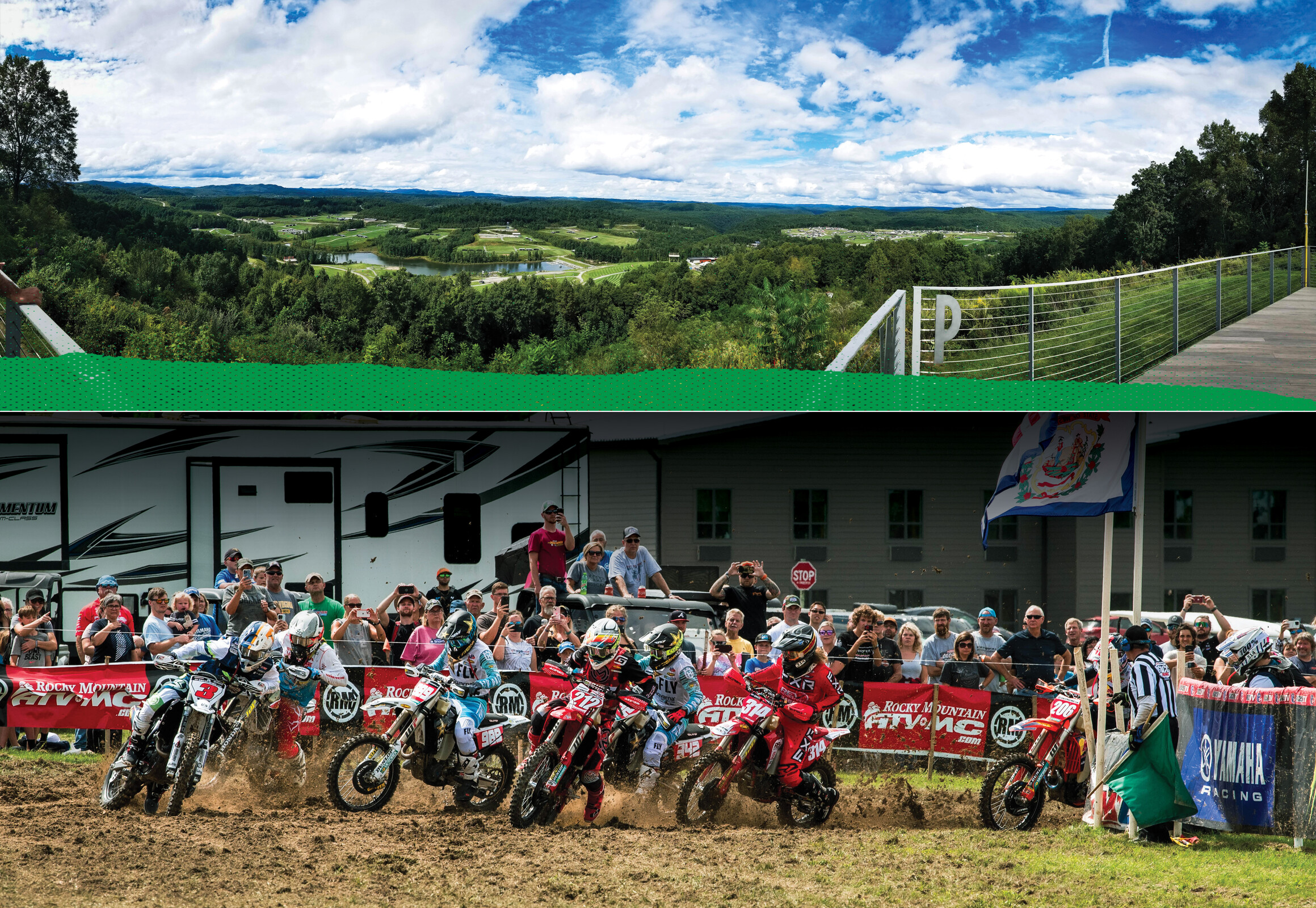 West Virginia's beautiful Summit Bechtel Reserve provides Mountaineer GNCC participants with some of the most glamorous camping amenities you could ever dream of—as well as one of the nastiest, roughest, most challenging tracks of all
WORDS: MITCH KENDRA // PHOTOS: KEN HILL & MITCH KENDRA
The Summit Bechtel Reserve in central West Virginia hosts one of the most unique events in the world. Each year, thousands of Boy Scouts of America members gather here for their National Scout Jamboree, ten days of outdoor adventures, skill training, and challenges. As far as campgrounds go, this place has it all: bathhouses, running water, electricity, Wi-Fi, zip lines, shooting ranges, treehouses—even a skateboard park the size of a football field. A multimillion-dollar facility, the Summit Bechtel Reserve is one of just four of such places in the world managed by the National Council of the Scouts of America. And toward the middle of the massive 10,600-acre property lies a plot of land labeled the Paul R. Christen National High Adventure Base. On this weekend in September, it's not Boy Scouts in tents who fill this incredible place, but rather off-road racers on motorcycles, ATVs, and electric mountain bikes. We're not here for a Jamboree, this is the Mountaineer GNCC!
Subscribe

Now
to continue reading Mountaineer Glamping
and other premium content from the pages of Racer X magazine
I'm an insider, but I still follow the guys at Racer X. For a fan, it's the place to get your news."

Chad Reed


4 time Motocross & Supercross Champion
Only Racer X tells the full story:
what happened and why it happened.