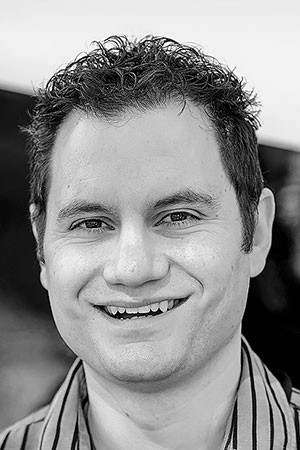 Three months after I started riding dirt bikes, I decided it was time to start jumping jumps. That led to whiskey throttle on the finish-line landing at West Virginia's Pyramid Valley Raceway, a broken scaphoid, and three months in a cast. Two years later, I was much more skilled in my mind, so it was time to start jumping again. I motored uphill toward High Point's old Bradshaw Boulevard, forgetting that you have to actually memorize which jumps are tables and which are doubles. The first was a double, not a table, and I cased it badly and broke both ankles. It was at that point that I decided maybe jumping wasn't for me. I'd focus on the woods, doing laps on GNCC tracks while I was there working for the series. Eventually I tried racing those races, with about the same horrible results as my early motocross attempts, sans broken bones. I'm almost 20 years into this experiment now, and all of that time dealing with mud, ruts, rocks, and hills has no doubt made me a better rider than I was when I started, back when practicing meant the three muddy practice laps before my motos at High Point and Steel City. Should a complete beginner try clearing those uphill doubles at Steel City? Looking back, no, but I only started riding in my 20s, and I had a lot of time to make up, and fast. Also, we had nowhere to practice. You've probably heard of the California practice-track heroes who never race? I found the exact opposite in Pennsylvania. They race, not practice, so if you want to ride, you have to race. And if you want to race, you have to jump.
We are deeply rooted in Moto—We've been here all our lives. Back in 1998 when we turned an underground newspaper into a shiny color magazine, it immediately changed the game with its unprecedented depth of coverage, sense of humor, and access to the sport's biggest names. Today, our readers know they can go to Racer X Online for all the news, race results, and event coverage they need, and then enjoy even more detail and perspective in the pages of Racer X Illustrated. The mag offers a chance to learn something new on every page and stay connected with the people and personalities that shape our sport—the competitors out on the racetrack, as well as the ones behind the scenes—through our exclusive deep-dive stories and columns.
Our trademark has always been insider knowledge from the experts who are at the races and around the sport. We have long prided ourselves on our unparalleled race reporting and detailed storytelling. We go deep with the riders and teams to provide comprehensive coverage you won't find anywhere else—all with first-class photography and design. It's a full education in motocross past, present, and future.
Davey Coombs
Editor-in-chief & Founder
Racer X Illustrated
Subscribe

Now
to continue reading Voicebox
and other premium content from the pages of Racer X magazine