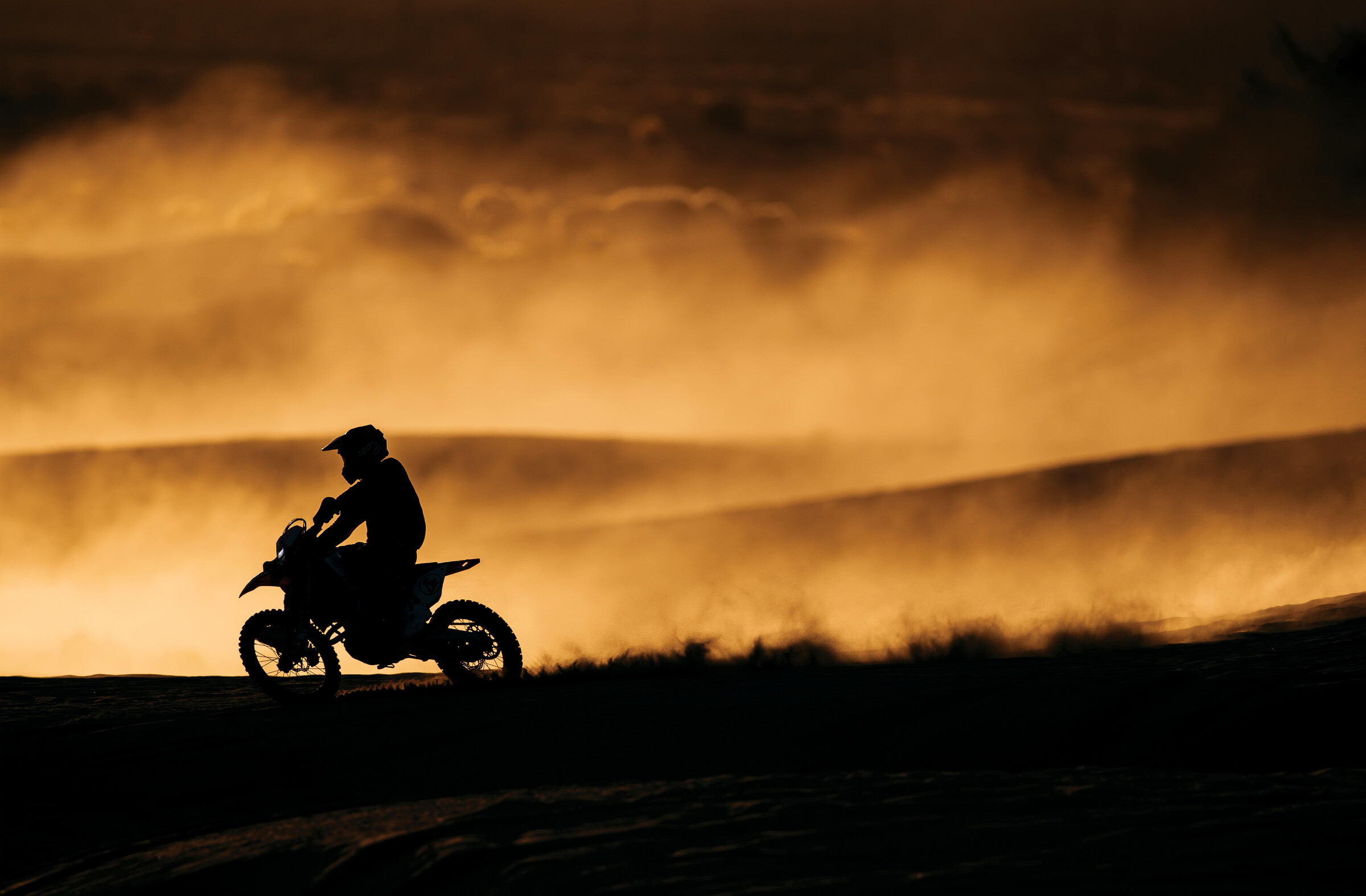 Behind the scenes of The Desert Said Dance, a deep-dive documentary about what it takes to compete in—and survive—the infamous Baja 1000
WORDS: FORREST MINCHINTON
PHOTOS: @harrisonamark @mattcherub @tbhphoto @jamilio_estevez
It all started about three years ago. We were about ten days into a two-week, 2,500-mile adventure motorcycle journey across South Africa's deserts and up its beautiful coastline. We were camped out at a safari game park on this particular night, drinking beers by the campfire and telling stories of days gone by—occasionally interrupted by the roars of lions in the distance. We spent the night laughing and reminiscing about the sights and sounds of the trip thus far, including all of those close calls and "oh shit!" moments. Harrison Mark and I had known a few of the guys, but only over the phone or email. They were acquaintances, really, but on this night, we were all brothers. A bond had been created and a connection formed over ten days on motorcycles, which can be like living a lifetime of experiences together. We talked about our dreams—mine of racing the SCORE Baja 1000, Harry's of creating a film to capture it all.
Subscribe

Now
to continue reading Desert Days
and other premium content from the pages of Racer X magazine
I'm an insider, but I still follow the guys at Racer X. For a fan, it's the place to get your news."

Chad Reed


4 time Motocross & Supercross Champion
Only Racer X tells the full story:
what happened and why it happened.