THOR MX Launches Spring 2018 Collection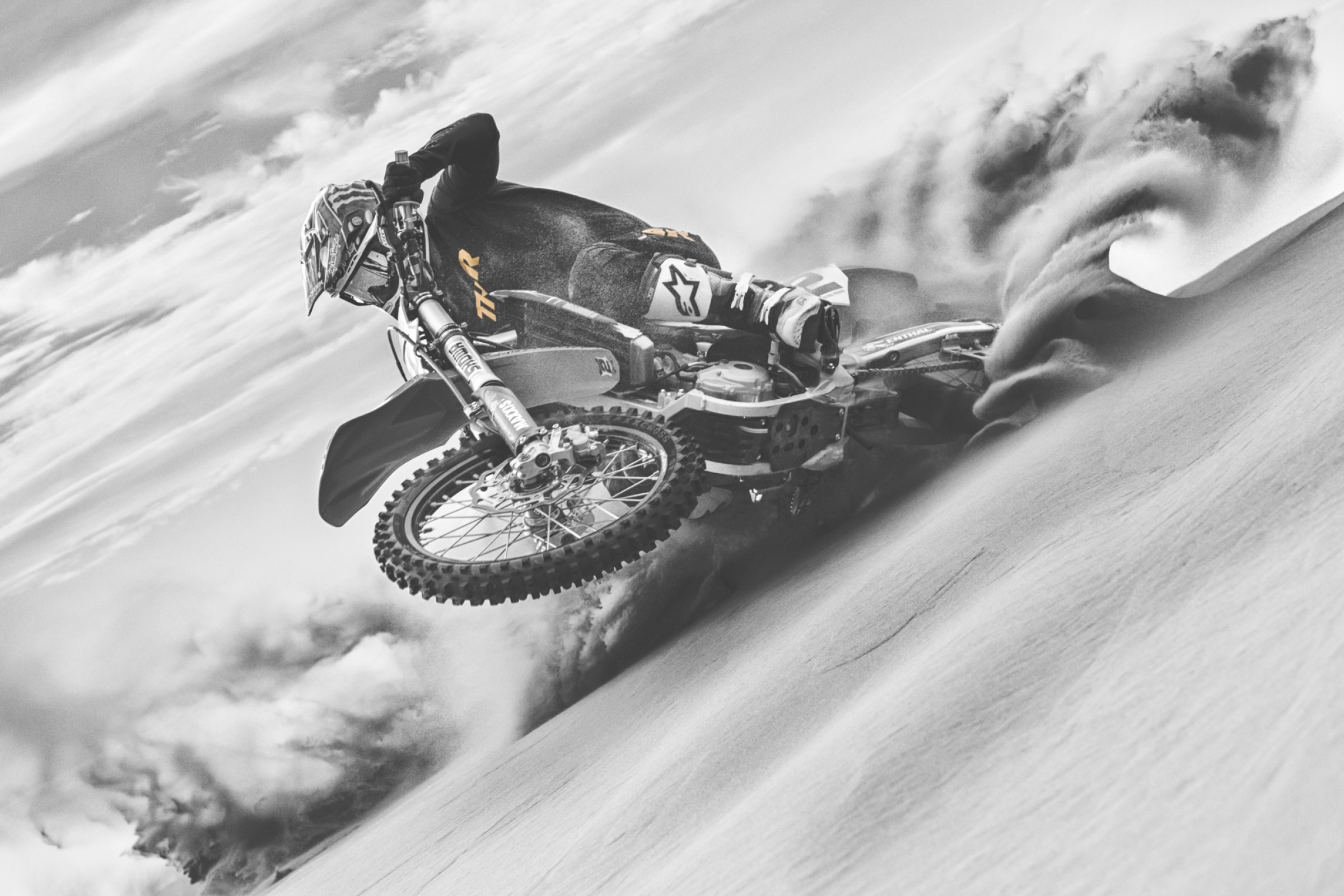 Poway, CA — THOR MX proudly celebrates fifty years of authentic race apparel with the Spring 2018 Collection. Founded by four-time World Motocross Champion Torsten Hallman in 1968, the brand is still influenced and inspired by his accomplishments to this day.
To commemorate fifty years of racing heritage, the Spring 2018 Collection incorporates products that pay homage to the early days of the brand, as well as others that celebrate the fifty-year milestone. With additions to the Prime Fit, Fuse, and Pulse racewear lines, along with a new graphic in the Sector Helmet, and the all-new Guardian MX protector the Spring 2018 collection features a wide variety of products for all riders.
PRIME FIT
The Prime Fit racewear is the lightest, most athletic line, featuring four way stretch construction and compression sleeves. With two new graphic options for this season, Prime Fit has a completely revamped aesthetic. The Most notable addition is the LE 50th Anniversary Black and Gold kit, which celebrates fifty years of racing heritage. The NEBULA graphic combines geometric shapes with astrophotography to push the boundaries of modern racewear design.
FUSE
With ultra durable construction and precision fit, Fuse represents the premium racewear offering from THOR. As the newest addition to the Fuse line, the HIGH TIDE graphic provides a clean, athletic inspired look in two bold color ways.
PULSE
Delivering functional performance at an incredible value, the Pulse line is a staple of the THOR racewear lineup. With two new graphics in the HYPE and KIT'N, the new Pulse kits ensure that you won't go unnoticed. Influenced by modern streetwear, the HYPE kit brings a fresh new look to the Pulse line with multiple color options and includes a matching Sector helmet graphic. The KIT'N is exactly what the name implies, a kit literally covered in kittens.
HALLMAN
As a throwback to the roots of the brand, the Hallman line of jerseys, gloves and casuals pulls inspiration from the early days of motocross. The HOPETOWN and RINGER jerseys both utilize classic design with a modern a touch. From café bikes to vintage motocrossers, the Hallman line is meant for everything two wheels.
GUARDIAN MX
Based off of the popular GUARDIAN protector, the GUARDIAN MX is a lighter, more minimalist option designed for motocross. With soft shoulder straps, a fitted chest plate and a CE level two back protector the GUARDIAN MX offers premium coverage at an attractive price point.
For more details on the entire collection, head to THORMX.com or visit your local Parts Unlimited dealer. See what's new at www.thormx.com or call 858-748-0040.
The First, The Forever…Torsten Hallman Original Racewear.