We had Nick Wey on the Pulpmx Show this past Monday night and since he rode for, and won for, the Pro Circuit team, and since the team just celebrated its 250th victory (now pushed to 252 thanks to Justin Hill's extended win streak) we thought that asking Wey to give us some small thoughts on each of the riders that have won for Payton and crew was appropriate.
Here are his answers. Enjoy!
Blake Baggett- "He's got mad endurance outdoors."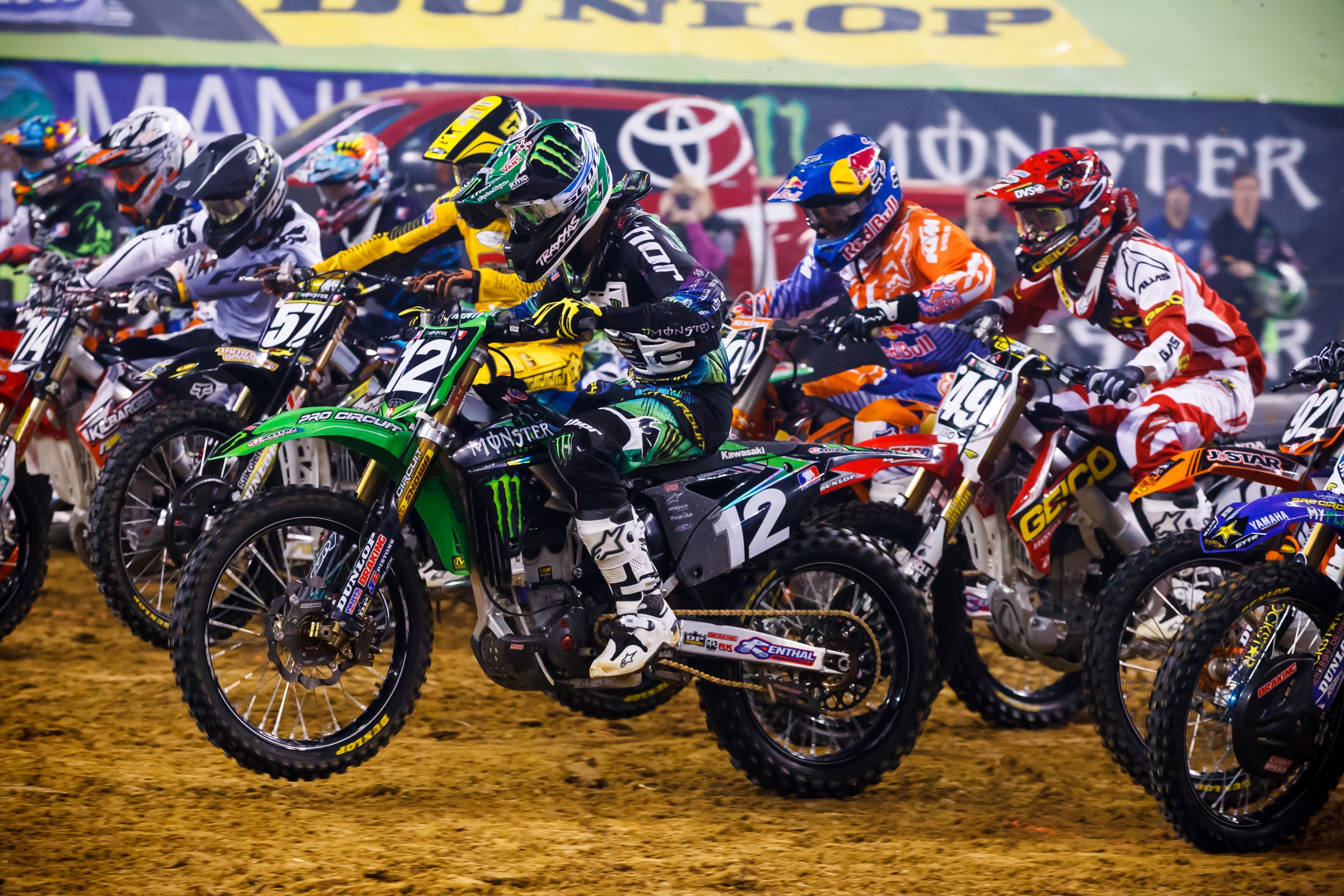 Shae Bentley- "His levers and bars to the gas cap."
Tyler Bowers- "He's pretty determined."
Mike Brown- "In it for the long haul. That year he won the championship in outdoors, he was refusing to lose. He may or may not have taken my leg off like six times in his career."
Jeremy Buehl- "I remember watching him. He's an Ohio guy, which is rad. I'm down with the Midwesterners."
Ricky Carmichael- "I think he was a lock on a lot of these race wins. Stoked I got an overall over him the one day."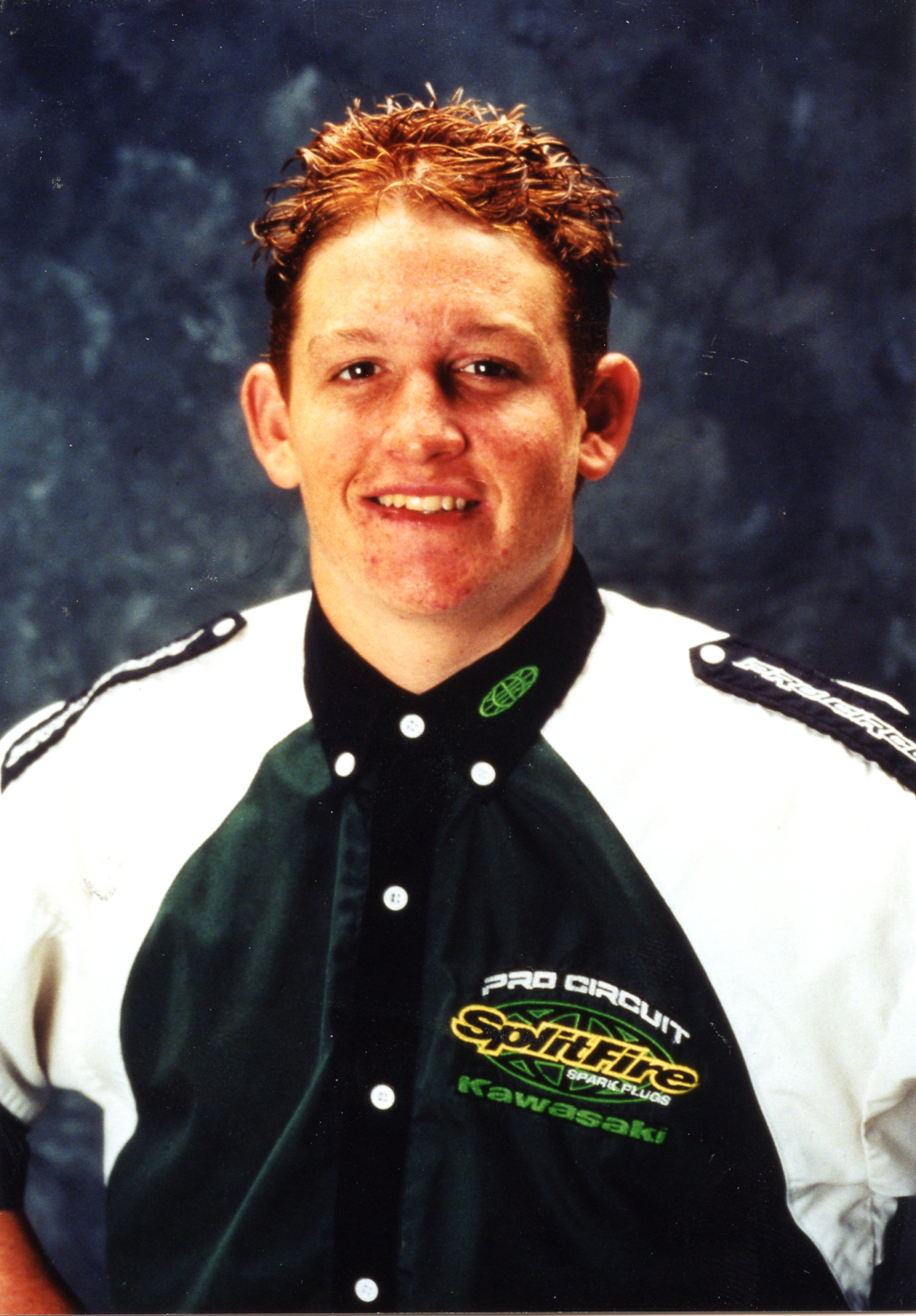 Adam Cianciarulo- "Awesome talent. Lots of potential."
Marty Davalos- "Bummer that he let that one slip away that year."
James Dobb- "I always remember him at RedBud looking like he was about to not make it, he was so tired."
Darryn Durham- "Won New Orleans, jumped the whoops."
Austin Forkner- "Kid's got some skills. He's got a bright future."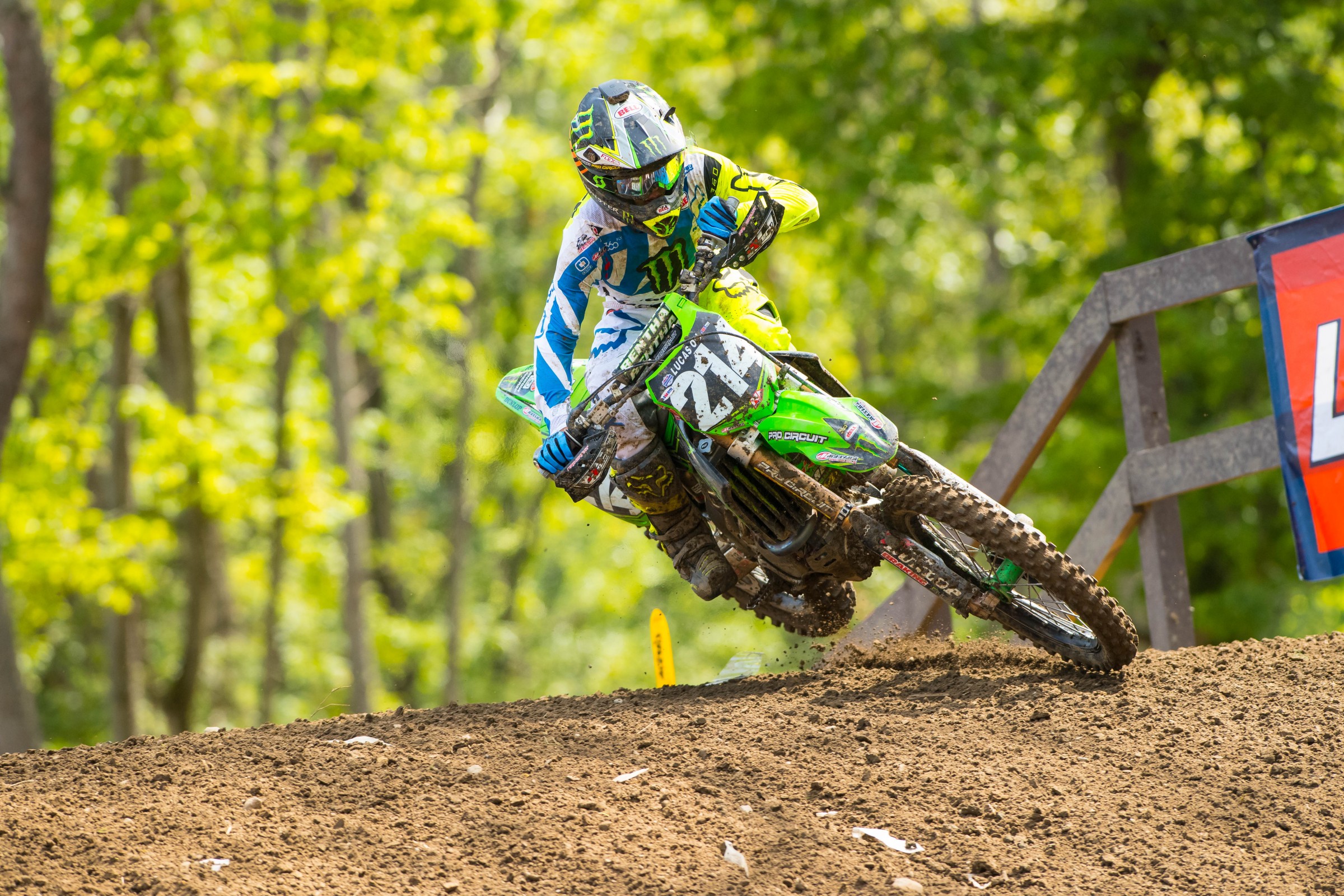 Jimmy Gaddis- "I was really was balled up that he beat my guy Phil Lawrence that year, because I was like 11 years old or something and I was always pulling for Phil because he had the cool kit. I'm like, who is this guy balling up my guy?"
Pedro Gonzales- "I don't know him much, but he obviously did some big things coming from Mexico."
Josh Hansen- "I've done a lot of laps with Hansen at the test track with him in his underpants or hitting the jumps on the track holding an orange cone the entire lap. Hitting most every jump on the track one-handed holding this cone! He's got skills. Down this one rhythm lane in front of where we parked, he'd always get cocky and jump in and then triple the next one with his hand off, like he was just messing with his helmet and then like, 'I'm going to keep it off,' in the middle of the rhythm lane. Then he elevated it to, 'Let me just hold onto this cone and show you guys that I can just do all these jumps one-handed.'"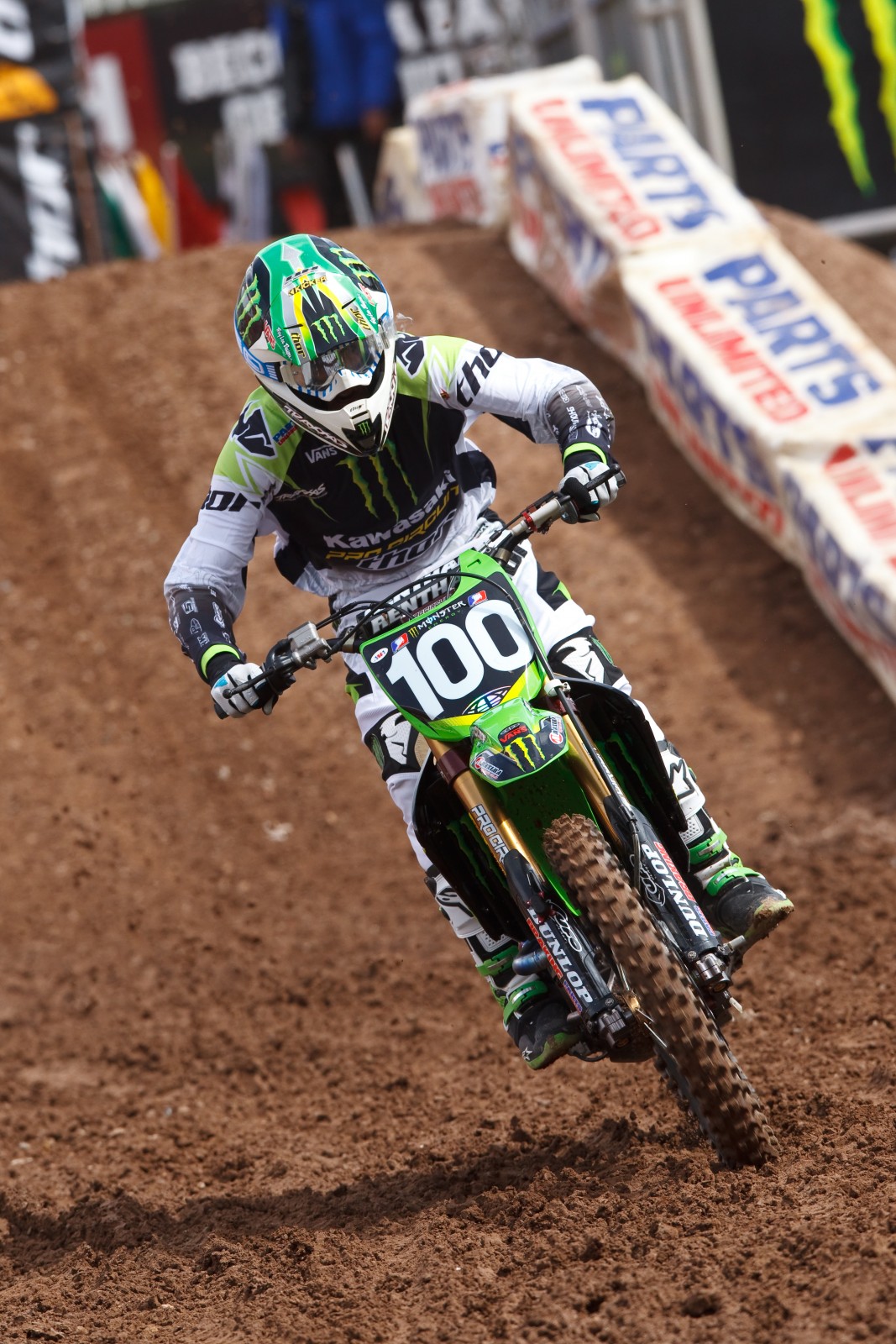 Justin Hill- "Another proof that BMX background will help you in supercross."
Ryan Hughes- "Pushed his bike up the hill at Steel City. [Steve] Lamson won the title, but Ryno didn't quit."
Grant Langston- "Didn't point out."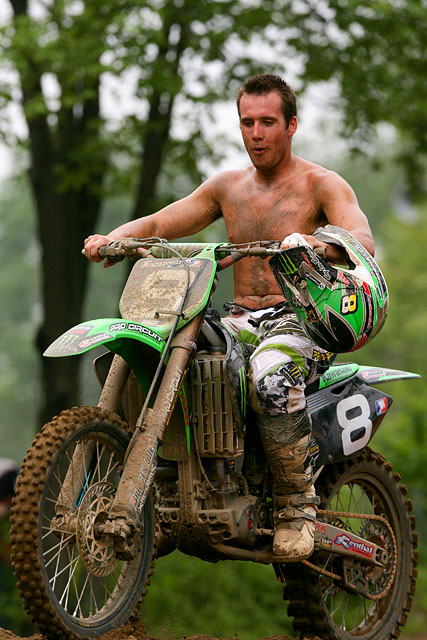 Jeremy McGrath- "He's sick."
Michael Pichon- "He jumped off his bike at Atlanta supercross when [Shaun] Perolio was laying in the middle of the track."
David Pingree- "Pingree's awesome. I remember watching him on TV when they had the chrome bikes and Pingree's like winning or something at this race where they had the whoops around a corner and man, did he crash."
Christophe Pourcel- "He's got skills, man. He did it all pretty easy."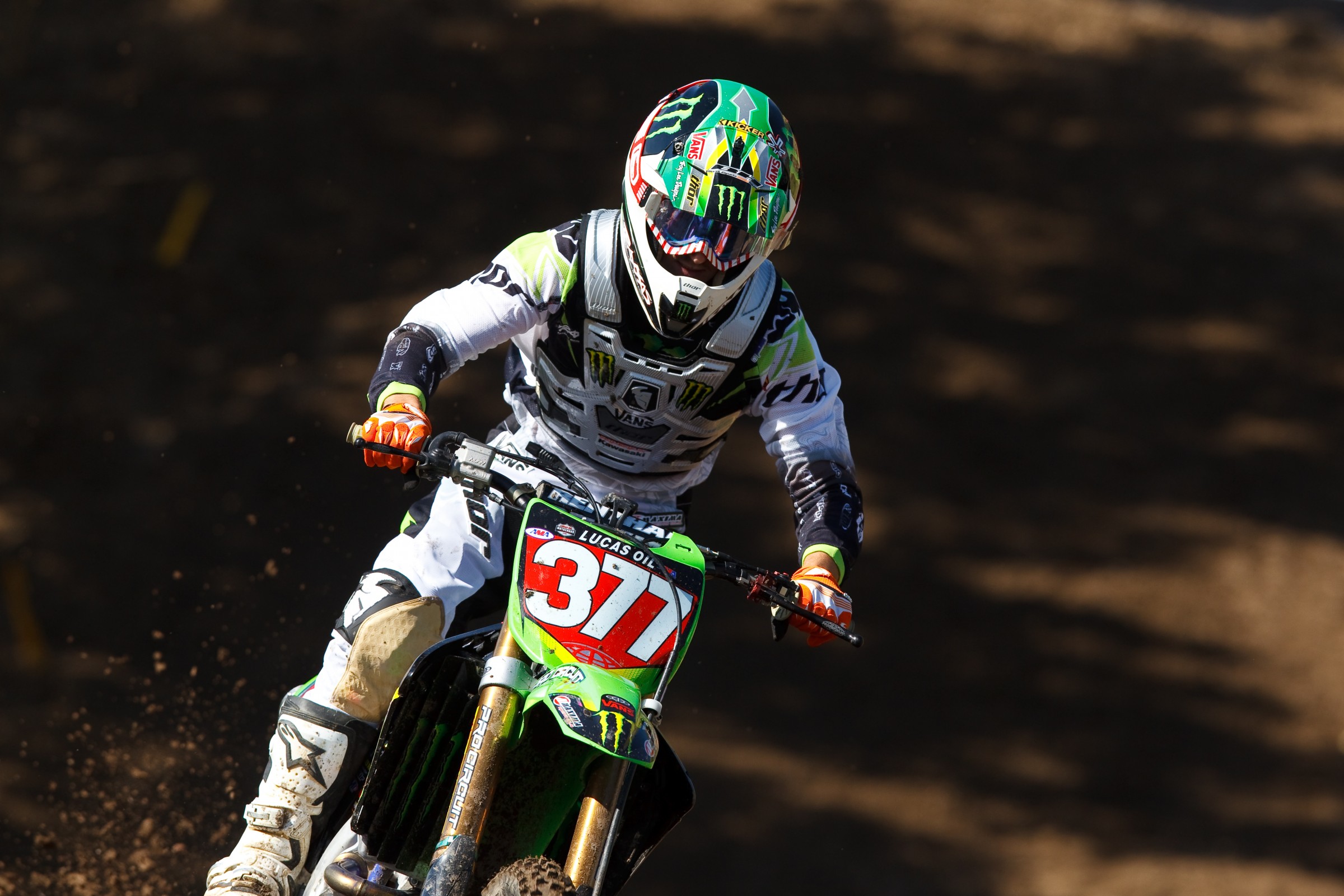 Nathan Ramsey- "Nate Dog's rad. He was one of my favorite teammates. He's an all-around good dude. I was stoked he won the title."
Tyla Rattray- "He's a super hard worker. He's a good dude."
Joey Savatgy- "I've always liked his style, and kind of go-getter attitude. I remember he rode the JDR KTM and he was like running [Eli] Tomac off the track to get heat wins and stuff. He's always had potential."
Austin Stroupe- "I think I did a fair bit of training with him because I think we bought in Lapaglia's track one season [as part of training]. He worked pretty hard that year. Then he was on my same team, the Valli Yamaha team, and the work ethic must have burnt out."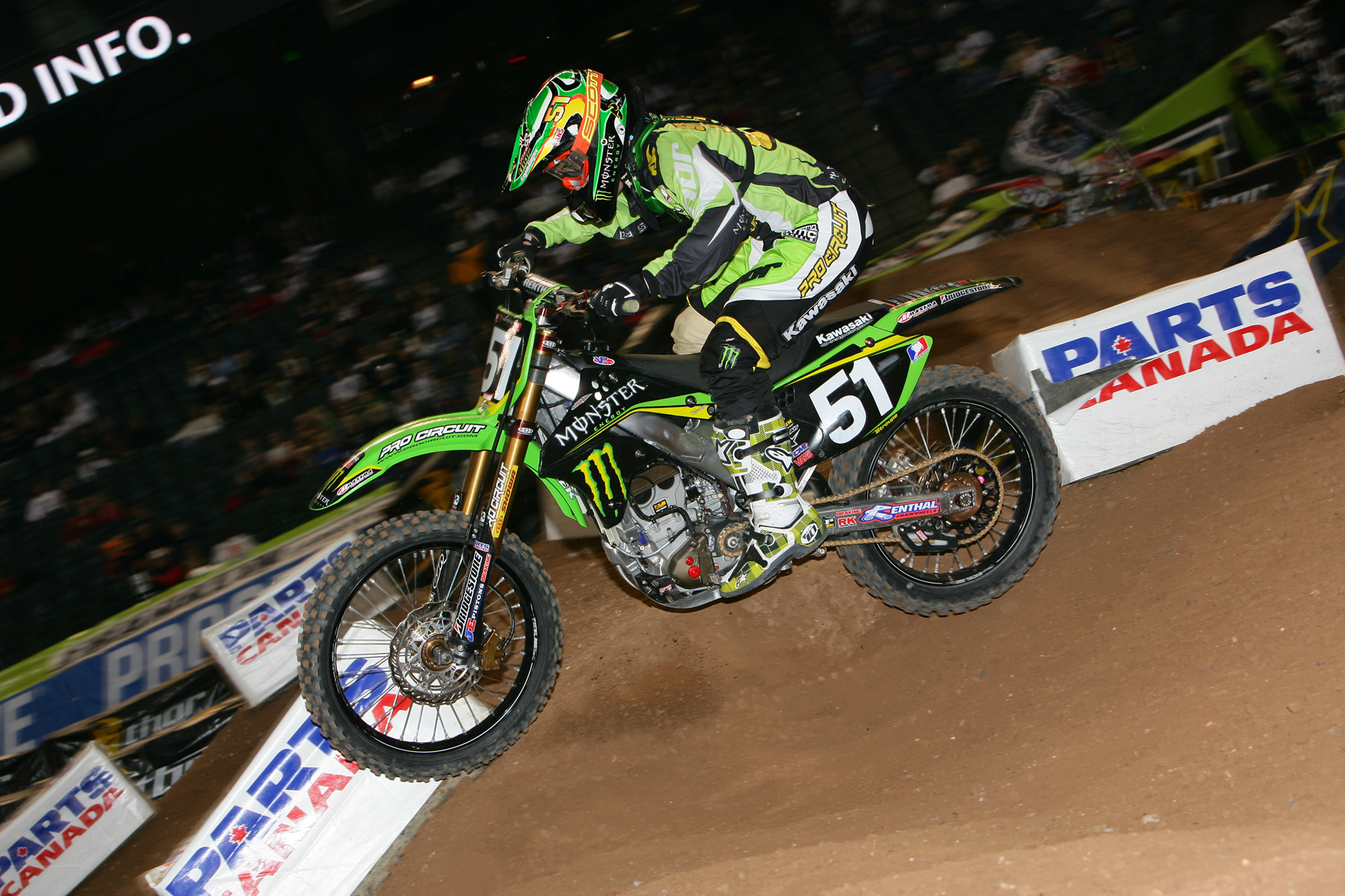 Brian Swink- "Michigan Mafia. He was like the guy where you'd watch [James] Stewart on a 125 and be like, 'Oh my gosh. My mind's blown. This dude's got skills.' That would happen on the regular with Swink at local races. He'd be pro, like a factory guy, and he would come and race. I'd be like, oh my gosh. Those were maybe the only two guys where I would be shocked on what he could do on a bike. He just had unreal talent."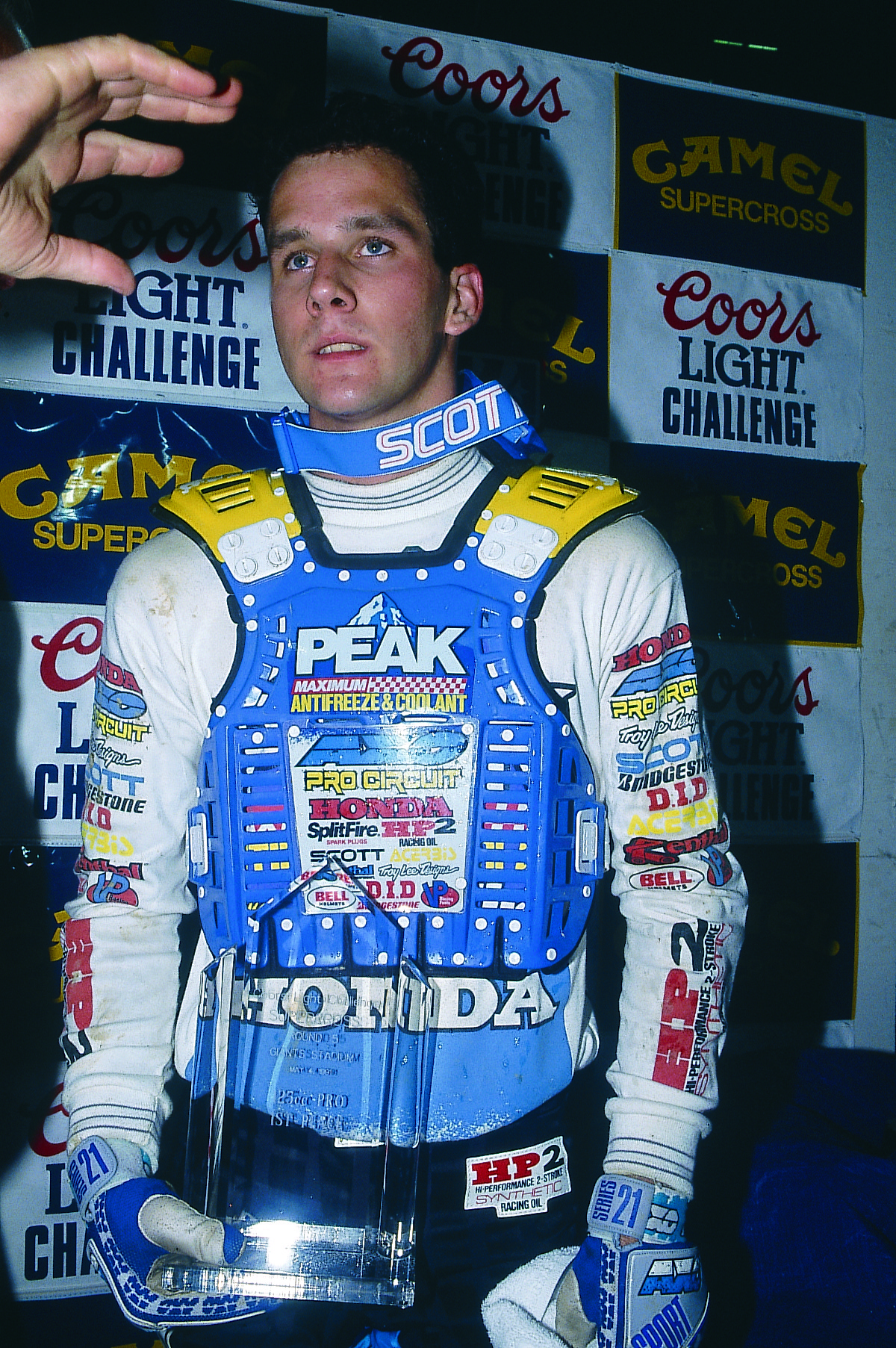 Ivan Tedesco- "The one year when he won supercross or whatever, he crushed them. He won so easily. He's a good dude. I like him a lot. I'm stoked he was able to do good."
Broc Tickle- "Tickle time, he's a hard worker. He's a good dude. That's cool he won one too."
Ben Townley- "He had some great technique. He's another dude that does some stuff on the bike that blows your mind a little bit. He doesn't have a lot of flash but he does some pretty sweet stuff."
Ryan Villopoto- "He got lucky." [Laughs]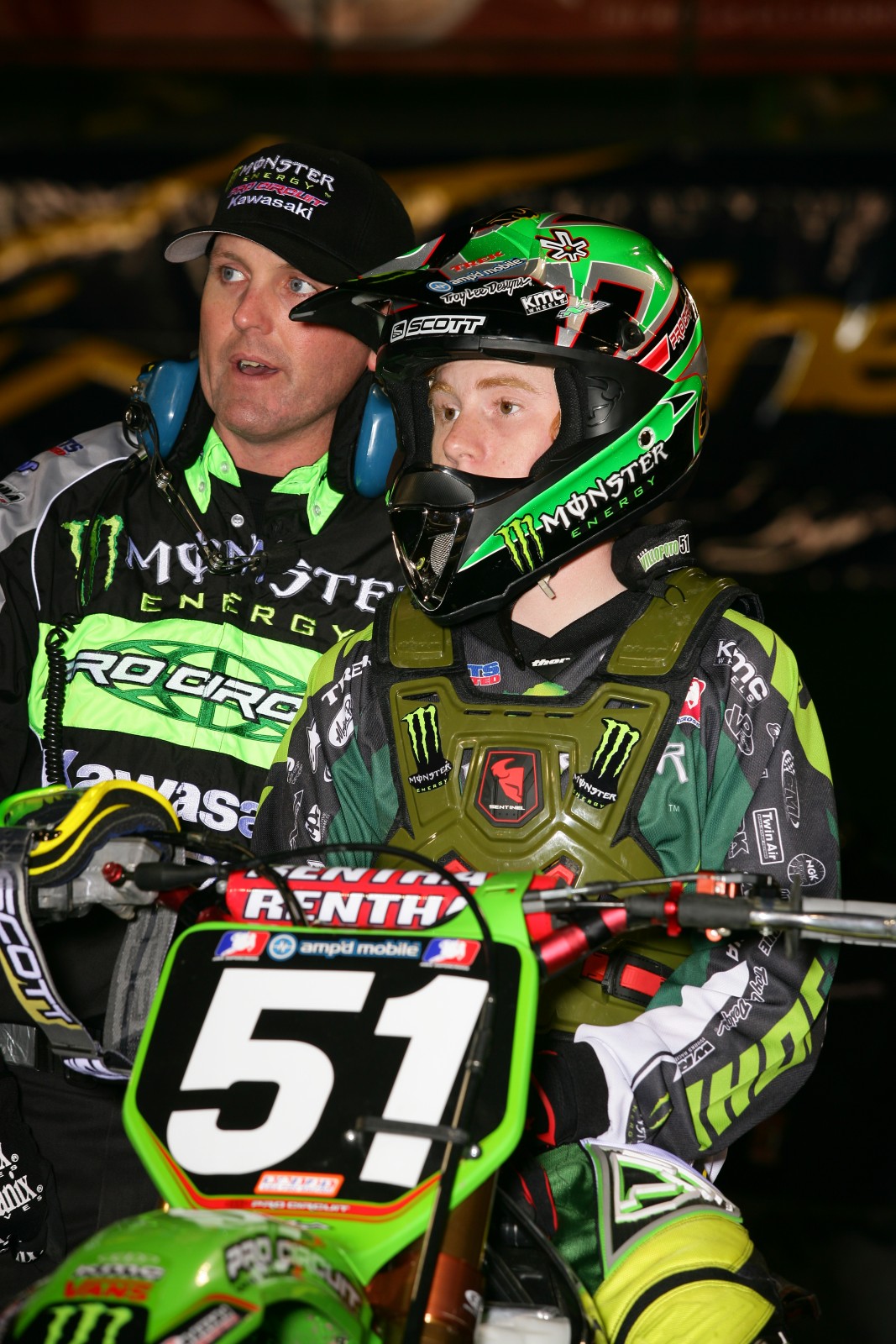 Tallon Vohland- "Tyson Vohland is awesome. Tallon Vohland, I see him at some of these races that I've been doing with my little guy. His little dude shreds. It's cool to see him. I remember before I raced, obviously his brother and him raced in 125 supercross together, late '80s."
Matt Walker- "The Stalker. In Houston he took the W. I remember that—'03, I think. The year before, I think maybe the time we went to Bercy he went and was testing bikes in Europe and he had a good old time. He was really cracking me up, and then he ended up signing the deal for that next year. He obviously worked hard once he got that deal. At that point from where he was at in his career it was like a miracle that he was able to win. It's not like he wasn't capable, for a year or whatever before he just kind of was unsure what he was doing."
Jake Weimer- "He's another good friend of mine."
Nick Wey- "I don't know anything about him."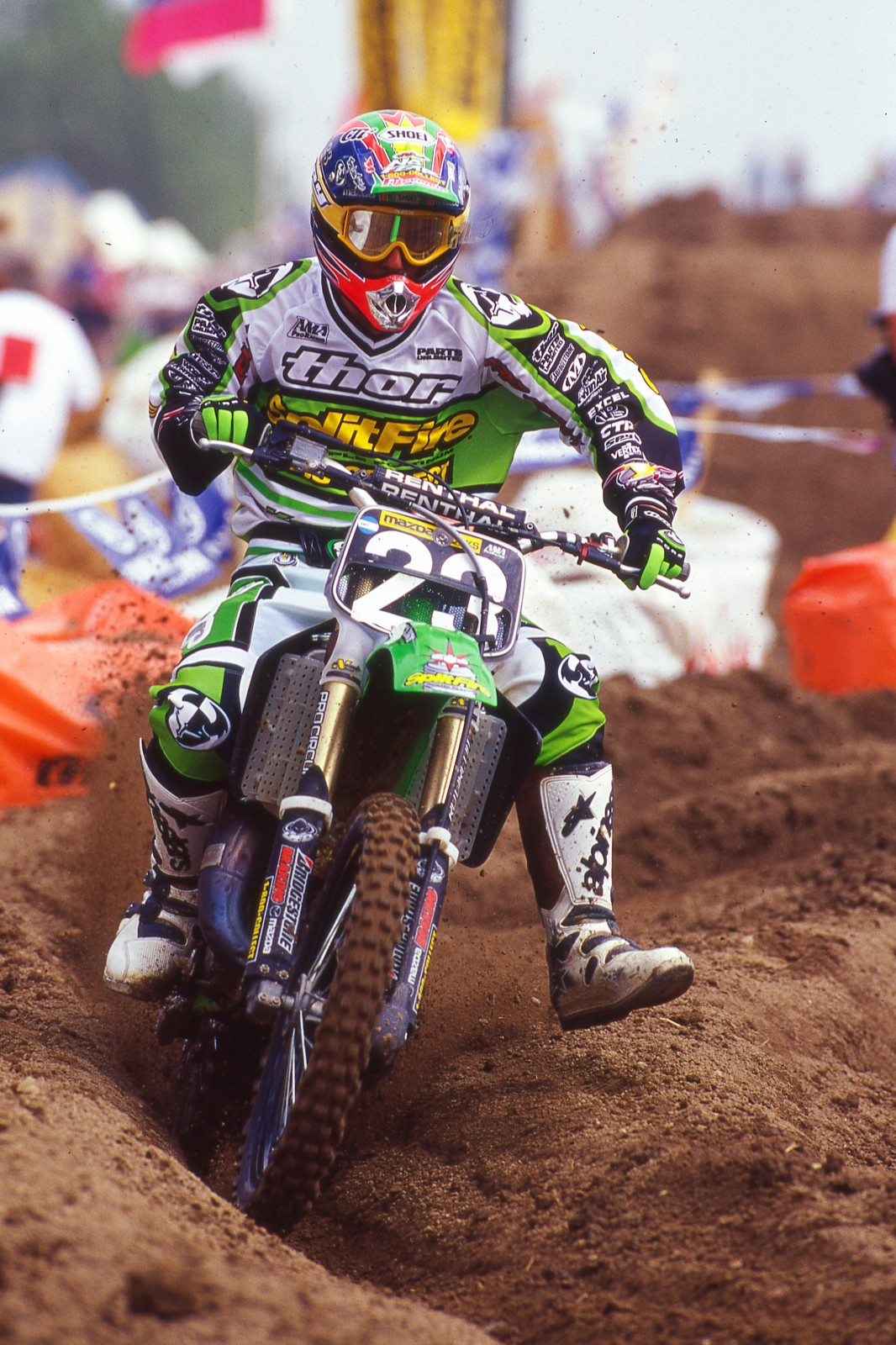 Dean Wilson- "Dean's another dude who's a super hard worker. I remember him always wearing a trash bag the week before Texas and then winning. I'd be like, I've tried this move before. I've got this thing called a hydro shell that MSR makes. It has a neoprene neck on it. It's essentially a trash bag. I've tried that multiple times. It doesn't work out for me, but it worked for him."
For a complete oral history of Pro Circuit's beginnings, head over to Steve Matthes' Longform entry "Pro Circuit: A Season on the Brink."