Welcome to Racerhead, Merry Christmas and an early Happy New Year to you. Our man Davey Coombs is already gone, off to Park City, Utah, for a New Year's bash with Ken Block, Jeremy McGrath, and others. The rest of us spent the week trying to do family stuff while also getting work done. We have it easy, though. We put our latest issue of Racer X Illustrated and two programs (Monster Energy Supercross and Amsoil Arenacross) out the door last week, which meant this week was comparatively easy compared to previous years for us, and especially compared to the team people in the trenches right now, going through arguably the toughest days of the year while also trying to have some semblance of a Christmas week. No matter how ready everyone wants to be, no matter how early they start the pre-season prep, December comes at them hard. There's no such thing as being ready enough. I've heard lots of stories of riders becoming basket cases around this time, and shutting down sponsor and press requests because they're super worried that they didn't get enough work done and want to keep working. Yet, at this time, training-wise, it's time to taper down and rest a small bit for the races, as well. It's tough. You know that feeling you get when it's time to head to staging for your moto at a local race? Well, imagine feeling that for a whole month. You'd probably be pretty weird, too.
Meanwhile, gear and graphic guys are scrambling to get the right looks set for next week, surely there's a team truck out there somewhere still getting a wrap, and in general there's madness all over the inland empire of Southern California. You know what's cool, though? Most of that madness is born from work, with team people and riders trying to be ready and getting nervous about the races. But a small bit of this emotion, maybe 20 or 30 percent, is born from a pure love of the sport. Deep down, everyone involved is a fan, and when we all roll to Angel Stadium on Thursday talking #deepfield and #stacked the enthusiasm will be obvious. We want to see great racing, we want to see how this is going to turn out, we are all so pumped over every new season because we're motocross junkies. But if you're a team guy, all that excitement is only a fraction of your emotions right now. Most of it is just stress!
One rider doesn't seem to be worried at all, though. Ken Roczen is far removed from turning down sponsor or press obligations, as he actually spent this week doing a killer shoot for Red Bull that likely won't help him gain one bit of speed or endurance for Anaheim. This one was pure fun! Roczen actually got a hold of Jeremy McGrath's 1996 CR250R, as well as some real retro gear—by that I mean Jeremy's actual pants from 1996—and started cutting laps at the most '90s of supercross playgrounds, Castillo Ranch in California. The goal is a complete reenactment of Jeremy's Fox "Terrafirma 2" video shoot (which was shot at Castillo Ranch), and Red Bull has ace shooters like our buddy Wes Williams on the case. Hoping they find some solid punk rock sounds to go with the clips, and the video should be out next week. For now, you can follow Roczen's Instagram for a few clips, which are complete with the other soundtrack of '90s moto: two-stroke sounds!
This seems to be the way Kenny carries himself these days, and the way he carries himself when he's at his best. When he's carefree and confident and throwing some flair into his life, he's at his best. So while a shoot like this is an interruption of traditional off-season testing and training, it's one day, so it doesn't matter, and it also shows you were Kenny's head is heading into the races. He certainly must not be nervous about anything!
One person who days seem a little nervous is Budds Creek track owner Jonathan Beasley, who has posted some news on Facebook about tax troubles dating back to the 2007 Motocross des Nations. I don't know anymore about that than anyone else, maybe DC will have more next week. So I guess it's #savebuddscreek?
Oh, and also nervous are some riders who really don't have rides for 2017. I think Dean Wilson is going to show up for the first few races on his own riding a Yamaha, maybe Malcolm Stewart will be out there on a Suzuki, and no one knows anything about James Stewart. Jake Weimer is likely on the sidelines waiting for the phone to ring. If someone gets injured, this is perhaps the most talented crop of guys waiting for a ride we've ever heard of. It's pretty amazing that we still have #deepfield even with these guys not locked in. And that, to me, continues to be the hidden point of this whole off-season. It would appear that the industry is in huge trouble if talent like the 2016 250SX East Region Champion can't find a ride. But I'm gonna make a list right now and we'll see how bad it is: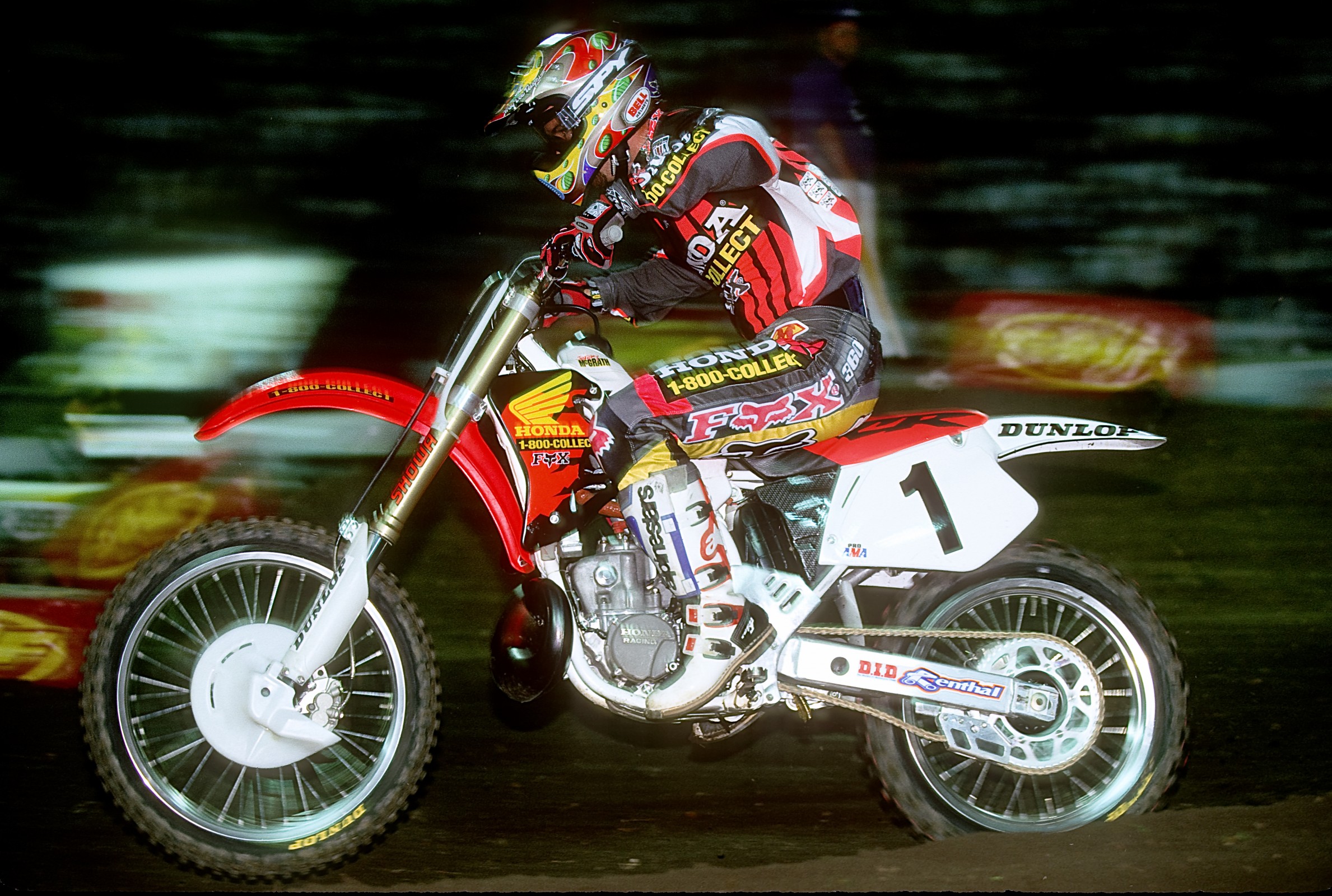 I posted this a few month's ago in my Redux column on the site. Here's the list of dudes that either have good rides or deserve good rides for this season:
Ryan Dungey
Marvin Musquin
Trey Canard
Ken Roczen
Cole Seely
Eli Tomac
Josh Grant
Chad Reed
Cooper Webb
Jason Anderson
Christophe Pourcel
Justin Bogle
Broc Tickle
Justin Barcia
Weston Peick
Blake Baggett
Davi Millsaps
James Stewart
Malcolm Stewart
Dean Wilson
Tommy Hahn
Jake Weimer
Justin Brayton
Mike Alessi
Vince Friese
Twenty-five! That's just not tenable. So the #deepfield is now maybe #toodeep and guys who should have rides can't get them, and also might not even make main events! In the last few years, only Ryan Villopoto, Andrew Short, Kevin Windham and Wil Hahn have stepped out of these high-level rides and into retirement, but we've added Tomac, Roczen, Baggett, Wilson, Seely, Anderson, Webb, Bogle, Musquin, and Malcolm Stewart to the 450 class in that time period, plus Weston Peick has proven factory-worthy and Christophe Pourcel has gotten back on the radar. Jeez that's a lot of riders!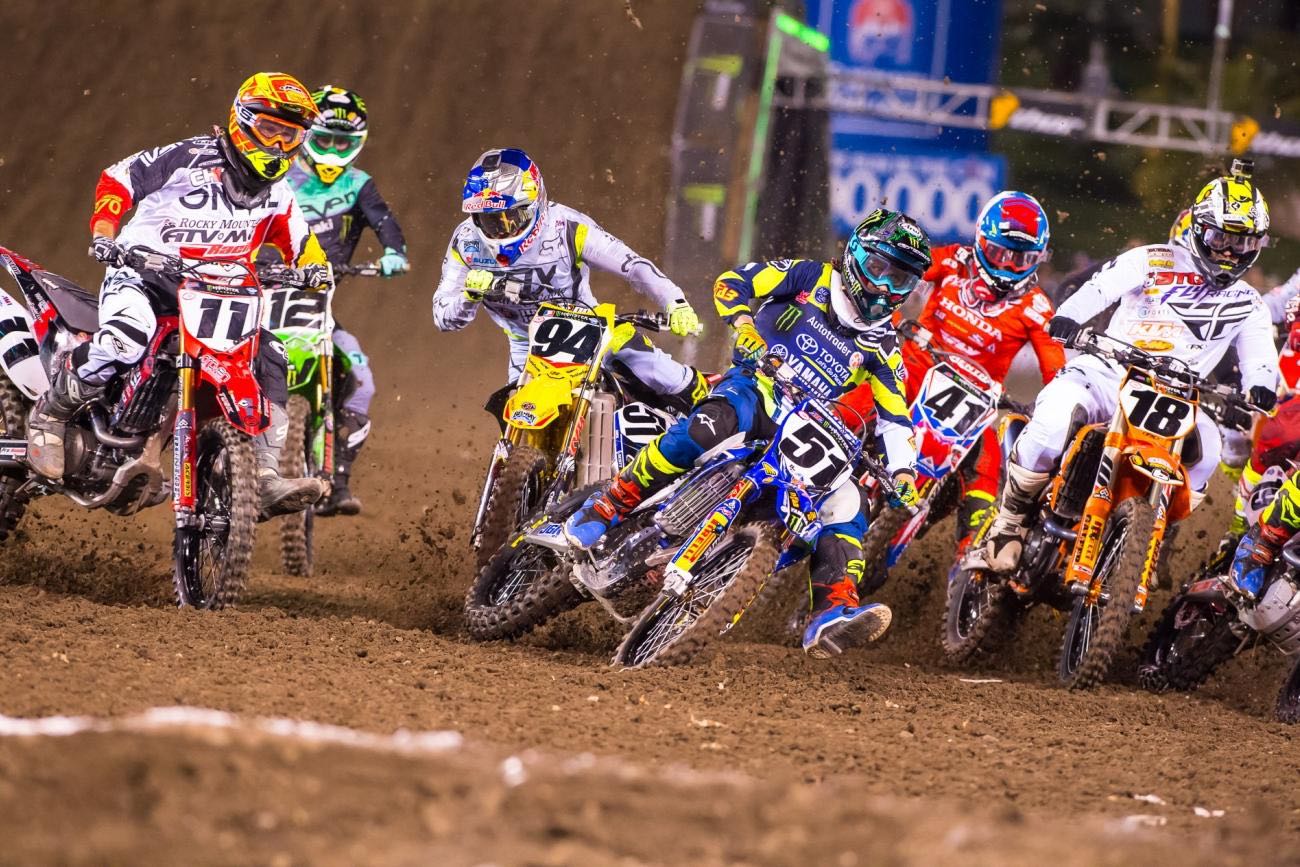 So we'll be off to Angel Stadium next Saturday and it will be awesome because there are so many top riders there ready to go for 20 minutes plus one lap (sounds weird, right?). And somehow, we could end up with 22 riders with good support in the main, or some very talented guys making the main but doing it as privateers. Can we make more starting gates somehow?
That's about all we have to report this week, we're going to keep this quiet before the news flood begins next week. Also, DC will be back tomorrow with his annual "The Lives They Lived" piece, honoring those in motocross that we lost this year. I'll turn it over for few more notes and then we're outta here. See you next weekend.
Rookie Wins (Chase Stallo)
If you were to survey the industry, I think a majority would pencil in Cooper Webb as a race winner in 2017. While it would be asking a lot of Webb to win a title his rookie year (it's only happened twice, with Ryan Dungey and Jeremy McGrath), rookie race winners aren't all that uncommon. And Webb, who won 11 races and two titles during his 250SX career, appears to be next in line.
Since 2009, seven rookies have won at least one race during their first year in the 450SX class, headlined by Dungey's six-win 2010 title campaign. Ken Roczen (2), Justin Barcia (2), Trey Canard (3), and Ryan Villopoto (2) also won multiple races as rookies. Cole Seely (1) and Josh Grant (1) also won during in their first year in the class.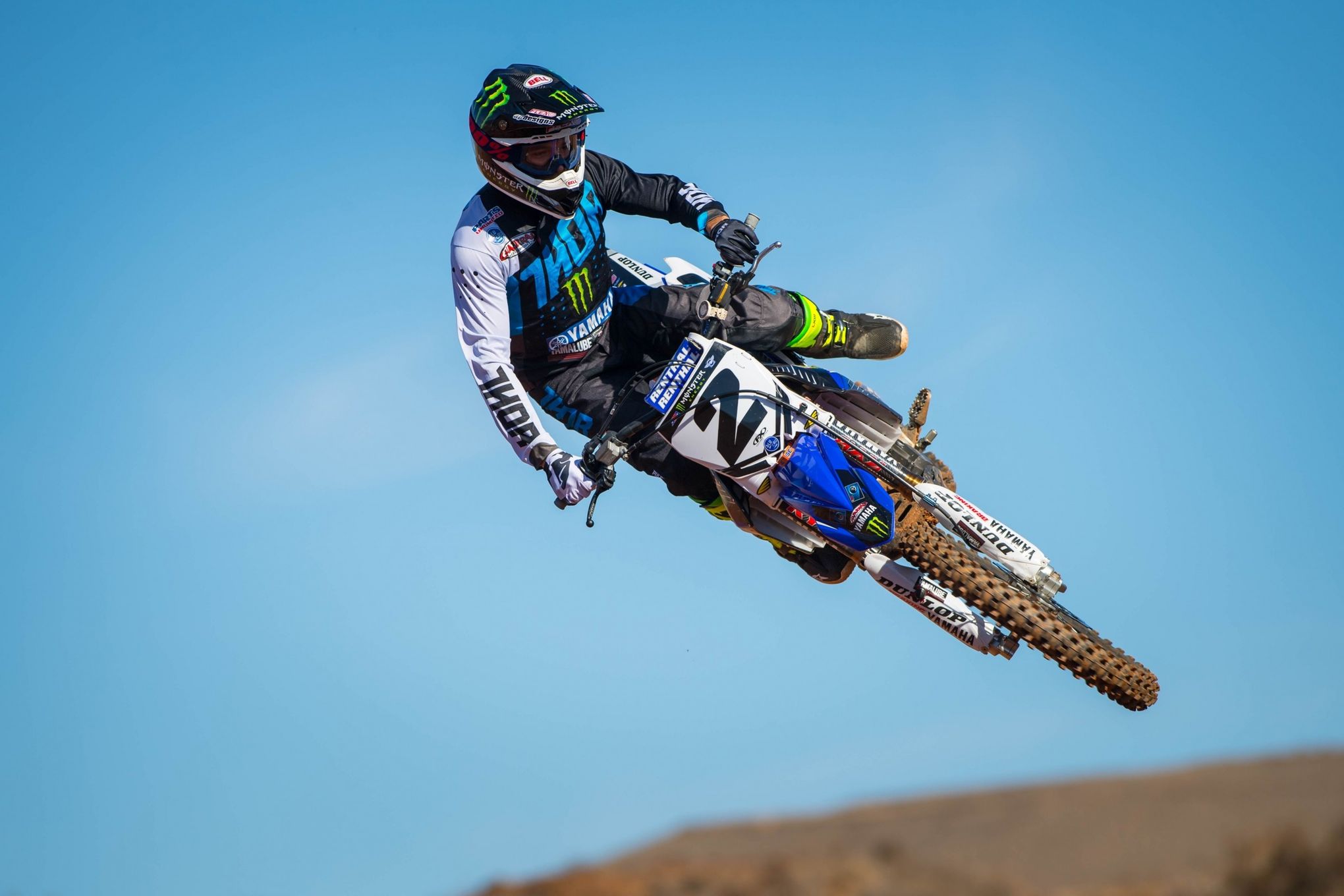 In all, in the last eight seasons, six have featured at least one rookie winning a race.
And this list doesn't include Marvin Musquin, who nearly won Atlanta last year, and Eli Tomac, who was injured at the season opener his rookie season.
| | | |
| --- | --- | --- |
| Rider | Wins | Year |
| Cole Seely | 1 | 2015 |
| | | |
| Ken Roczen | 2 | 2014 |
| | | |
| Justin Barcia | 2 | 2013 |
| | | |
| Trey Canard | 3 | 2011 |
| | | |
| Ryan Dungey | 6 | 2010 |
| | | |
| Ryan Villopoto | 2 | 2009 |
| | | |
| Josh Grant | 1 | 2009 |
Brabec, an American hope at the Dakar (Andras Hegyi)
Anaheim and the start of Monster Energy Supercross is coming, but the new year's first main racing event will be the Dakar Rally. The 39th edition of the legendary race starts Monday, January 2. Dakar moved from Africa to South America in 2009, and the organizers say this will be the most difficult one since the move. There will be a very changeable climate. In Paraguay—this country is a brand new site for Dakar being the 29th host country—there will be tropical conditions. In Bolivia the race will be held in an average altitude of 3000 metres (9890 feet) for a week. Then in Argentina in the desert stages the temperature can reach 122 degrees Fahrenheit. Besides the extreme weather conditions, the lengths of the stages will be extremely demanding, and navigation will be tough because the GPS use has been rolled back by organizers drastically.
Cars, trucks, and ATVs race Dakar, but the most crowded category is for motorcyclists. There are 145 riders in all, and of there is only one American, Californian Ricky Brabec. For him it will be the second participation at the Dakar. Brabec is a two time AMA Hare and Hound champion, and in 2014 he won the Baja 1000, Baja 500, and Baja 250 in the same year. But Brabec's main target is to be the first American to win the Dakar. So far Danny LaPorte and Jimmy Lewis have been closest. The motocross star LaPorte was second in 1992 in saddle of Cagiva, while Lewis was third in 2000 in saddle of BMW.
Brabec has a good chance at winning. He finished ninth in his debut last year, and is racing for the factory Honda HRC team which has gained strength since the last edition. Now Honda says the Dakar Rally is the second most important racing activity after MotoGP. Honda wants to beat KTM at any price, but KTM has been unbeatable since 2001. Besides Honda and KTM also Yamaha, Husqvarna and Sherco are starting up factory teams. Should be a interesting race for the bike overall.
Head-Scratching Headline/s of the Week
"TE banned for Belk Bowl after shoplifting at Belk" – ESPN.com
Hey, Watch It!
2017 Racer X Supercross Preview Shows
Episode 1: Transition Team
Episode 5: Too Many Riders, Not Enough Rides
Racer X Films: Supercross prep with Broc Tickle
Monster Energy's Baja 1000 Recap
Random Notes
We got our 2017 Racer X 20th Anniversary Edition Calendars back from the printer earlier this week. If you've already subscribed or renewed during our calendar offer period, yours is likely already in the mail. With a little more than a week of our calendar offer left, you can still subscribe or renew for as low as $9.98 and get the calendar for free. You can also purchase them individually at the Racer X Brand store.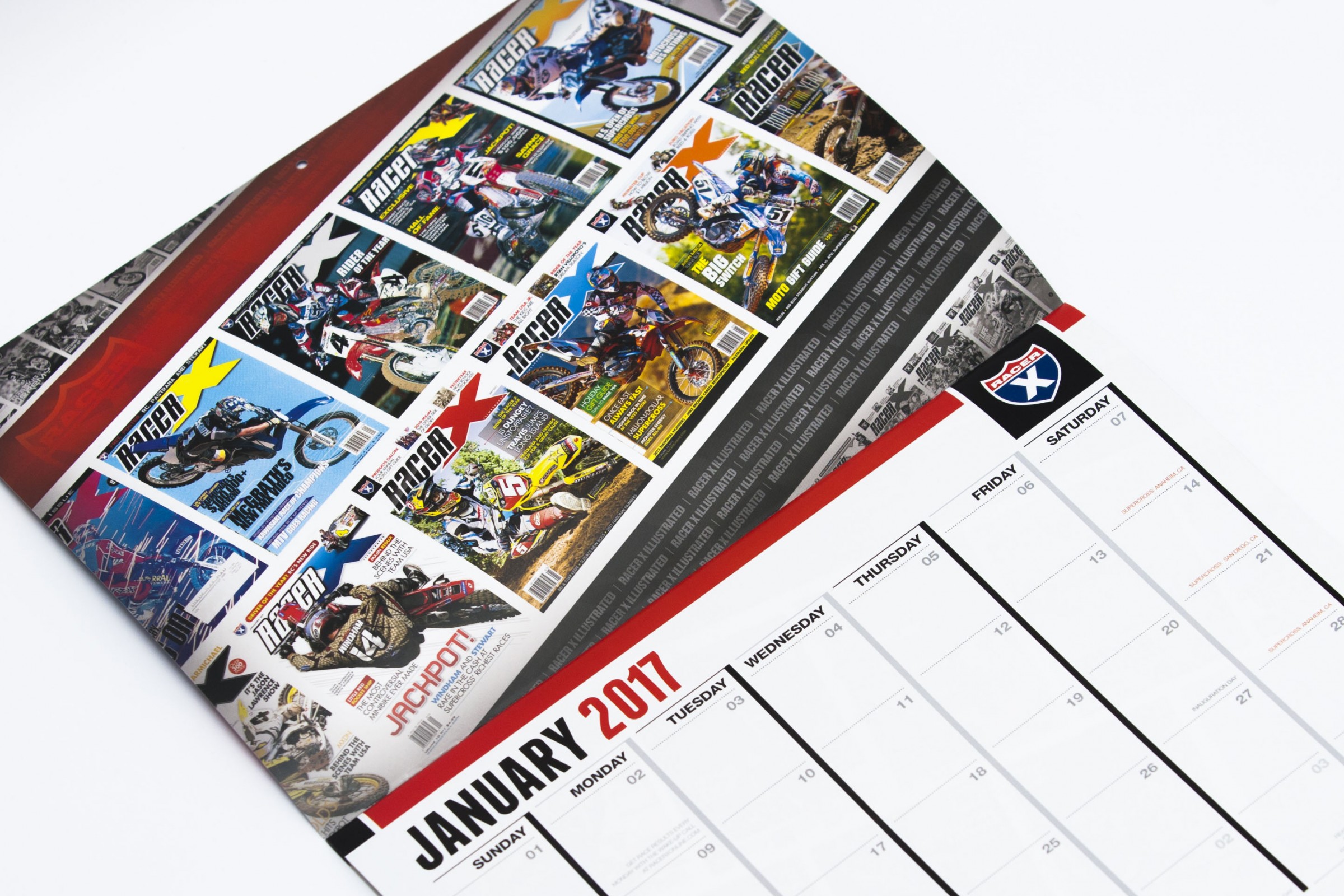 Novik Gloves, the Colorado-based motocross glove company, is entering a new arena in 2017—snow. The company recently announced their collaboration with Never Summer on a 25th anniversary winter glove. The two companies share a mutual love of moto and snowboarding and are excited to partner in this new venture. There are currently two products on sale: 25 to Life Mitt (MSRP: 59.95) and 25 to Life Glove (MSRP: $79.95). Visit NeverSummer.com to get yours today.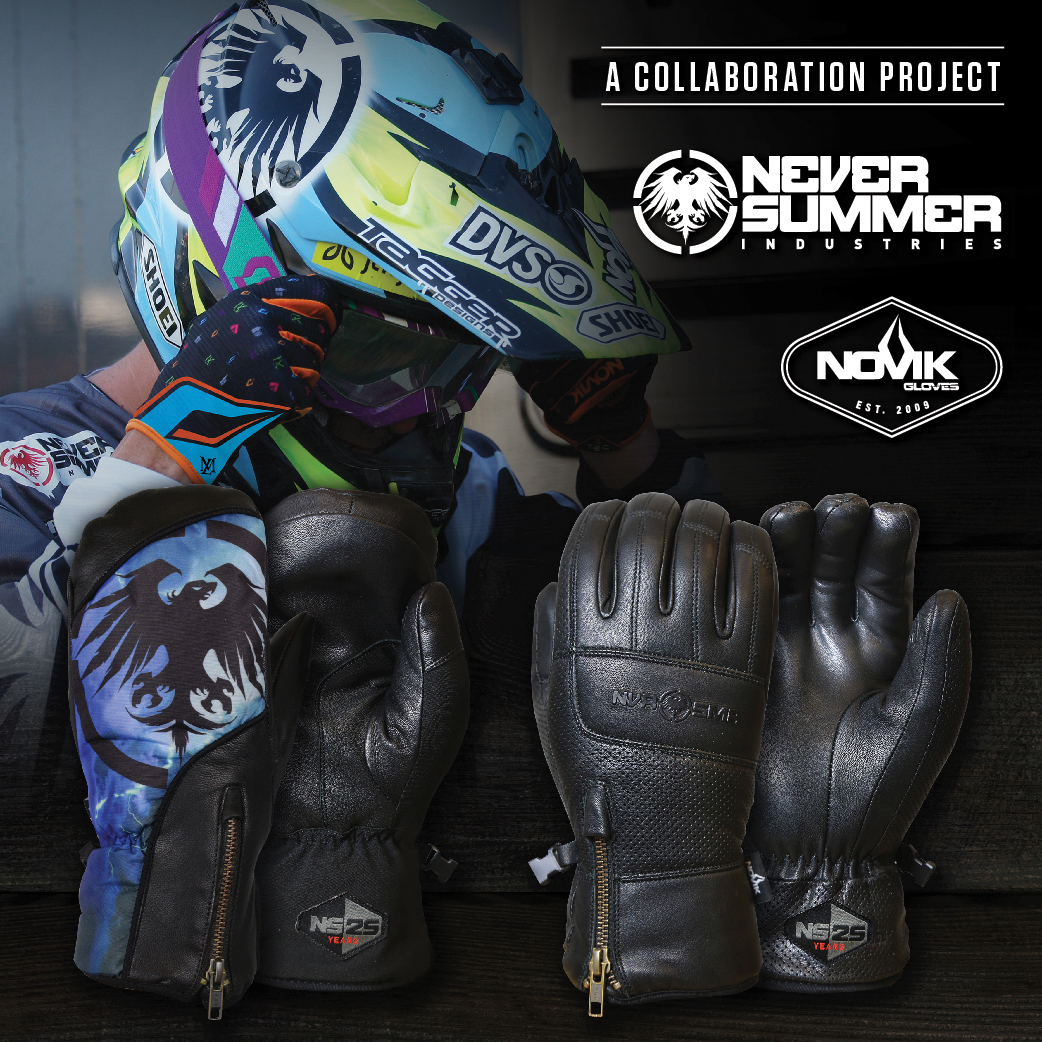 For the latest from Canada, check out DMX Frid'Eh Update #53.
Thanks for reading Racerhead, Happy New Year and see you at the races!