Zac Commans considers himself lucky to be in the position to ride a dirt bike for a living. It's not because he just signed his first professional contract with Slaton Racing Yamaha for the 250SX West Region, it's because at points this year, he was unsure if he would ever have a normal life again.
Last March at the James Stewart Freestone Amateur National in Wortham, Texas, everything was going to plan. In his practice session his lap times were up to par and he entertained thoughts of multiple A Class titles.
Then, on the final lap of practice everything suddenly went black for the Team Green rider.
"I was unconscious for four and a half minutes at the track, but was conscious on my way to the hospital," Commans said. "I just don't remember any of that."
Following his crash, Commans was taken to a local hospital for evaluation. Forty-five minutes later, he had a seizure and stopped breathing. The hospital staff was able to stabilize him and get his breathing back on the right track, but he was put in a medically induced coma for two days.
"I'm very thankful (that I'm still here) and I feel that God had a big hand in all of that," he says.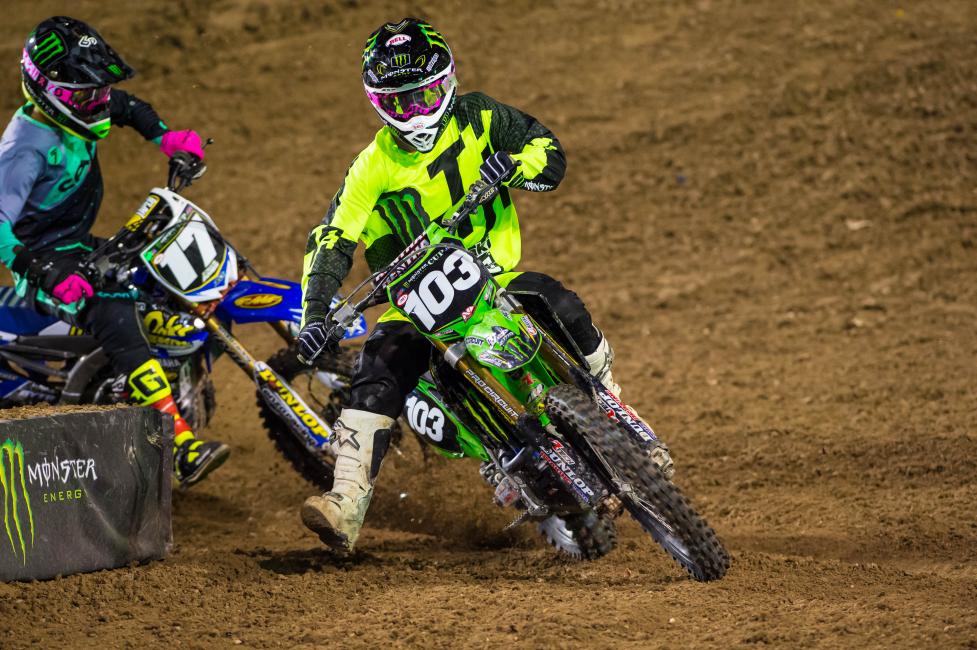 After sleeping for the majority of the first two weeks, Commans' equilibrium was off, causing problems with his balance. He was also placed on an anti-seizure medication that caused mood swings.
"I felt like myself, but I would get really emotional and then mad," he says. "I knew I shouldn't be mad, but I couldn't help it."
Three weeks after the incident Commans felt like himself again, but the recovery process had just started. He could still do everyday tasks, but struggled with his balance on stairs as well as multitasking. He says his recovery was one of the strangest experiences he's had to go through.
"Your brain has a bunch of different nerve endings and with a concussion those get rattled and sometimes disconnect," he explains. "Sometimes they will connect in different areas and things can change about people's personalities."
The fact that I'm able to wake up and say that I'm going to the track makes me stoked.
The science behind head injuries is still being discovered. Commans said that his doctor told him that the world knows more about the ocean and space than it does about concussions and head trauma. The timetable of return is never known, as everyone's brain works differently in these circumstances.
Whenever Commans would go to his neurologist he would ask about said timetable. This wasn't for the sake of riding his dirt bike; rather he wanted to just be himself again. The neurologist could never give him an answer, but gave him hope that he would make a full recovery in the long run.
While Commans sought answers from the medical field, he also looked for answers within himself: Did he want to return to racing if he were to make a full recovery? If he did return to racing motocross, was it going to be life threatening if he had another crash like he did at Freestone?
Commans received word six months later that he would be able to return to racing. He promised his dad that he would take it easy at first and ride only for fun. His first race back was an REM race at Glen Helen. He raced the Transworld Slam, and then was on the gate for the Monster Energy Cup in the Amateur All-Stars race.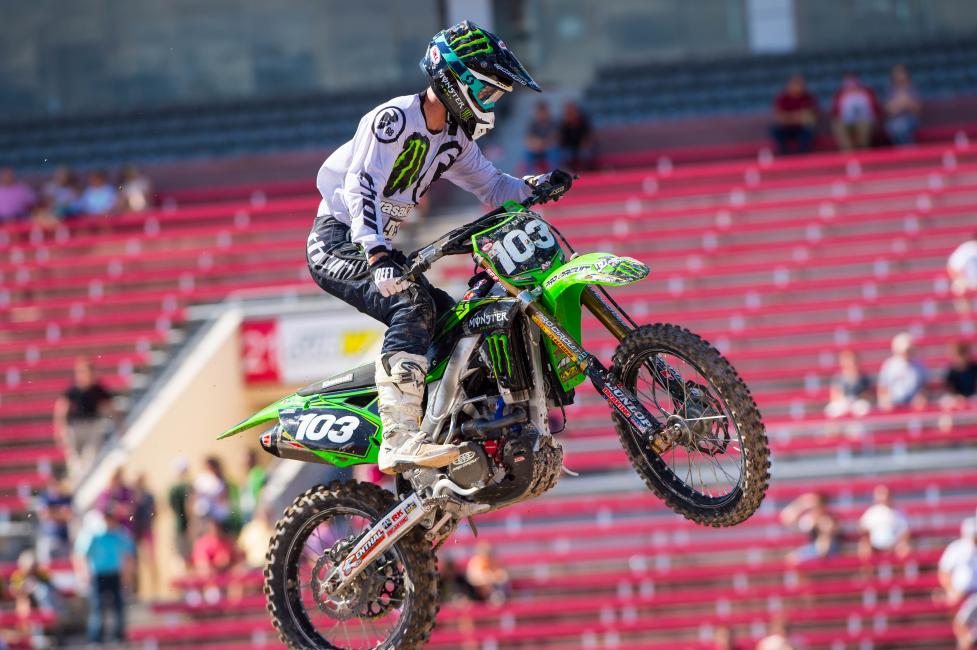 Mitch Payton and the Pro Circuit crew stuck behind him through his injury and stepped up their support, as did Kawasaki and his many other sponsors.
"It honestly was an ideal situation for how bad the injury was," Commans said. "For going terrible, it went terribly well."
Commans had planned to race the Ricky Carmichael Road to Supercross in Amsoil Arenacross after the Spring Nationals, but of course was unable to. In order to race supercross in 2016 he will have to skip Anaheim 1 and Phoenix to earn his supercross points. He said he is excited to possibly see snow on the ground for the first time when he comes to Cincinnati, Ohio, for the opening round of arenacross.
With his pro career just starting, it's hard to say how successful this return to racing will be. It doesn't seem to matter to Commans. He's just happy to be normal again.
"The fact that I'm able to wake up and say that I'm going to the track makes me stoked," he says. "I'm just pumped to be where I'm at."