Welcome to Racerhead and Halloween weekend. Not sure how or when exactly Halloween became a sort of national holiday season, but it's truly a fun few days around here, especially when it falls on Saturday night. A few of us went out to watch the football game last night and there were all kinds of people dressed up on High Street here in Morgantown, with Halloween still two days away! (And if this year is like recent ones, Saturday night will be great for people-watching near West Virginia University, as the bars and streets fill up with really funny, creative costumed revelers, not to mention enough sorority girls dressed up as Victoria's Secret models, fallen angels, naughty nurses/cops/cheerleaders/vampires/zombies to fill up The Chive.)
With that in mind, I was going to break out my Evel Knievel outfit and OG Evel Knievel AMF Bicycle, but now I can't find the helmet! So we decided to look around at some of the stuff we've collected along the way for some moto-related costume ideas. We will share them below, though some only really the hardcore motocross fans will appreciate! The first one was Jordan Roberts' idea: Lucas Oil Pro Motocross referee Jeff Canfield at the races.
Halloween is fun, but there is some racing going on. The annual Kawasaki Race of Champions, always a blast, got rained out a few weeks back and was postponed until this weekend. Knowing Rich Trevelise and the gang at Raceway Park, I'm sure they will have some good stuff going on with the kids in New Jersey.
As for the pros, apparently there is a supercross in Sofia, Bulgaria. Matthes went along to cover it for Racer X Online, and we know that Justin Brayton, Malcolm Stewart, Weston Peick, Phil Nicoletti, Mike Brown, and Josh Hansen all traveled across the Atlantic to race. We will post updates as they happen.
Also, the final round of the Amsoil Grand National Cross Country Championship, presented by Maxxis, will take place at Ironman Raceway in Crawfordsville, Indiana. The race will stream live all day Saturday and Sunday on www.RacerTV.com, with the racing beginning at 1 p.m. each day. This race draws a massive crowd, and fans usually gather on some of the steeper hillclimbs to assist the riders who can't make it up—it's like a mini Blackwater 100!
Finally, we're hosting a virtual "Best Moto Costume" here on Racer X Online for Halloween. This year we're giving away a Racer X Illustrated digital subscription to the best moto-related costume, which will be voted on by the Racer X staff. To enter, please send photos with the subject line "Halloween Contest" to contests@racerxonline.com.
Let me turn this over to Weege, as I have to get up to my daughter's school for their costume parade. Have a great, safe weekend.
MAJORING IN THE MINORS (Jason Weigandt)
This week we talked to Lucas Oil/Troy Lee Designs KTM team manager Tyler Keefe about KTM's consolidation plan in the 250 class and amateur ranks. KTM has been scattershot in the 250s for a while. We've seen varied levels of factory Red Bull KTM involvement (with Ken Roczen and Marvin Musquin recently, the factory has been strong), Rockstar Energy Racing KTM in 2014 (before that team switched to Husqvarna), the defunct J-Star JDR team, the Orange Brigade team (which was a small outgrowth of KTM's Orange Brigade amateur unit), and then TLD coming over a year ago. Contrast all that with Kawasaki running all 250 work through Monster Energy/Pro Circuit, GEICO Honda running everything 250 for the red riders, and Yamalube/Star Racing handling YZ250F factory work.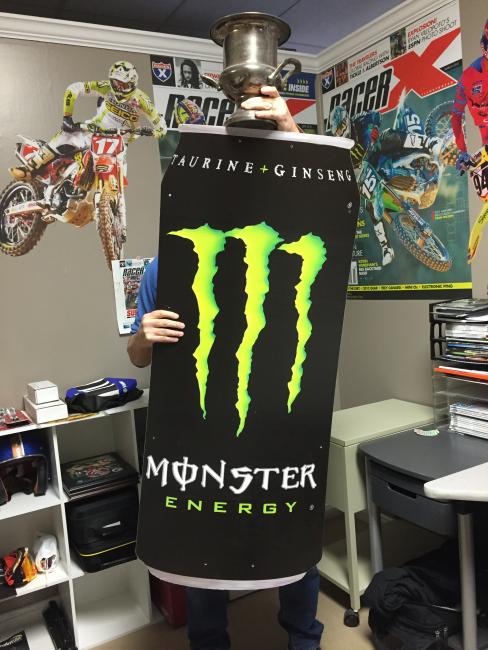 All of these varied efforts, I feel, have slowed KTM's attempts to transfer a hot amateur kid all the way up the pro ranks. It's literally the only thing the brand hasn't figured out yet, which is strange because no company offers such a wide variety of bikes for amateurs, including a full minicycle line and full-sized two-strokes. The factory Red Bull KTM team is now out of the 250 class (it's a 450-only team now with Ryan Dungey, Dean Wilson, and Musquin), but I think moving everything under TLD's tent will help. Keefe has gained the nickname "Moneyball" behind the scenes because of years spent finding talent where others weren't looking. (Moneyball, by the way, is a baseball term for management finding undervalued talent—they even turned it into a movie with Brad Pitt.) Keefe is skilled at watching a rider's style—not just results—to see who really has talent, but he and his team were always forced to do that because they never had the big bucks to just sign a kid who was already winning everything (I must also credit our man David Pingree, TLD team manager prior to Keefe, for unearthing similar gems like Cole Seely).
Halloween Idea #3: Human Tuff Block
As it stands now, TLD has three amateurs in its own arsenal, and KTM also has a much larger group under the Orange Brigade amateur wing. Still, this year's big bidding wars at Loretta's involved the traditional brands and teams—red versus blue versus green trying to lock up whoever is "next." I mean, it's practically a war between PC, Star, and GEICO to get these kids right now. That could change, though.
KTM is especially strong with the very young set in the 50cc and 65cc classes. We also know KTM is not shy about spending money these days. If you take TLD's penchant for finding talent, Orange Brigade's massive minibike cupboard, and KTM's budget (not to mention Red Bull's tie-in with all of this), the landscape might be shifting as we speak.
Halloween Idea #4: Go as Rick Johnson (he's the one riding in the bunny costume!)
PRO PERSPECTIVE (David Pingree and Jason Thomas)
PING: This weekend is a marker for most pro racers, as what has become known as off-season "boot camp" officially gets started on November 1. Most of the guys have been staying active and riding and trying to keep a respectable level of fitness up, but next week is when the screws get tightened. Long base miles on the bike, intense strength-building sessions in the gym, and lap after lap after lap on the track are all on the agenda. Whatever these guys are able to accomplish between now and Christmas is what will show at the opening round in Anaheim. If they absolutely crush the next two months, it will show. If they get sick or have a small injury or struggle to do the work, that will too.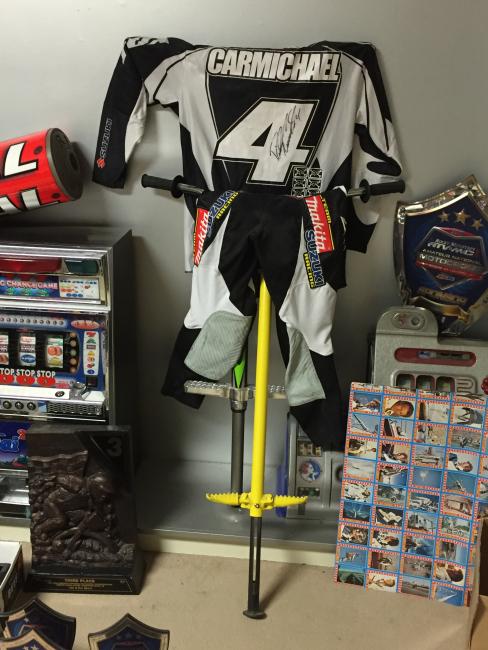 During this period, everything is scrutinized. Diets are immaculate, sleep is logged, resting heart rates are recorded, and fluid intake is as important as breathing. Your body is taxed like no other time during the season, and if you dig yourself into a hole it can take you weeks to get back to your baseline. If you are racing Anaheim and you don't have a specific plan for the next eight weeks, you are already behind. Time to get to work. Eat one last piece of Halloween candy and prepare to get your ass kicked. You have sixty days until the opener.
JT$: Monday means go time for most of the 2016 supercross hopefuls. The next six to eight weeks will be the longest days of the year. Daily fifty-plus-mile bike rides, fifty-plus laps on the supercross track, and sweaty gym sessions will be suffered through. If anyone saw Ryan Dungey's supercross intro video in 2015, that is exactly what it is like. Cycle, ride, lift, repeat. Day after day. If it wasn't so grueling, it would become very monotonous. That's mostly what I remember of this part of the year—daily suffering and lots of my own whining. Whoever is standing victorious when the fireworks ignite Las Vegas next May will look back on this next 45–60-day stretch as the reason why.
DOBAR VECHER! (Matthes)
That means good evening in Bulgarian, and it works here because that's where I am. More specifically, I'm in the capital city of Sofia. There's a supercross here this weekend, and I was lucky enough to get asked to come out and cover it. Weston Peick, Filthy Phil Nicoletti, Josh Hansen, Justin Brayton, Mookie Stewart, and Mike Brown are the Americans who made the trip over. Check out the full list of riders below.
| | |
| --- | --- |
| | German Riders |
| 66 | Alexander Heu |
| 21 | Jurgen Wybo |
| 723 | Marius Sievers |
| 388 | Florian Schug |
| 441 | Phillip Eggers |
| 477 | Michael Kartenberg |
| 432 | Walther Schneider |
| 981 | Maik Schaller |
| 14 | Christoph Schade |
| 921 | Uli Stocker |
| 504 | Christian Hoßfeld |
| 503 | Oliver Kaas |
| 81 | Brian Hsu |
| | |
| | Bulgarian Rider |
| 111 | Stoyan Rashkof |
| | |
| | U.S. Riders |
| 10 | Justin Brayton |
| 34 | Phil Nicoletti |
| 50 | Malcom Stewart |
| 100 | Josh Hansen |
| 3 | Mike Brown |
| 28 | Weston Peick |
To my knowledge, there hasn't been a supercross race on this level here in Bulgaria in, well, forever. So this is a big deal for this city of about two million (population estimate came from our shuttle bus driver and may or may not be correct), and I heard that ticket sales were good. Of course this race will go off without a hitch because one of the guys behind it is Eric Peronnard, the maestro of these off-season supercross races. The guys were a bit late in laying down the track due to a local election here, but it's all in place and looking good for two nights of racing. Follow Racer X Online for some race updates, Instagram and Twitter updates here and there, and of course my own account @pulpmx.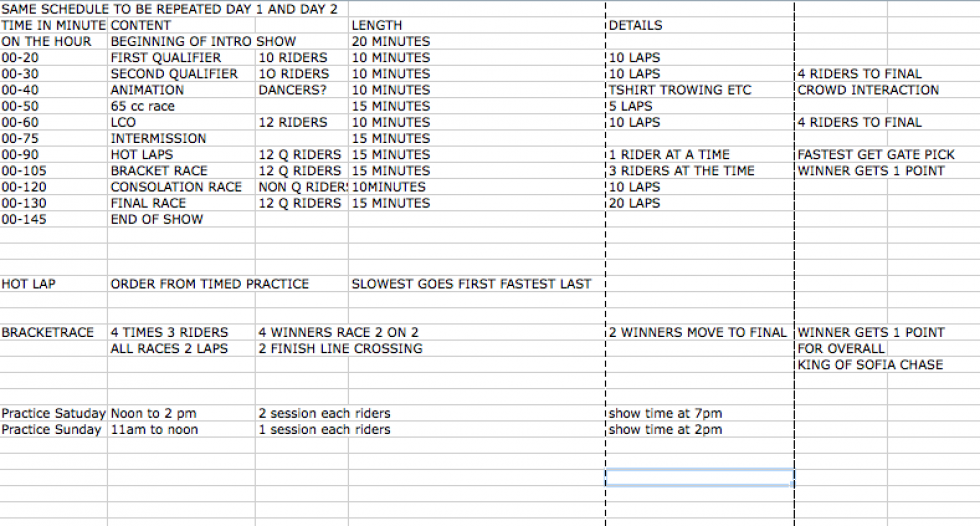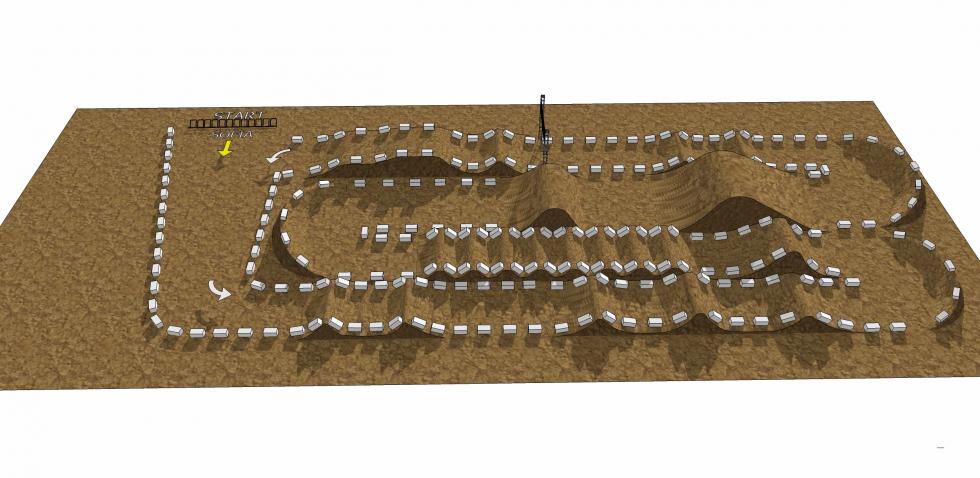 THE NUMBER: 200,000 (DC)
Congrats to the Instagram page @promotocross on passing the 200K threshold. That's the feed for Lucas Oil Pro Motocross, run for the most part by the guy with the big office on the other side of the building, MX Sports Pro Racing's Nick Koester, who keeps cool photos from the series—both now and #TBThen (get it?). Also, our own page @Racerxonline just passed the 450,000 mark, so nice work, everyone, and thanks for following us.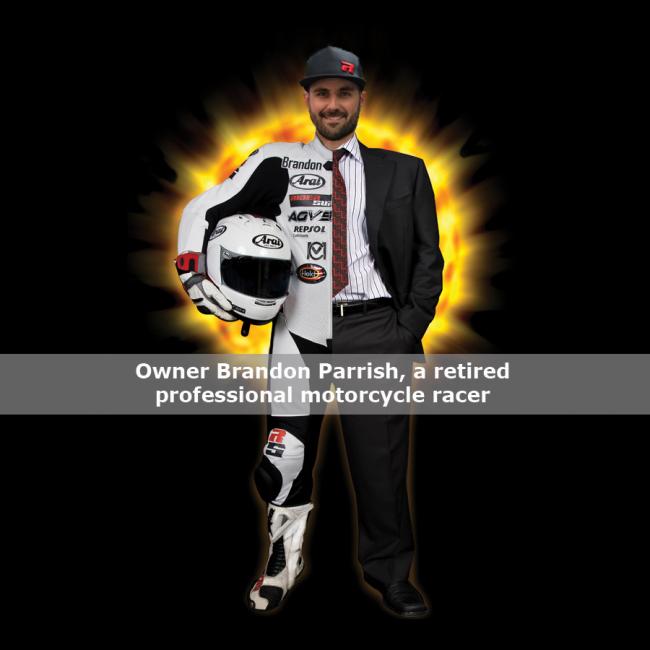 ALL-JAPAN (Andras Hegyi)
The Japanese Motocross Championship started in 1967. In its forty-nine seasons, there have only been Japanese or American champions. American motocrossers have collected ten Japanese titles in all, by five different riders, all in the former two-stroke 250cc category. The most successful American import was California's Jeff "Chicken" Matiasevich, who was able to get three titles between 1995-'97. The two-time 125 West Region 125cc Supercross Champion was never a national champion here in the U.S. as a pro, but is certainly one of the all-time best 125cc SX riders. Florida's Steve Martin and Ron Tichenor and California's Kyle Lewis each earned Japanese titles, Martin in 1984-'85, Tichenor 1993-'94, and Lewis in 1998-'99. Michigan's Eddie Warren won a single Japanese title in 1992.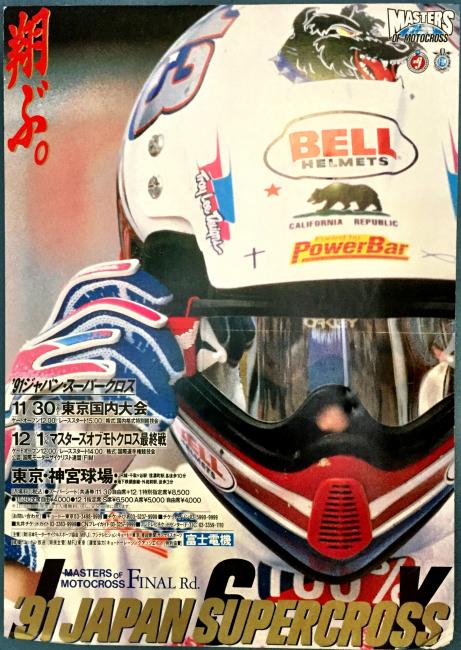 In yesterday's List on Americans in Japan, DC left one off: Team Honda's Andrew Short visited Japan to participate in the last race of their MFJ Series in 2007 and '08. In both races, Short won with double moto wins. Last year Cooper Webb traveled to Japan, getting double moto wins in the last 450 race and then last Sunday, with Trey Canard victorious in the 450 Class and Jeremy Martin in 250, it marked the first time in All-Japan finals history that Americans swept both classes.
International supercross races were big in Japan between 1986 and '99, including rounds of the old FIM World Supercross Championship. All told, there were thirty-seven international SX races on the island; thirty-three of them were won by Americans. The non-Americans to win were French icon Jean-Michel Bayle ('89), South African legend Greg Albertyn ('96), and two Japanese riders, Takami Shunji and Naoki Serizawa, who won the 125cc SX races in 1994. Of the Americans, the most successful is no surprise: Jeremy McGrath took eight victories in Japan between 1992 and '99. McGrath won the first day of the Tokyo SX in 1992, the Golden Cup at Fukuoka in '93, the World Supercross in Tokyo in '94, Osaka Supercross in '95 as well as two in Tokyo, and finally two-day Arenacross Air Xmas at Osaka, winning both days.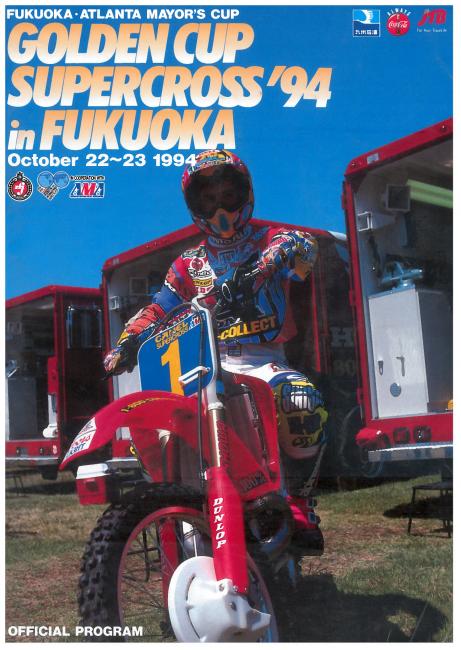 Besides McGrath, Americans winners include Mike LaRocco (four), Damon Bradshaw, and Jeff Stanton (three each), Ricky Johnson and Ezra Lusk (two apiece), and then one-race winners Jeff Ward, Jeff Matiasevich, Ron Lechien, Mike Kiedrowski, Brian Swink, Damon Huffman, Steve Lamson, Mike Brown, Jeff Emig, Kevin Windham and Kyle Lewis.
The FIM World Motocross Championship has visited Japan eight times. The Suzuka circuit has held five Grands Prix of Japan between 1991 and '95, while Sugo organized three GPs between 2005 and '07. The U.S. national anthem was played three times at the first track. In 1991, Team Kawasaki's Mike Kiedrowski won the 125 GP, and Team Honda's Jeff Stanton won the 250 GP. Kiedrowski went the next year and won again, only this time in the 250 Class.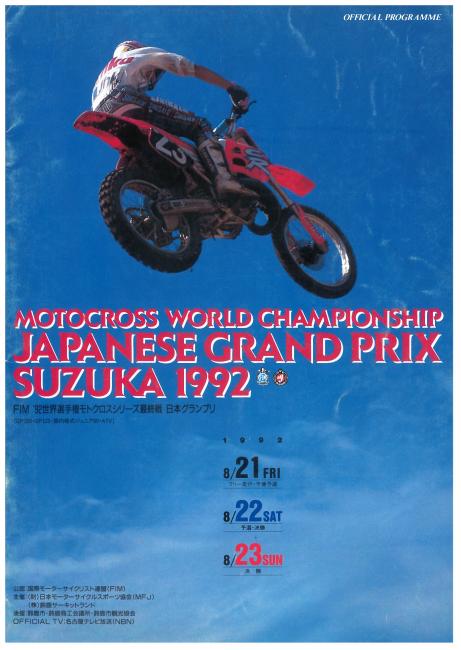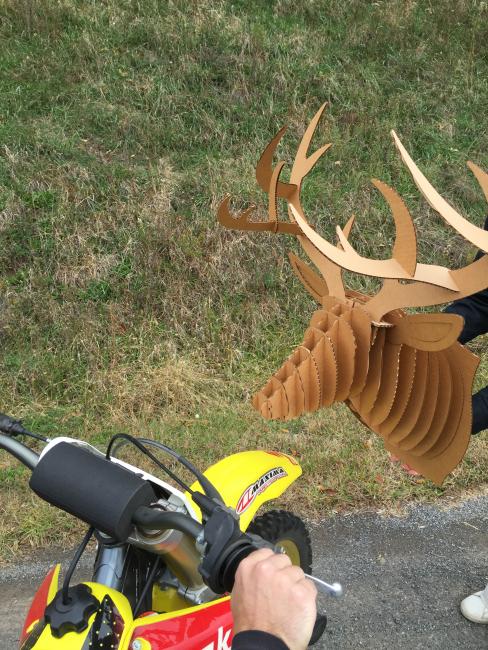 THINGS YOU COULDN'T GET AWAY WITH TODAY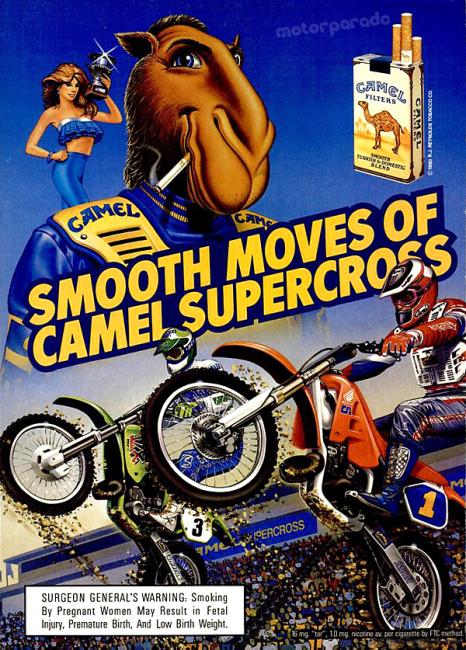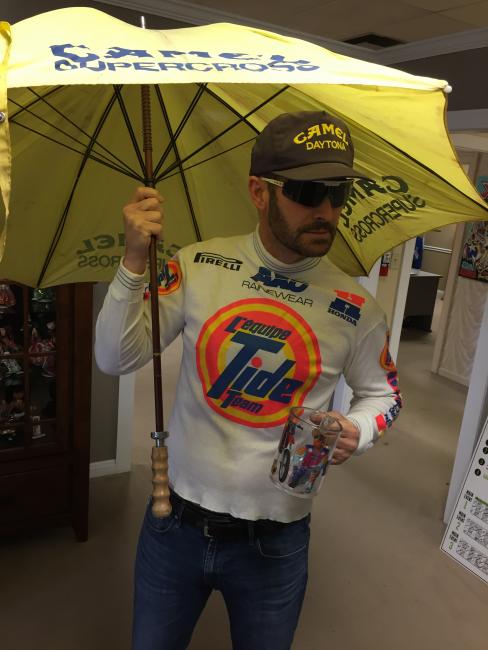 NEVER FORGET….
The first mention of Honda's new ATC-90 in Cycle News, way back in 1970…. Nick McCabe celebrates the anniversary of this launch every year like it's the Fourth of July.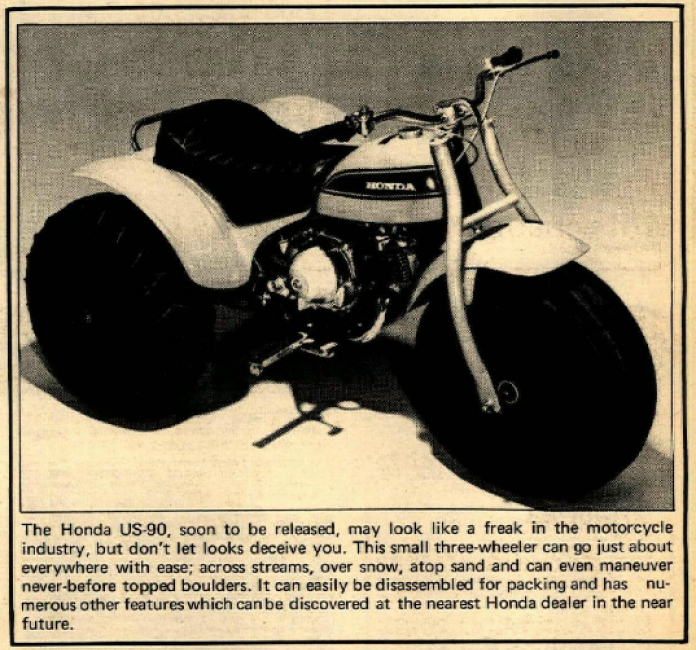 HEY, WATCH IT
Here's a video from Motocross Racing Online of the five "rhythm" tracks on the MX vs. ATV Supercross Encore:
The only big race of the past week took place in Sugo, Japan, where American contenders Trey Canard, Cooper Webb, and Jeremy Martin battled with FIM World Champions Romain Febvre (MX1) and Tim Gajser (MX2). The racing in the 250 Class, between AMA 250 Motocross #1 Martin and Honda HRC rider Gajser, wasn't very close, as first Martin and then Gajser took turns falling in each moto, so they never really got to battle. Martin took the overall on his yellow-liveried Yamalube/Star Racing Yamaha. The 450 Class was much different, as Febvre fell off the start in the first moto and had to climb back up to third while Webb got the better of Canard. But the second moto saw Webb have problems early and slide back off the pace, leaving Canard and Febvre to battle it out. It went all the way down to the finish, and was interrupted by some late-race rain, but Honda HRC rider Canard held the Yamaha of Febvre off to take the win. Here are the highlights of both classes, via Dirt Sports:
Family, friends, and fans treated Ryan Sipes, the first American to ever claim the overall win at the International Six Days Enduro last month in Slovakia, to a victory party near his Kentucky home. His mother contacted us before the party and asked if we could maybe make a short video to say congratulations and best wishes to the Husqvarna rider…. Remember, Halloween is coming.
Yesterday we posted The List on America-based riders traveling to Japan to race in front of the factory bosses. That started in the early eighties with former Honda factory rider Steve Martin, but long before that, the All-Japan MFJ Championship was being run, as this video we unearthed from 1971 shows:
HEAD-SCRATCHING HEADLINE OF THE WEEK
DOG NAMED TRIGGER SHOOTS OWNER... An AP story about a hunting dog in North Webster, Indiana, that stepped on its owner's shotgun while the man sat down to take a break from hunting waterfowl.
RANDOM NOTES
From the German Cross Magazine: Glen Coldenhoff spread.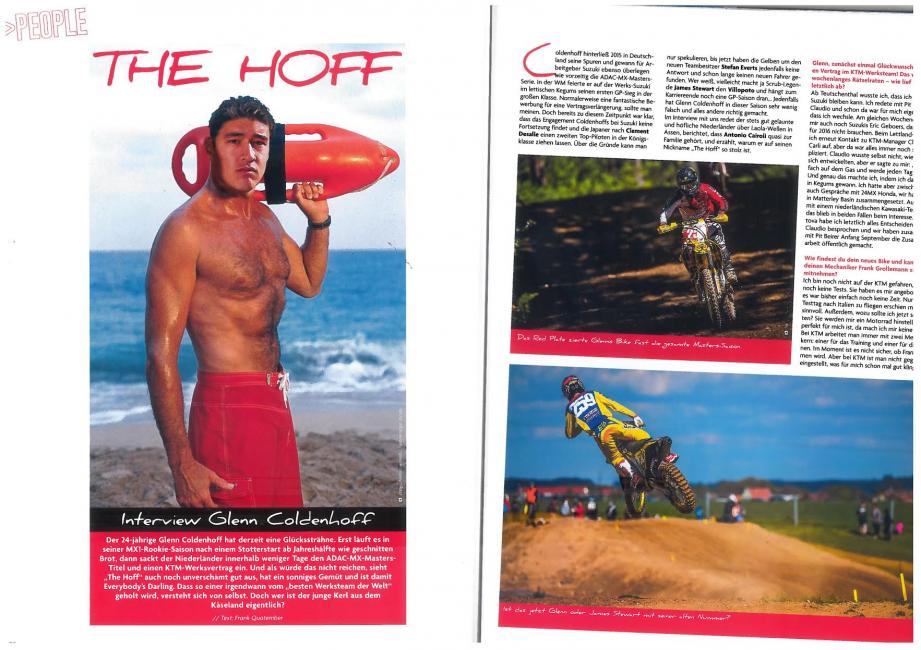 We are stoked to see our name in the new MX vs. ATV Supercross Encore video game!
Looking for a good motocross school to get yourself or your young rider up to speed? Check out 1982 AMA Supercross and 250 Motocross Champion Donnie Hansen: www.dhma.com.
As a lifelong fan of auto racing, Eric Johnson got to do an interview he's long wanted: Lewis Hamilton! EJ sat down with the multi-time Formula 1 Champion at the Circuit of the Americas in Austin, Texas, last weekend, just as Hamilton was about to put the icing on another title.
I asked EJ about how the whole thing went down and how different it was to interviewing a motocross racer, and here's how he broke it all down: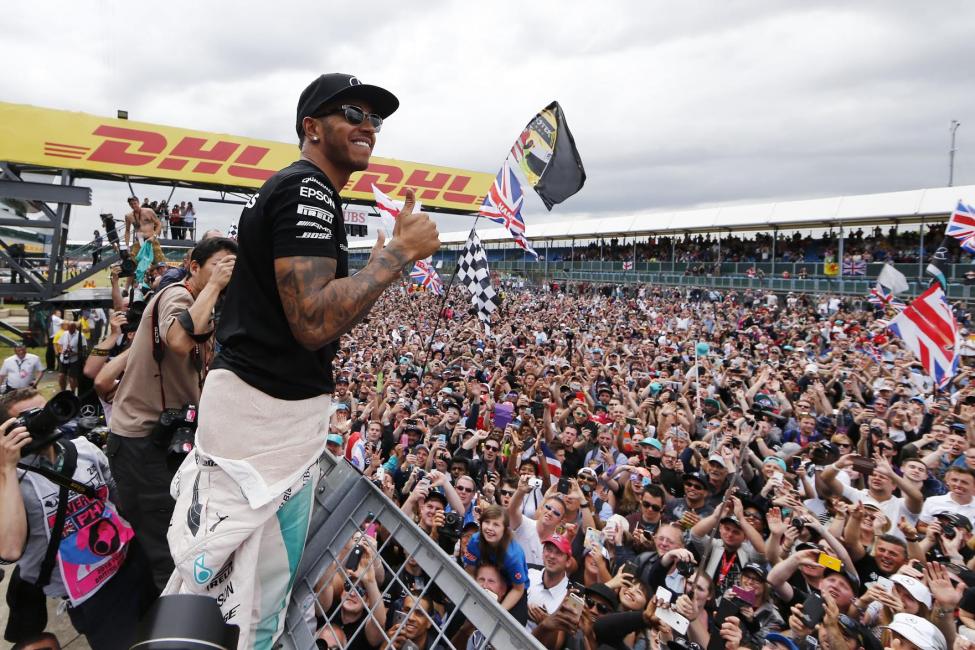 "I'm still sort of in awe it even came together," EJ said. "I knew the Mercedes F1 PR people a bit and told them I was coming to COTA F1 and asked if I would be able to get five minutes with him or Nico [Rosberg, Hamilton's teammate]. I really didn't think I had a shot at it, but they hit me back and told me that Lewis had to do a number of appearances on Saturday night and if I could be flexible, they might be able to get me in with him. I met up with these three super-cool women who worked for the Mercedes-Benz AMG Formula 1 team. Two of them worked as sponsor relations people and the other was Lewis' PR person. Lewis was coming from COTA, and then to be at an appearance with Qualcomm, and then to an appearance for Monster.
"Before he got to the Monster appearance, they directed me to meet him in an IHOP parking lot (that way there would be no people around)," he added. "I sat in the back of an SUV with Lewis and his bulldog Roscoe. The dog was really funny as he kept trying to get to my tape recorder. I had a picture on my phone of my old kart racing days when I ran #44 and I showed it to Lewis and it totally broke the ice. He really liked America and California and was totally cool to talk with. I was at ease with him right away. It was pretty easy to tell that he was on another level as far as professionalism.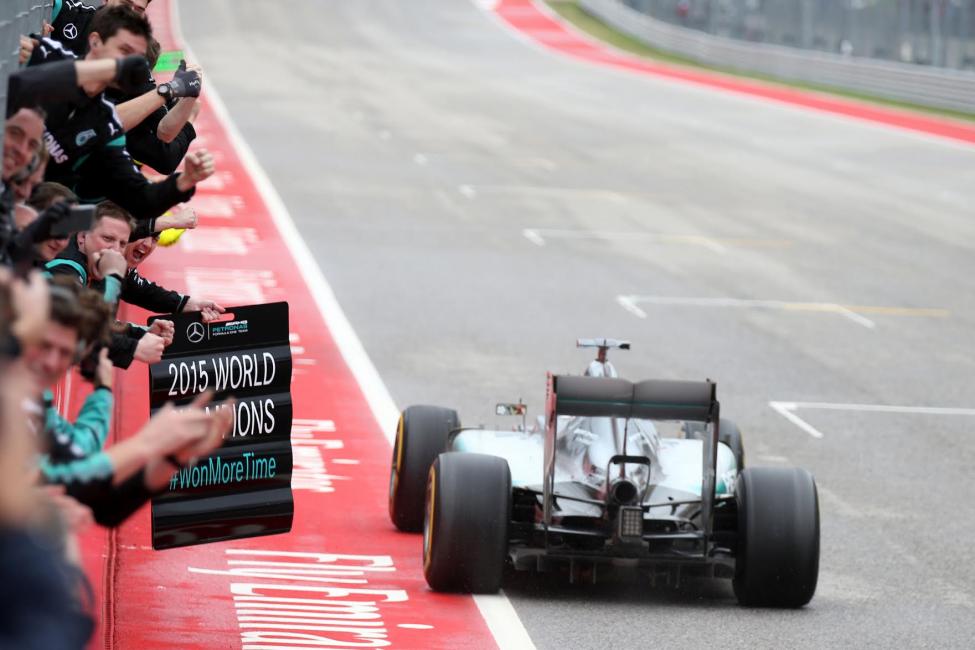 "It was also very easy to see that racing the car was only a part of what he does. The demands on him from Mercedes-Benz and all the team sponsors were huge, as was the work he had to do with the media. It was sort of like he had one responsibility after another lined up and all the people involved with the team had to keep him on schedule. I had 10 minutes with him and when it got to be 10 minutes, they opened the car door and said "one more question" (and they meant it). He really is a racer and he knew all about other forms of racing. He told me he'd keep racing as long as it was enjoyable and that he was enjoying it more than ever and didn't plan on stopping. On Sunday, he was leading the race with three laps to go and was about to clinch the world championship. Mercedes took me down to the garage where all the mechanics and team people were and nobody was saying a word. When Lewis crossed the line, the place went pretty crazy and champagne was opened and people were hugging and all emotional. It was just amazing to see something like that. I thought the Mercedes people would be stuffy and distracted, but they were just fantastic. Just professionalism on another level. There were well over 100 Mercedes people at the track and everybody had a specific job to do. They did their jobs to perfection, but they were also very nice and made you feel a part of it all. I didn't see or sense any "cool guy" sort of stuff once. They all worked as a team and were totally dedicated to being the absolute best."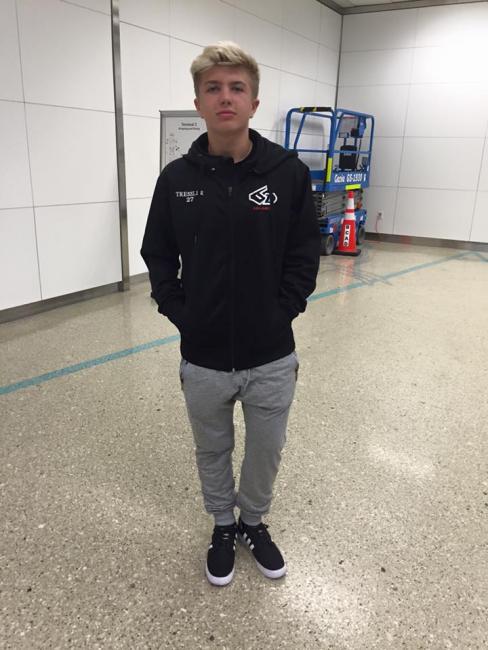 We met a fast and very well-spoken young American at the Grand Prix of Trentino in Italy last April named Slade Tressler. He was riding a CRF150 Honda in the Honda 150 European Cup, with help from Julian Thompson. Tressler hails from Pennsylvania but also spends time riding in Florida, and he recently posted on Facebook about his return to England to sign a deal as the newest rider on the GL 12 Yamaha Racing team, where he will ride a YZ125 in the EMX 125 class. Congrats and good luck abroad, Slade!
Nick McCabe shared these photos of Kenny Baba's office at Blue-Ray Toys. Wow!


We're starting to bring the art boards back out in preparation for our new Racer X Brand Fall/Winter collections. We'll have new apparel available on Cyber Monday (November 30) and a holiday sale to boot. Keep an eye out for sneak peeks at the new line, including the raglan sleeve version of our Standard Competition tee from our Summer '15 collection (pictured below).
Speaking of our Summer '15 collection, check it out if you haven't had the chance yet. We're pumping the brakes on these print runs, so quantities are starting to become limited. Get your size while they're still in stock HERE.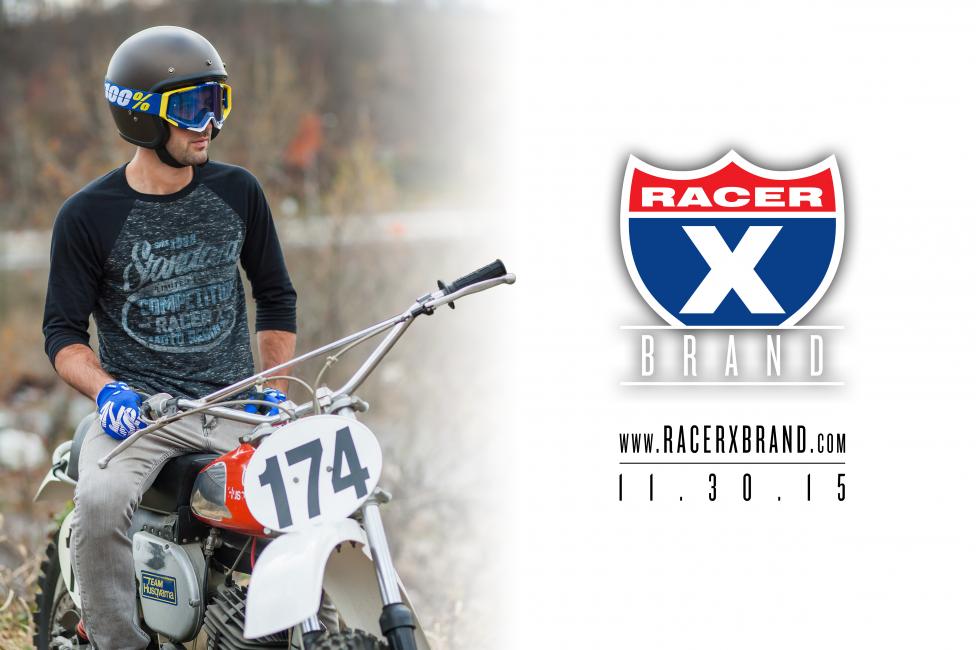 For the latest from Canada, check out DMX Frid'Eh Update #43.
Don't miss the online coverage from round thirteen of the 2015 Amsoil Grand National Cross Country Series presented by Maxxis, an AMA National Championship, this Saturday at 1 and 4:30 p.m. EST and Sunday at 1 p.m. EST.
If you miss a race, full replays will be archived on RacerTV.com throughout the season.
Saturday, October 31
ATV Racing

Online: 1 p.m. EST, www.RacerTV.com (LIVE)
UTV Racing
Online: 4:30 p.m. EST, www.RacerTV.com (LIVE)
Sunday, November 1
Bike Racing

Online: 1 p.m. EST, www.RacerTV.com (LIVE)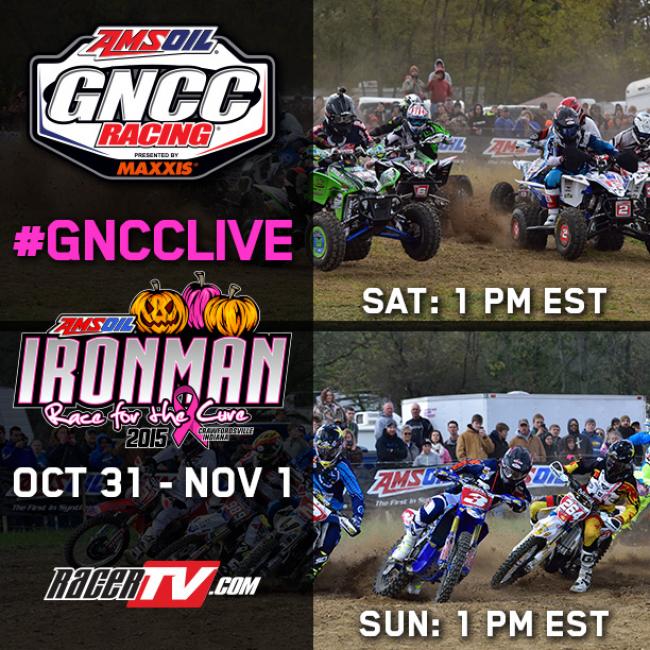 That's it for Racerhead this week. Happy Halloween and see you at races—or on High Street!