Matrix Concepts Releases Breast Cancer Awareness M64 Elite Stand
In honor of Breast Cancer Awareness Month, Matrix Concepts has made a special edition white M64 Elite Stand with pink graphics.
A portion of the proceeds during the month of October will go to the National Breast Cancer Foundation. You may also customize the stand with your name and number.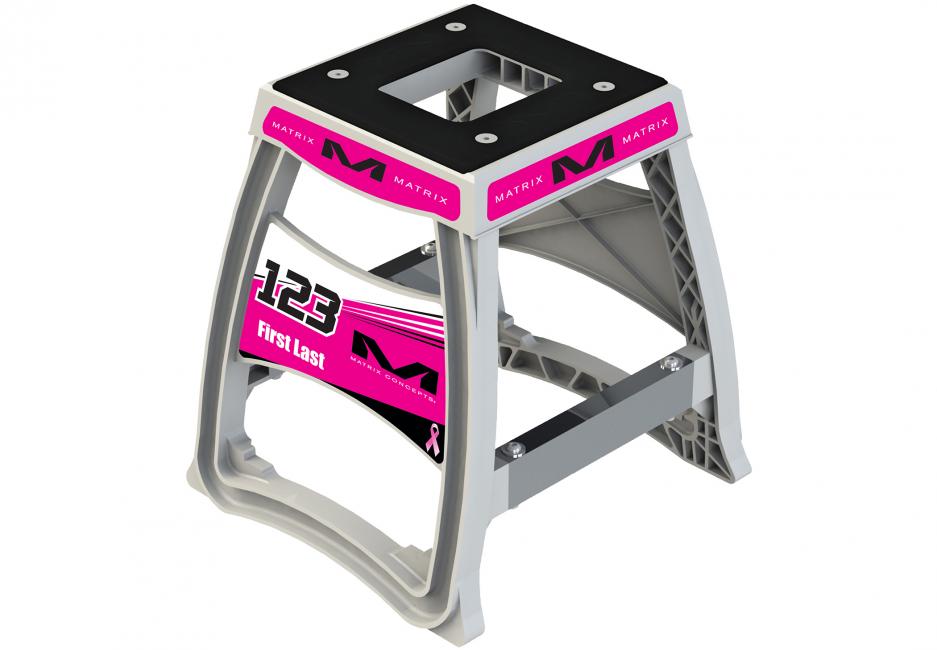 MSRP: $125.00 (Custom Graphic Included)
Injection molded from high strength lightweight polycarbonate plastic.
Weighs only 10 lbs.
Large graphic side panels that can be customized with your name and number.
Extra wide feet prevent rocking making this design very stable.
Removable replaceable top pad.
Bolted together with stainless steel fasteners.
Fits optional M21 Stacking Tray with magnetic strip.
For more details, click here.